Rookie Kareem Hunt scores three times and sets NFL record as Kansas City stuns New England in season opener at Foxborough Stadium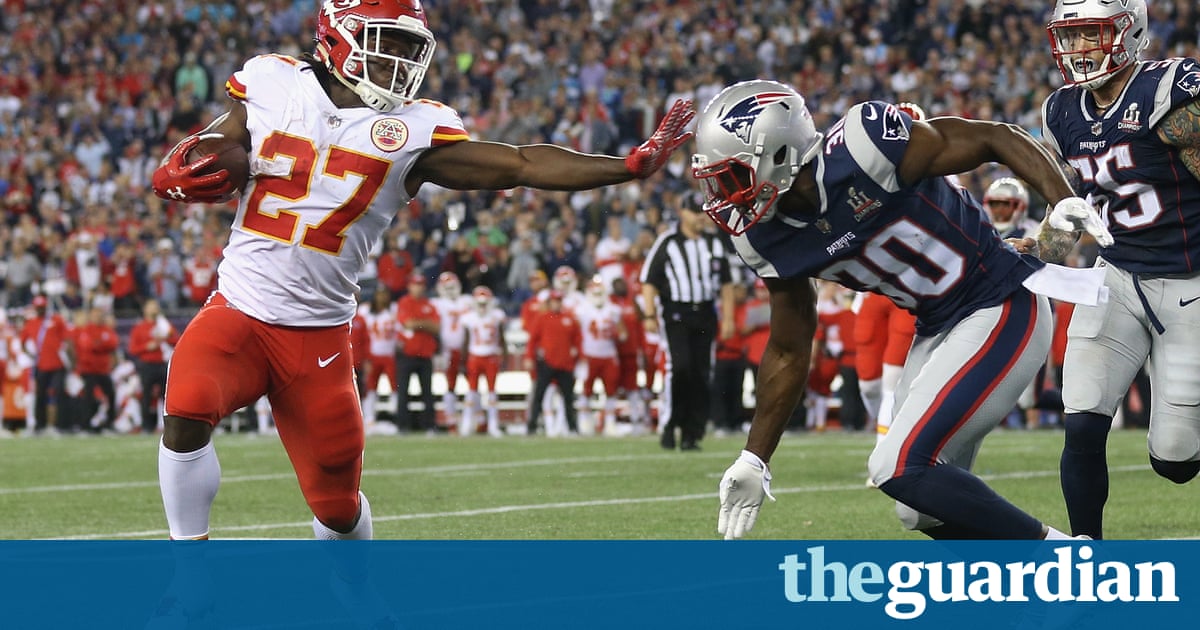 Winning at New England when the Patriots are coming off an historic Super Bowl victory is worth getting a little wild over.
Thats not the Kansas City Chiefs style.
Were going to enjoy the heck out of it, coach Andy Reid said after a superb second half by his team carried it to a 42-27 stunner Thursday night to open the NFL season. Its one of 16 and something to build on.
Judging by how they won, it certainly is. There were big plays all over the field. The Chiefs, not the Patriots, were making them.
Rookie Kareem Hunt, after fumbling on his first NFL carry, scored three times and set an NFL mark: Hunts 239 yards in his pro debut were a record since the 1970 merger.
It started out just a little bit shaky, but it was all heart, Reid said. He was trying too hard.
Alex Smith threw two long touchdown passes and became the first quarterback with 300-plus yards, four TDs and no interceptions against coach Bill Belichick. The 42 points were the most the Patriots have allowed in Belichicks 17-plus seasons.
Coming off their sensational Super Bowl rally to a fifth Lombardi Trophy, the Patriots faded badly in the second half. A raucous sold-out crowd of 65,878 celebrated the unveiling of yet another championship banner, and there was plenty of talk about Tom Brady leading them to a 19-0 record.
After Week 1, though, they are winless.
I just think we need to have more urgency and go out there and perform a lot better, Brady said Its a winning attitude, a championship attitude you have to bring every day. We had it handed to us on our own field.
It was the first time the Patriots lost at Gillette Stadium when leading at halftime, a span of 82 games. They were no match for the Chiefs in the last two periods.
Tyreek Hill scored on a 75-yarder and Hunt put the Chiefs in front with a 78-yarder to punctuate Kansas Citys charge after trailing 17-14 at halftime. Hunt also had a 58-yard scamper and finished with 141 yards rushing and 98 receiving. Hill had 133 yards through the air, and Smith went 28 for 35 for 368 yards and four touchdowns and no interceptions.
Brady, the 13th quarterback to start an NFL game at age 40, didnt look too spry. He struggled mightily in the second half and didnt throw for a touchdown, finishing 16 for 36 for 267 yards.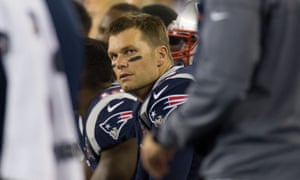 Read more: https://www.theguardian.com/sport/2017/sep/08/chiefs-patriots-report-nfl-score