Exclusive: Leaked data reveals thousands of covert payments, including to European politicians and journalists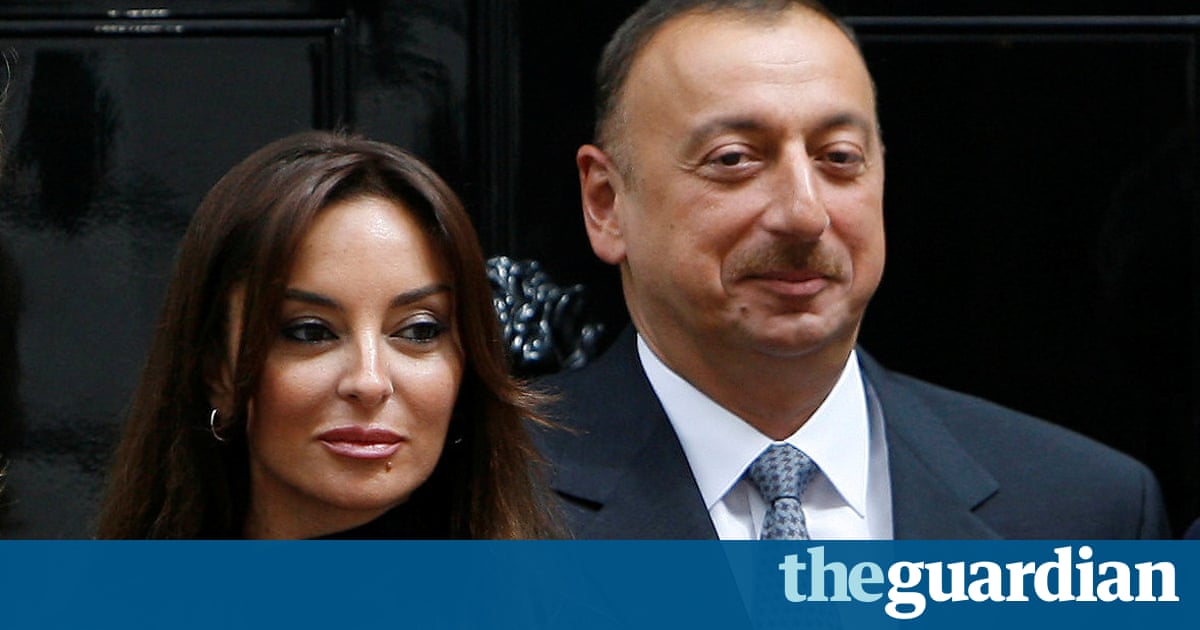 Azerbaijans ruling elite operated a secret $2.9bn (2.2bn) scheme to pay prominent Europeans, buy luxury goods and launder money through a network of opaque British companies, an investigation by the Guardian reveals.
Leaked data shows that the Azerbaijani leadership, accused of serial human rights abuses, systemic corruption and rigging elections, made more than 16,000 covert payments from 2012 to 2014.
Some of this money went to politicians and journalists, as part of an international lobbying operation to deflect criticism of Azerbaijans president, Ilham Aliyev, and to promote a positive image of his oil-rich country. There is no suggestion that all the recipients were aware of the original source of the money. It arrived via a disguised route.
But the revelations once again highlight the use of the lightly regulated British corporate landscape to move large sums of money around, beyond the purview of regulators and tax authorities. Seven million pounds was spent in Britain on luxury goods and private school fees.
The cash, contributed by an opaque array of paymasters in Azerbaijan and Russia, travelled to the British companies all limited partnerships registered at Companies House in London via the western financial system without raising red flags. One of Europes leading banks, Danske, processed the payments via its branch office in Estonia.
Danske Bank said money laundering and other illegal practices had taken place. It first noticed the irregular payments in 2014. Estonias financial regulator said systems designed to stop money laundering at the branch had failed.
The scheme has been nicknamed the Azerbaijani Laundromat. Confidential banking records were leaked to the Danish newspaper Berlingske and shared with the Organized Crime and Corruption Reporting Project (OCCRP), the Guardian, and other media partners. The data covers a 30-month period. It may show the tip of an iceberg.
The politicians
The leaked bank records show multiple payments to several former members of the Council of Europes parliamentary assembly, Pace. One is Eduard Lintner, a German ex-MP and member of the Christian Social Union, the Bavarian sister party to Angela Merkels ruling Christian Democrats. Another is the Italian former chair of the centre-right group in Pace, Luca Volont.
The payments came at a time when Azerbaijan was under fire for arresting human rights activists and journalists, and for holding rigged elections. The regime sought to blunt criticism from Europe and the US by allegedly bribing delegates in what has been called caviar diplomacy.
This intensive lobbying operation was so successful that Council of Europe members voted against a 2013 report critical of Azerbaijan.
Lintner stood down as an MP in 2010, but remained a firm supporter of Azerbaijan. He founded the Society for the Promotion of German-Azerbaijani Relations in Berlin, which received 819,500 (755,000). One 61,000 payment was made two weeks after Lintner returned to Berlin from a trip to Azerbaijan where he monitored the countrys 2013 presidential election. He said the poll was up to German standards in direct contrast to official election observers who found significant problems.
Lintner says he received the money for his society, did not personally benefit, and was not an MP or Council of Europe member at the time. An Azerbaijani NGO paid for his election trip, he says. He says he has no knowledge of the original source of the payments received.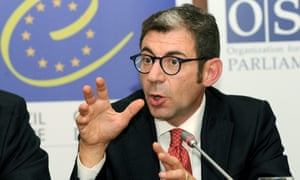 Read more: https://www.theguardian.com/world/2017/sep/04/uk-at-centre-of-secret-3bn-azerbaijani-money-laundering-and-lobbying-scheme