US sports executive Charlie Stillitano believes only Donald Trump would prevent the United States from winning the right to stage the 2026 World Cup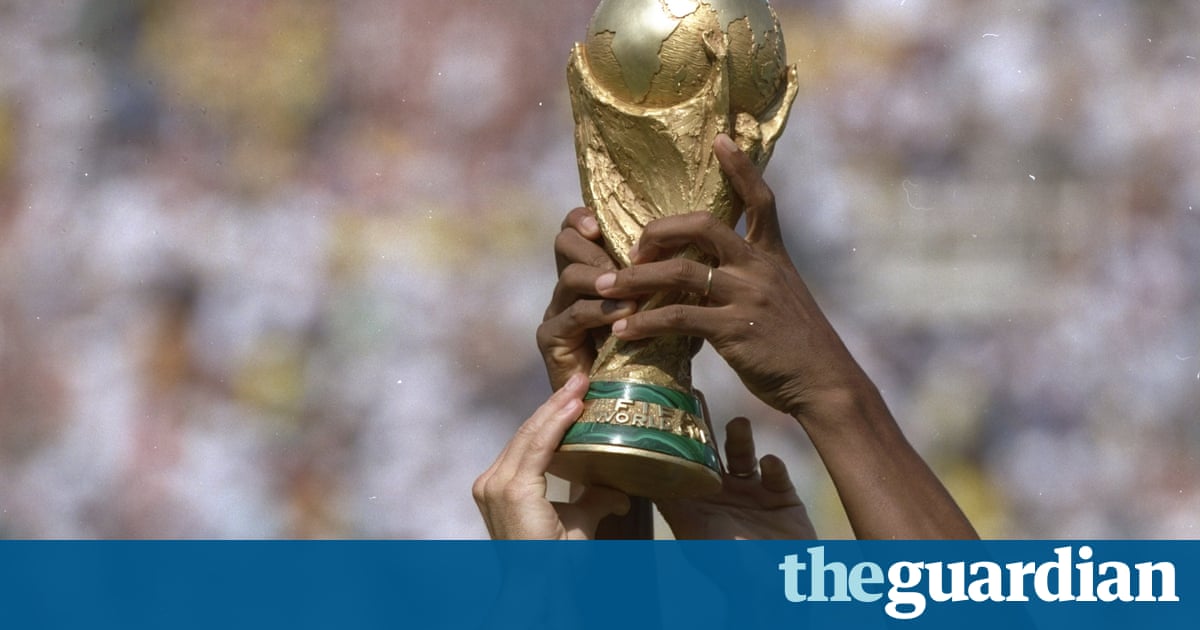 US sports executive Charlie Stillitano believes only a crazy action by Donald Trump would prevent the United States from winning the right to stage the 2026 World Cup.
The US has made a joint bid with neighbours Canada and Mexico for the expanded 48-team tournament, with US venues getting 60 of the 80 games and every match from the quarter-finals onward.
Stillitano, the boss of the company which organises the International Champions Cup summer tournaments, said the American bid is a firm favourite to beat Morocco for the right to stage the event, with its only weakness perceived to be the US president.
Speaking at Soccerexs Global Convention in Manchester on Monday, Stillitano said: Every day I wake up and I see our president has made a new tweet. The only thing that could possibly derail [the bid] is some crazy action on the part of our government, but I cant even imagine that.
Its ours to lose. I cant imagine we wont have the World Cup. I saw [US Soccer Federation president] Sunil Gulati and he was almost gleeful in talking about how this was going to be by far the most profitable World Cup. All the stadia are done already, all the highways are done, the train stations are done. The hotels are there in the cities. I talked to contacts within Fifa, Uefa, Concacaf and Conmebol and I think its almost a given that its going to be in the US. Id be shocked if they lost.
Trumps global unpopularity has been raised as a potential issue in a bidding race before, with Paris bid for the 2024 Olympics believed to be favoured by some International Olympic Committee members over the pitch from Los Angeles because of a distaste for his Make America Great Again rhetoric and stance on international affairs. As a result, Los Angeles kept Trump largely on the sidelines and eventually agreed to the IOCs compromise of letting Paris host the 2024 Games, with LA waiting until 2028.
Since assuming the presidency in January, Trump has unsuccessfully tried to restrict visitors from several Islamic countries, rowed with Mexico about a border wall, pulled the US out of an international treaty on global warming, upset several allies with comments about defence spending and traded nuclear threats with North Korea. Much of this has been done via his own Twitter feed, often in the small hours of the morning, and his domestic approval ratings have hit record lows.
As the venue director for Giants Stadium during the 1994 World Cup, Stillitano has been a senior figure in US soccer for over 20 years, although he is best known in the UK for his meeting with Arsenal, Chelsea, Liverpool and the two Manchester giants last summer when they discussed a restructured Champions League.
The 57-year-old appears to be slightly embarrassed about that meeting now, telling the Soccerex audience that, in his role as boss of a major pre-season tournament, he met with lots of leading European clubs last year and was perhaps used as a stalking horse by some to get more money from their domestic leagues and Uefa.
Stillitano said his company Relevent Sports, which is bankrolled by the Miami Dolphins billionaire owner, Stephen Ross, is now focused on growing the International Champions Cup format and would love to be involved in staging a regular-season fixture for one of Europes major football leagues in the US.
With clubs like Barcelona, Chelsea and Manchester United now apparently convinced of the desirability of high-profile summer tournaments in Asia or North America, Stillitano told reporters the next logical step is to hold a competitive game overseas a concept Ross has embraced with the Dolphins and the NFLs International Series in London.
He denied, however, that Relevent was involved in any talks about such a move and said it is simply something the company believes it could help deliver if and when a European league was ready to consider it.
Read more: https://www.theguardian.com/football/2017/sep/04/2026-world-cup-usa-bid-donald-trump-football