Hes moved to the country, had a baby and stayed away from politics but is the comedian ready for a quiet life?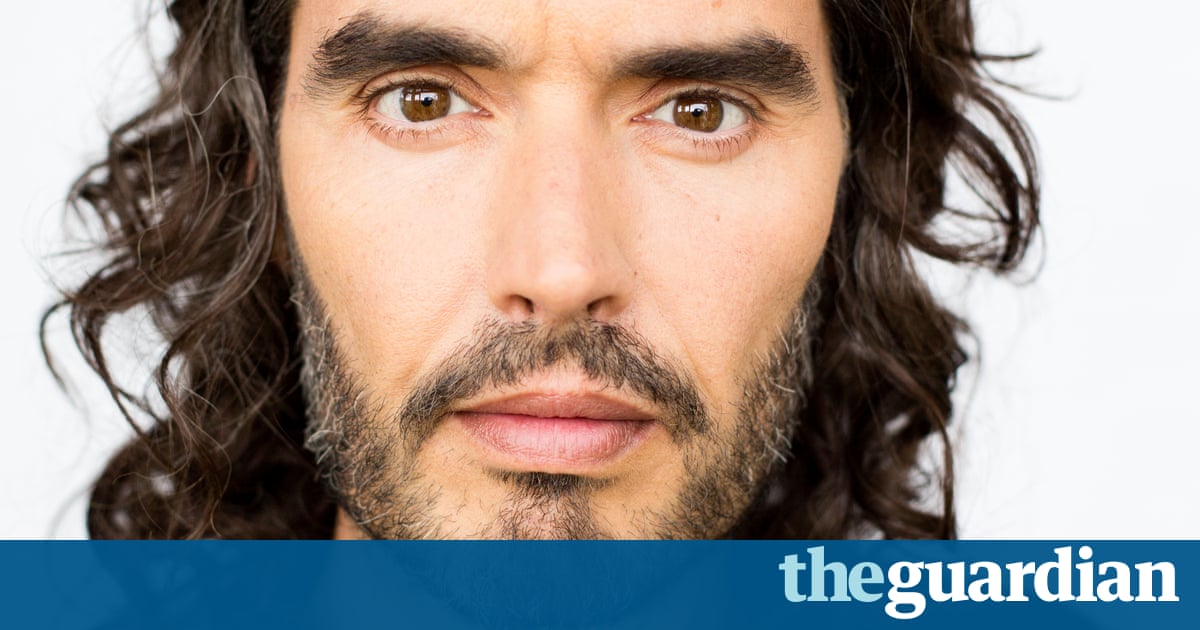 The last time I interviewed Russell Brand was in 2008, around the time of Sachsgate, and he was a handful. When I asked him, as a joke, if he was going for world domination, he replied, Yes, that is what I will do. What am I going to stop for? Ill just carry on until theres nothing left. Nine years on, he has changed in some ways, and in others, not at all.
He still looks amazing: tall, long-haired, Gypsy-George-Best handsome; a dandy highwayman in black leather trousers and goth jewellery. His mind still fires faster than a machine gun, and his speech is just as packed with flowery words and detailed explanations, peppered with references to what hes read (Jung, Harari, life coach Tony Robbins). And hes still funny. But Brand is different. His ego is less all-consuming. In 2008, he was difficult with the photographer (not today, hes fine) and, during our chat, he kept moving his head so that, even when I tried to glance away, he was constantly in my sight-line. It was as if my eyes were the spotlight and his face had to be in it. No more.
Yes, Im less mad now, he says, when I mention this. I was a needy person. I mean, that condition abides, but I manage it better now, I think.
Back then, he was also very much a girl-hound I love fucking, he told me. My house has a hot tub for damned good reasons, and none of them spiritual. But these days hes settled, living in the countryside with his new wife Laura Gallacher (sister of Sky Sports presenter Kirsty), baby Mabel, two cats, a brace of chickens and a maniac dog. Having burned through his marriage to Katy Perry in two years, and dated Jemima Khan, his relationship with Gallacher, on and off for years, is now settled and domestic. Career-wise, hes still a standup hes on a 71-date tour that will take him into 2018 but seems to have stopped acting, and has shifted a lot of his public work to activism. In 2014, he began posting The Trews, his political YouTube show, garnering more than 1m subscribers. Hes now studying for an MA in religion in global politics at SOAS University of London. He hosts a wordy, thought-provoking podcast, Under The Skin, where he talks to academics, politicians and writers about contemporary ideas. Is this all less mad? Its an effort to be more serious, certainly, though his daft performers instinct can send him off course in search of the joke, so that he gets ridiculed on political TV shows.