The former comedian played it straight during his run for Senate. With a new book, he has returned to his roots but there are certain jokes I dont tell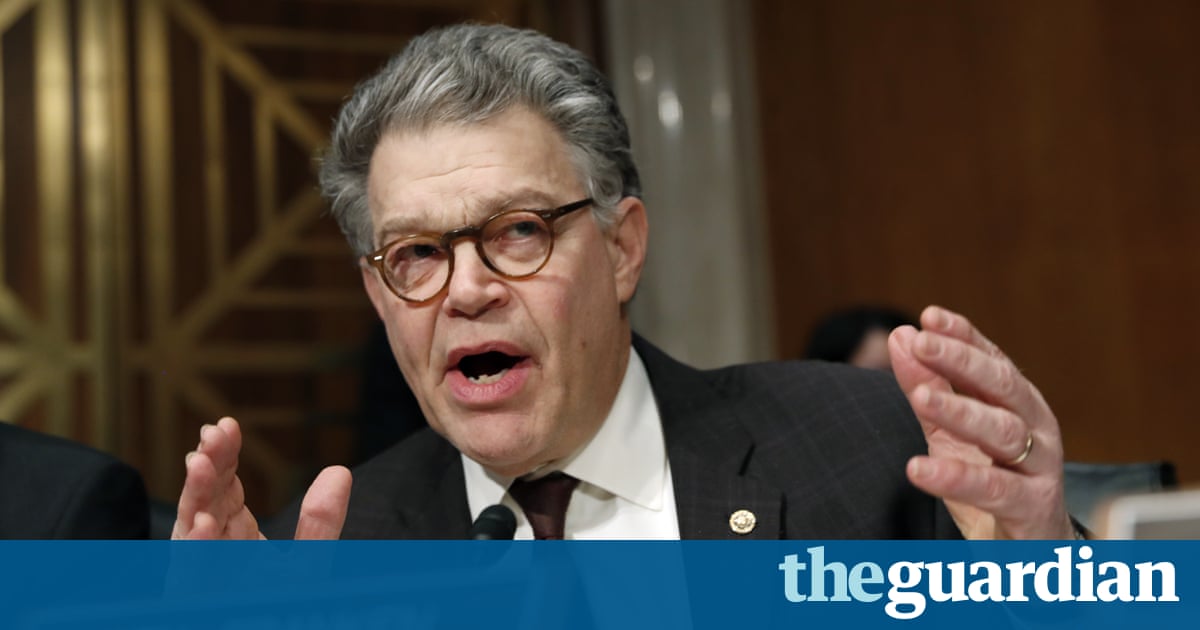 I may body-slam you.
Senator Al Franken is joking. Spotting a Guardian reporter, he thinks of the former Republican congressional candidate Greg Gianfortes body slam of the Guardians Ben Jacobs, and cannot resist the quip. Having surgically removed his funny bone and gone serious, Franken is allowing himself to be funny again.
On a recent visit to South St Paul Farmers Market in his home state of Minnesota, the comedian-turned-politician sports a purple Vikings NFL hat and starts by buying green beans for $3 and zucchini for $2, digging into his wallet to pay 27-year-old Ming Yang. As he moves to the next vegetable stall, she admits she is unaware of his previous career. I only know what hes done as a politician, she says.
Also among the rain-soaked gathering is Lisa Kleven, 51, wearing a Franken 2020 T-shirt she had made that morning. Yes, she explains, she would like him to run for president: Im so fed up listening to bad, ugly politics from Donald Trump and I think Al has been doing a good job holding people to account in the Senate. There was talk of people worrying that he was a comedian, but hes a good guy with honesty and integrity.
In many ways, Franken embodies the spirit of a time in which comedy is political and politics are comical. He got his break as a writer and performer on Saturday Night Live (SNL) in 1975 when Gerald Ford was president. He left in 1980, then had a second spell from 1985 to 1995, and was twice a guest performer at the White House correspondents dinner. SNLs lampooning of politicians such as George W Bush and Sarah Palin has long struck a nerve, but it has truly become part of the national conversation in the current era, for example with Alec Baldwins pastiche of Trump and Melissa McCarthys Sean Spicer.
When Franken, talk radio host and author of Rush Limbaugh Is a Big Fat Idiot and Other Observations and Lies and the Lying Liars Who Tell Them: A Fair and Balanced Look at the Right, ran for US Senate in 2008, Republicans inevitably stripped his jokes of context and tried to weaponise them. But Franken showed his run was no stunt.
Larry Jacobs, director of the Center for the Study of Politics and Governance at the University of Minnesota, recalls: He was really smart. He really got to know the state, he showed up, he built a real campaign organisation. He showed he was committed and willing to learn and follow direction. He became a really infuriating guy. Lets say I interview a thousand politicians in a year: he was easily the most boring.
Boring worked. The Democrat won by 312 votes after a legal battle that dragged on for eight months.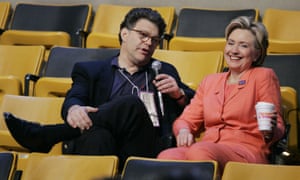 Read more: https://www.theguardian.com/us-news/2017/sep/03/al-franken-interview-donald-trump-comedy