George Gigicos reportedly told he would never manage a Trump rally again after president voiced displeasure at visible gaps in the audience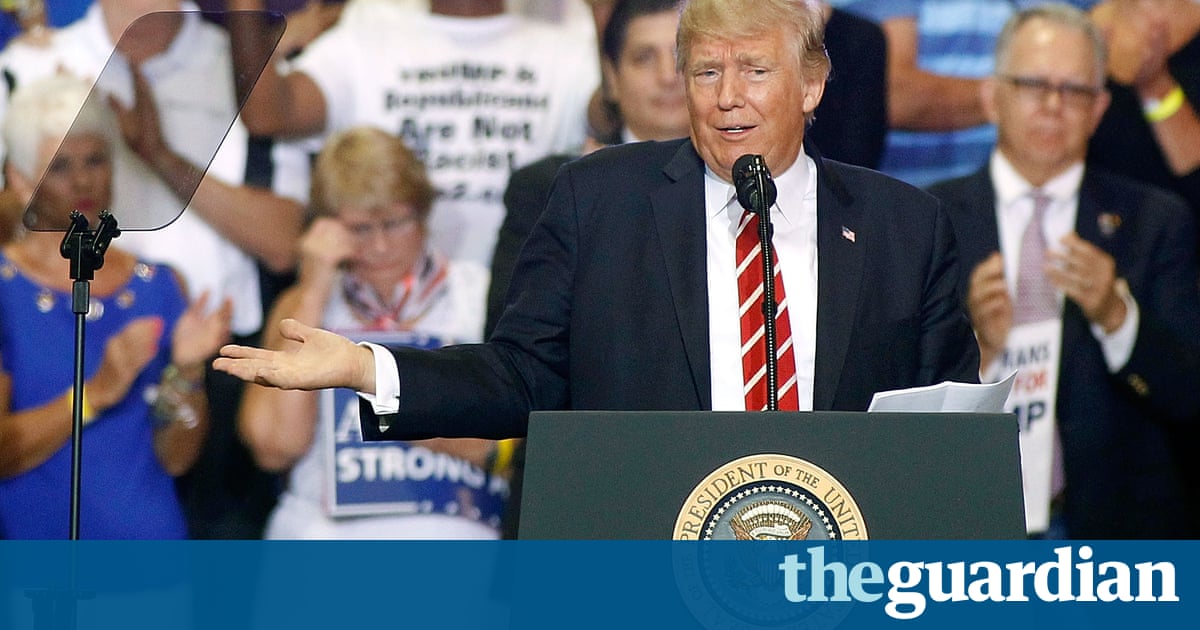 Donald Trump once used a presidential primary debate to offer assurance that there was no need to worry about the size of his hands or, indeed, his manhood. I guarantee you theres no problem, he told the audience.
But there is a problem over the size of his crowds.
The US president has reportedly dispensed with a loyal aide after his campaign-style rally in Phoenix, Arizona, last week was less than full.
With TV cameras showing gaps on the concrete floor of the Phoenix convention center, Trump watched on a backstage monitor with growing displeasure, the Bloomberg agency reported.