The indie kingpin said he was quitting directing for oil painting. But hes making more films than ever. He talks about his new heist caper Logan Lucky, starring Daniel Craig as a redneck and his plan to topple the studio system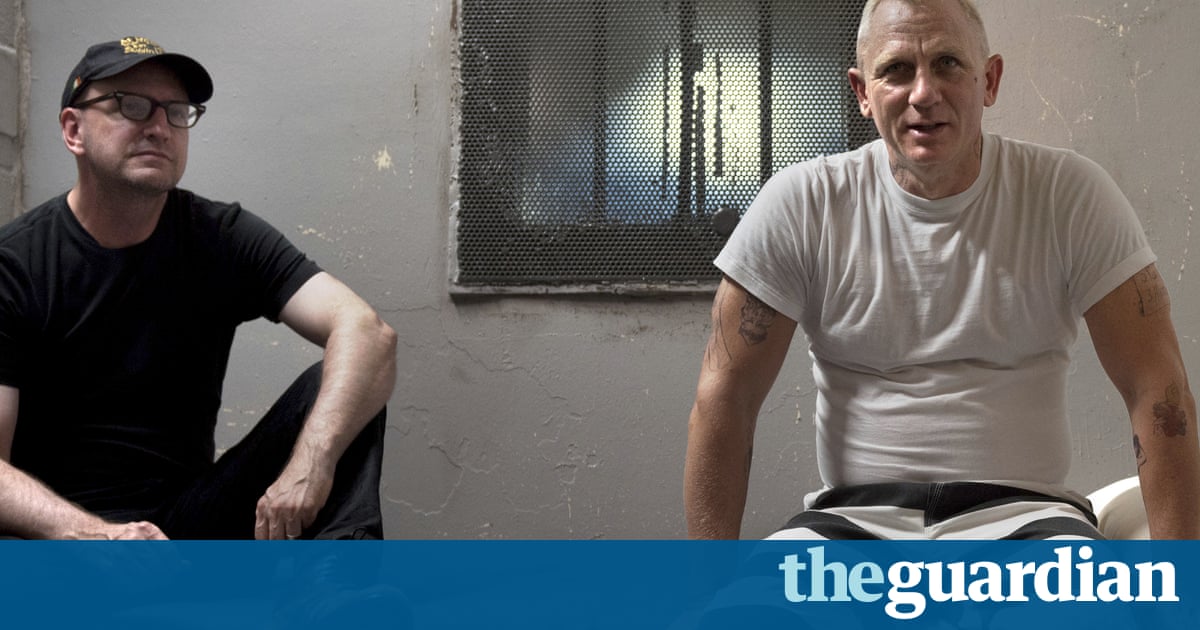 Steven Soderbergh is showing me a collage hes been making. Half-finished, it sits on a table in his New York office. Composed entirely of movie stars in character, the work gives pride of place to Robert De Niro as a mohawked Travis Bickle in Taxi Driver. Hes flanked by River Phoenix, John Belushi, Sacha Baron Cohen, Dennis Hopper and Catherine Deneuve. Further afield we have Jack Nicholson, Keanu Reeves and Sharon Stone.
Soderbergh started making collages a few years ago: bored with his library of film books, he simply started cutting them up. Its problem-solving, he says. You pull an image out. You start looking around. Where could this go? Does it need to be cut to fit? Its hard not to take a trip through your personal experience of cinema because all these associations just sort of collide.
The collages could easily be a metaphor for Soderberghs films, with their elegant angles, cool modernist surfaces and satisfying puzzle-solvers click. But they are also slightly demented, the kind of thing you might get if you locked one of the USs greatest directors in a room with nothing but his library books.
Perhaps its a product of his retirement. In 2013, Soderbergh announced that he was putting film-making aside to take up oil painting. Three months into it, he was sent the script for medical drama The Knick and ended up directing two seasons of it for Cinemax. Then he helped Michael Douglas win an Emmy and a Golden Globe by directing him in the Liberace biopic Behind the Candelabra, before coming on board Magic Mike XXL as producer, cameraman and editor which is about as close to directing as you can get. Then, he says, a friend sent him a script for a movie she had written, asking for possible directors.
I read it and I could see it in my mind immediately, he says. Just thinking about somebody else doing it I was getting a little jealous. Rumour has it that Soderbergh actually wrote the script himself, under an assumed name. He says not, although he has done pseudonymous work on his own films in the past. Either way, Logan Lucky is another heist film to add to the 54-year-olds collection, this time about two brothers (played by Channing Tatum and Adam Driver) who decide to rob the Charlotte Motor Speedway in North Carolina. Think of it as a grungy, inbred cousin to his three Oceans Eleven movies, shot in deepest Trumpland, with casinos and cut diamonds swapped out for Kentucky-fried accents, rhinestones and Nascar.
I like the idea of trading the Armani in for Carhartt, says Soderbergh. That seemed like a fun swap. The Oceans movies were odes to camaraderie and professionalism. But they are kind of gossamer theyre champagne, they fizz away and then theyre gone. I felt this had a little more of an undertow. It was a little more rooted in the real world.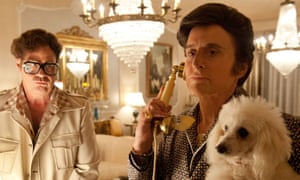 Read more: https://www.theguardian.com/film/2017/aug/23/steven-soderbergh-film-making-like-sex-logan-lucky-interview-daniel-craig