Good morning, is that a guy in your bed? Congratulations! After weeks of texting and about
one
three dates, you and guy-you've-been-talking-to had sex. You didn't plan it (you got a spray tan, waxed everything, and made sure your night table didn't have an empty box of Cheez-Its on it) but it was great. He's like, someone you see a future with? Okay, stop. You had sex; you didn't get engaged. Your brain is as foggy as it was when you accidentally tried
a juice cleanse
molly. Don't fuck this up, especially if you like him. Now's the time to play it chill, and here's how you
pretend to
do that.
Have Fun On Your Own
Make plans for yourself, and get that social media lit! Go out with your friends who you end up with at a karaoke bar at 4am. Don't eat meals for health, eat meals for Instagram. He'll see you existing and not reaching out, and that's some Destiny's Child independent woman shit. He'll know that you could never become "clingy" (word guys should choke on) because your life is great. When he sees you're cool AF, he'll want to hang out with you again. Who doesn't?
Text Anyone But Him
After sex, it's just science that girls have more feelings for a guy. And feelings lead to cookies texts. The day after sex is when you'll want to text him the most. You're worried about what he's thinking, and you want a boyfriend sign you guys are cool. You think of funny, weird things to say to start a convo. Maybe you'll send a pic of your bagel because "that's chill." Nope, nothing chill about it. He's seen a bagel before. He'll interpret that as, "Great now she's obsessed with me, she's sending food pics." Take that urge and text anyone else: your best friend, your mom, your best friend's mom. Let him text you first after sex. If he sends a picture of brunch, maybe reconsider having sex with him at all?
Test His Intentions
I know, a "test" sounds so not chill. But trust me! After sleeping with a guy you like, you're gonna freak out over "Does he like me?" vs. "Did he just want sex?" If you followed the above steps, you're prob texting back and forth again, pretending you never fucked, lol. Make plans and do not sleep with him. I REPEAT, do not sleep with him. Not never, just not RIGHT away. Go to a movie or grab a burger & beer (v chill of you to nix the vodka!). If you literally can't keep your hands off each other, then go have hot amazing sex! No one's stopping you! But if you want to see if he's really into you, play it chill and don't have sex. He'll respect you as a human, not a vagina. (It'll be just as fun to scroll through his Instagram later and see how much hotter you are than his ex!)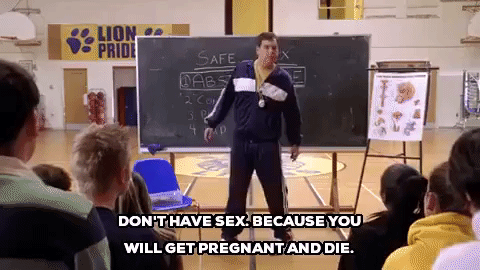 If you follow these tips, congratulations! You have at least one iota of self-control are a mature and responsible adult person. I can't with all certainty say that you're definitely not going to get ghosted, but I CAN say that he's not going to post your texts to Twitter and turn you into the next hashtag-bae du jour thread. (If you don't know WTF I'm talking about, Google "#strandedbae". Then thank me later obsessively scroll through all your past texts for signs you could be next.)
Read more: http://www.betches.com/how-to-play-it-chill-after-sex-so-he-doesnt-ghost-you