New York Jets owner and Republican mega-donor is checking in after an eight-month lapse in US representation. Does he have a clear strategy to follow?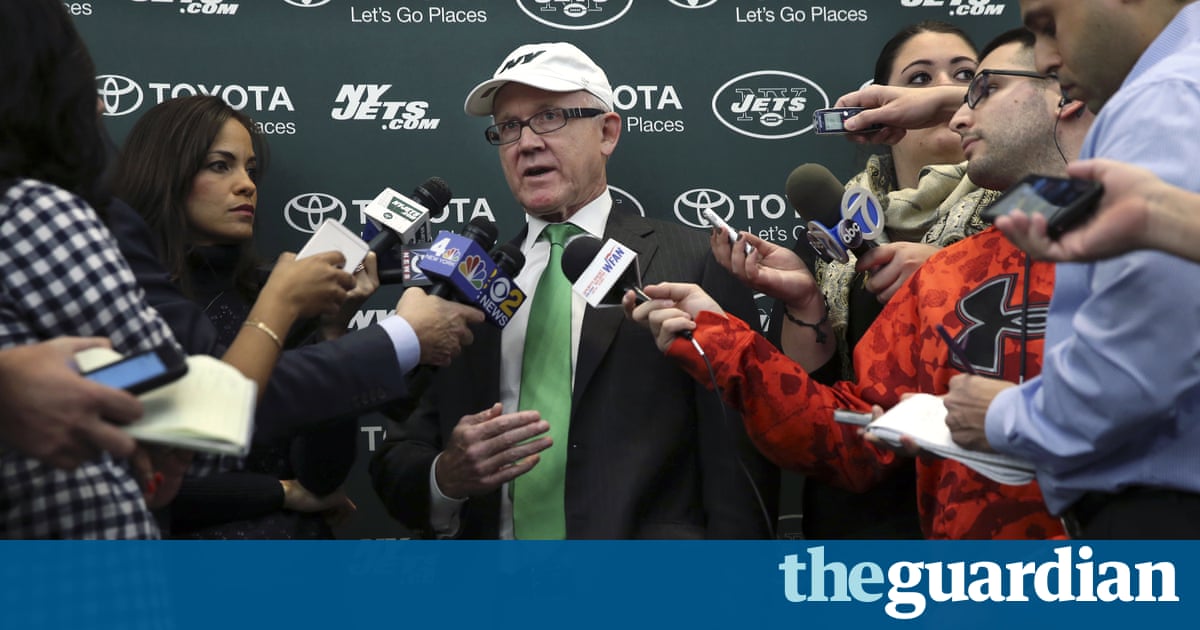 Robert Wood Woody Johnson IV, the Johnson & Johnson billionaire, flew in to London on Friday, ready, per protocol, to present his credentials to Boris Johnson and and begin a three-year stint as the Donald Trump-selected US ambassador to the UK.
The 70-year-old billionaire was a somewhat surprising nomination by Trump, since Johnson had initially offered his backing to Jeb Bushs presidential campaign. His arrival in London has been much anticipated not least because it comes after an eight-month lapse in official representation; Obama appointee Matthew Barzun departed in January.
Americas newest emissary to the Court of St Jamess faces a taxing agenda including preparing the ground for a possible state visit by Trump, who abandoned a planned visit in June after it was deemed that accompanying protests would undermine Theresa May, his diplomatic ally.
Another early task for Johnson will be to smooth relations with London mayor Sadiq Khan, with whom Trump has feuded on and off for more than a year. Last month, Khan told the Observer he was a reluctant participant in this dialogue. Were not schoolchildren, Khan said. Hes the president of the United States, so Im unclear what his beef is with me.
Johnsons appointment has been interpreted in diplomatic circles as a signal for closer ties with the UK a change from the previous administration, which pursued a shift in US strategic priorities from the UK and Europe to the Pacific rim.
That said, the new US ambassador to the UK has only had a fleeting relationship with, or experience of, diplomacy. As a political mega-donor, Johnson fits the profile of prior assignees to the London posting, one only rarely awarded to career diplomats. Instead it is offered as a prestige appointment.
Barbara Bodine, director of the Institute for the Study of Diplomacy at Georgetown University, said that only once had the United States sent a career diplomat to the UK. Barzun, the Obama appointee, was a leading Democrat fundraiser. Anna Wintour, a major fundraiser for the Hillary Clinton campaign, was said to be in the running for the appointment had Clinton won.
Ambassadors traditionally receive letters of instruction from the White House detailing strategic priorities, but its not clear thats happening in Trumps case, said Bodine.
I do not know if our president is providing detailed, policy-based instructions to Ambassador Johnson or others, she said. Weve sent you some turkeys, but on the whole theres been an effort to send responsible, credible representatives of the US government with appropriate backgrounds to deal effectively with the multitude of interests we share.
As a major businessman, Johnson very likely has the basic international skills to be effective, Bodine added. London is one of the largest embassies with a very experienced team of diplomats, she said. So from an embassy point of view, our interests will be well served. The question will obviously be, will there be a consistent and coherent message to work from?
The Johnson appointment is in keeping with many other prestige ambassadorial roles that the Trump White House has offered to hitherto diplomatic ingenues. They include the ambassador to Israel, David Friedman, a bankruptcy lawyer who advised Trumps campaign; Nashville private equity investor William Hagerty, ambassador to Japan; and Callista Gingrich, the wife of former House speaker Newt Gingrich, nominated as ambassador to the Vatican.
Johnson has long had a colourful business background in the United States not unlike the president. He is a friend of the president and the pair have adjacent estates in the equestrian-focused township of Bedminster, New Jersey. Johnson is known as a reliable Republican donor.
And Johnsons funds are not in short supply. Johnson & Johnson, the pharmaceutical giant founded in 1886 by Johnsons great-great-grandfather, is number 32 on the list of the worlds largest companies, with a market capitalization in excess of $338bn and annual revenues in excess of $70bn.
Johnson supported George W Bush in 2000 and 2004, and in 2008, he raised $7m for John McCain in a single evening. I only take on things I really believe in, he told the New York Times, adding that he was motivated by a belief in the democratic process. He supported Mitt Romney in 2012.
But in the United States, the importance of Johnsons new role is measured largely by what it means for the New York Jets, the NFL team he purchased in 2001 for $635m. It is as the owner of a high-profile sports franchise in New York that Johnson is best known and not always fondly. The team is among the worst-performing in the league and has not made the playoffs since 2010.
In fact as recently as January 2016 Donald Trump taunted Johnson in a tweet: Woody Johnson, owner of the NYJets, is @JebBushs finance chairman. If Woody wouldve been w/me, he wouldve been in the playoffs, at least!
Last month the New York Post sports commentator Mark Cannizzaro wrote a piece headlined Woody Johnson should stay far, far away from the Jets. He noted that the owner hadnt yet been to see the team train during pre-season and then concluded, And maybe its best that way, because the further away from his team and the men he hired to make football decisions for him the better.
Cannizzaro noted that this Jets team were predicted by almost everyone to be the worst team in the league this year. (For the duration of his three-year term, Johnson will turn over day-to-day operations of the club to his brother Christopher).
Several other Trump appointees, domestic and international, have interests in sports. Jamie McCourt, CEO of the Los Angeles Dodgers, has been nominated to become ambassador to France and Monaco. Education secretary Betsy DeVos has an ownership stake in the NBAs Orlando Magic.
Johnson is also known as a philanthropist who has made significant donations to medical research, particularly for lupus and diabetes, two diseases that have affected his own family. He has helped lobby for and fund efforts to increasefederal funding for both illnesses, and also established the Alliance for Lupus Research after his daughter Jaime was diagnosed with lupus. Casey, his eldest daughter from his first marriage, died in January 2010 after neglecting to take insulin for diabetes. Johnson subsequently donated millions to research to find a cure for the condition.
But like Trump, Johnson has faced questions about his tax arrangements. In 2006, Johnson was grilled in the Senate over a scheme that allowed him, and others, to offset taxable gains from stock sales, losing the US Treasury an estimated $300m. Johnson later settled an Internal Revenue Service demand in full.
While the family no longer has any management role in Johnson & Johnson, its substantial holdings continue to support a lavish American dynasty. In 2003, heir Jamie Johnson directed Born Rich, a documentary examining the relationship of the ultra-rich to dysfunction (one of the documentarys subjects was a young Ivanka Trump). One of the last family members to work at the company until he was fired was 87-year-old J Seward Johnson Jr, known for creating life-size bronze statues of people doing ordinary things.
The 1987 book Johnson v Johnson looked into the family battle over the will of J Seward Johnson, who had left his $500m fortune to his third wife, Barbara Piasecka, a former chambermaid in the Johnson household, who married the patriarch when he was 76 years old and she was 34.
The court case brought to challenge to the will reportedly lasted for four months and involved 210 lawyers from 22 law firms who received $24m in legal fees. Author Barbara Goldsmith later said shed set out to describe a pattern of neglect and narcissism among plenty, of wealth without a higher purpose, of no rules and no communication.
Whether or not Johnson can succeed in smoothing the unusually choppy waters of the special relationship, he will have the advantage over career diplomats of being able to directly phone the president, whose attention is not known to linger for long.
Johnsons appointment fits squarely in the tradition of presidential appointments to the UK established, at least in the modern era, when Joseph P Kennedy was posted by Franklin D Roosevelt. At a minimum, Johnson will, like Barzun (a wealthy financier married to the Jack Daniels heiress), be able to afford to entertain lavishly at Winfield House, the Regents Park mansion that serves as home to US ambassadors and sits on 12 acres of grounds.
After being sworn in at the White House earlier this week, Johnson turned to the bust of Winston Churchill that Barack Obama had exiled but which Trump had restored. Johnson signaled his approval, announcing: This is the greatest privilege of my life, as I stand here in the Oval Office and look upon the statue of Winston Churchill, who our president brought in on his first day.
Read more: https://www.theguardian.com/us-news/2017/aug/26/woody-johnson-trump-uk-ambassador-new-york-jets