Speaking at a rally in Phoenix, president attempts to counter widespread, bipartisan condemnation of his response to far-right violence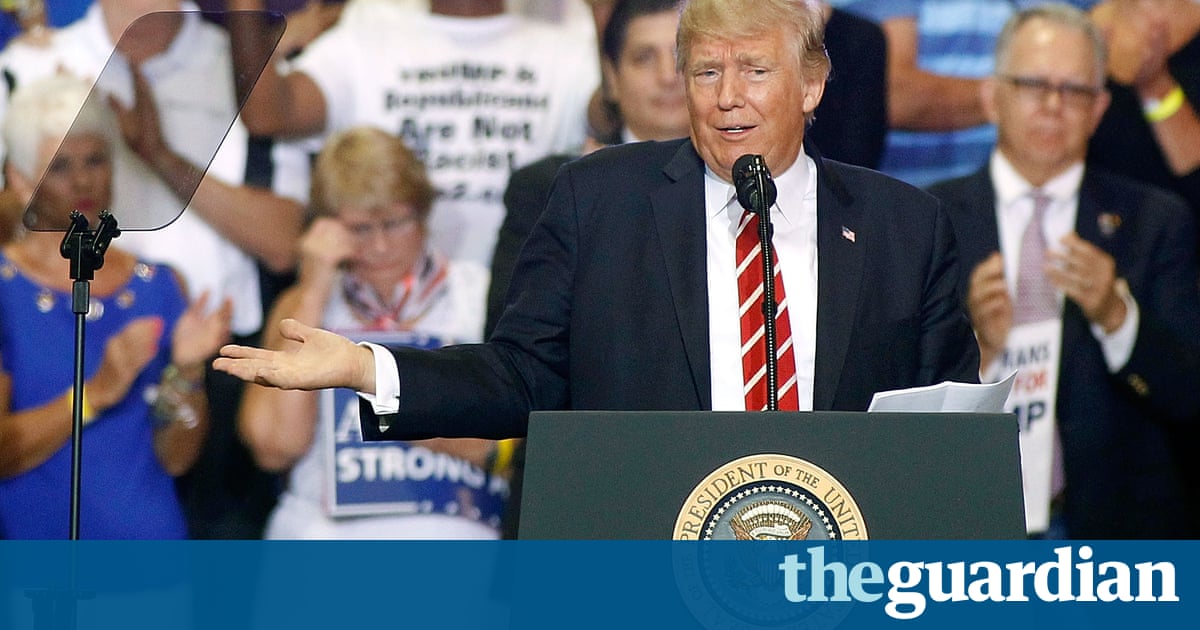 Donald Trump has sought to portray himself as the true victim of the deadly events in Charlottesville, launching an all-out assault on the media and branding journalists who do not like our country as the true source of division in America.
At a rally in Phoenix, evocative of his populist election campaign, the US president attacked coverage of his response to the white supremacist violence and complained bitterly to his audience about how he had been treated.
He re-read three statements he made in the wake of the tragedy and, deploying authoritarian rhetoric, declared: Its time to expose the crooked media deceptions and to challenge the media for their role in fomenting divisions and yes, by the way, they are trying to take away our history and our heritage. The crowd some scowling, some laughing turned and jeered at journalists in the media enclosure and chanted: CNN sucks! CNN sucks!
Even as he spoke protesters outside the Phoenix Convention Center had gathered to voice anger at his presence. Police used smoke bombs and teargas on the crowds after plastic bottles were reportedly thrown.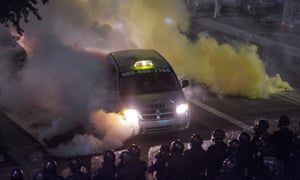 Read more: https://www.theguardian.com/us-news/2017/aug/23/donald-trump-arizona-rally-phoenix