In 1993 Joe Arpaio, Americas toughest sheriff, opened a temporary outdoor jail in Phoenix. After more than two decades, the notorious project is finally closing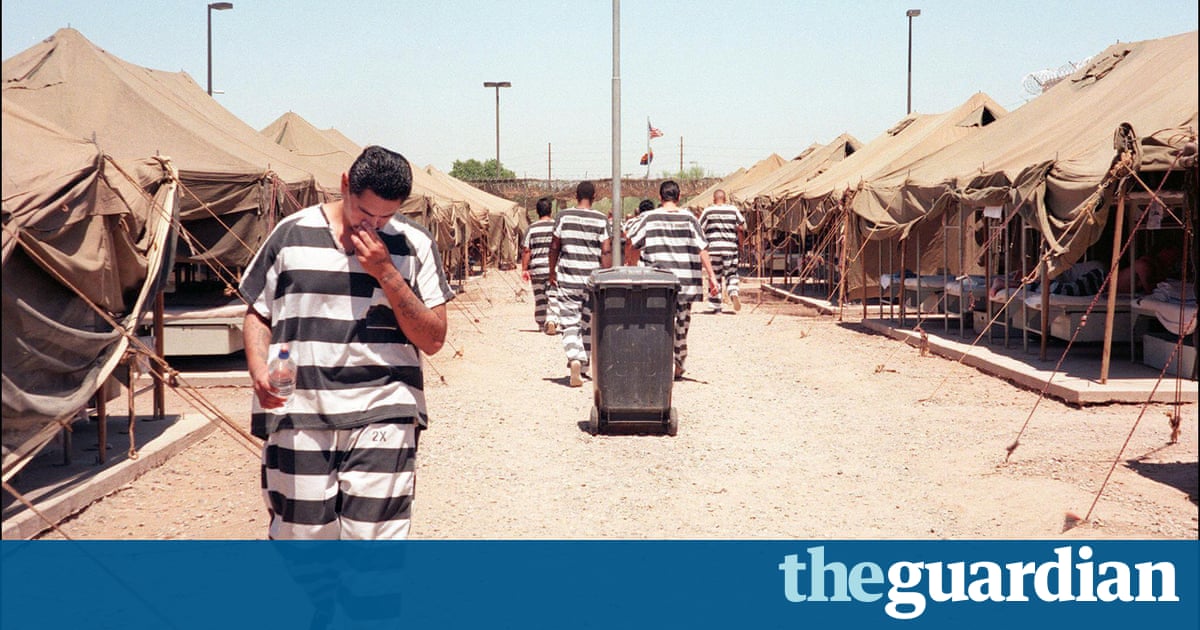 Hitler! Hitler! the prisoners chanted to the TV cameras in protest. It was 4 February 2009. More than 200 Latino men in black-and-white striped uniforms, shackled to each other, were being marched towardsan outdoor unit especially for illegal alien prisoners in Arizonas infamous jail, Tent City.
The chants were directed at the Maricopa County sheriff, Joe Arpaio, who a few months before had called this outdoor jail close to downtown Phoenix his own tough-on-crime creation a concentration camp in a speech to political supporters at his local Italian-American club.
When asked about the comment by the Guardian in July, Arpaio brushed it off as a joke. But even if it was a concentration camp, what difference does it make? I still survived. I still kept getting re-elected, he said.
The jail survived too. For more than 20 years, Tent City stood within a larger jail compound in an industrial area 10 minutes south of downtown Phoenix. At its peak in the late 1990s, it comprised 82 Korean war-era military tents and housed 1,700 inmates. After 2009, it could hold up to 200 undocumented immigrants.
Despite multiple lawsuits from mistreated former prisoners, mounting public outrage and intense criticism from groups such as Amnesty International, which derided the facility as inhumane, overcrowded and dangerous, the outdoor prison remained open. Even the justice department accused Arpaio of racially profiling Latinos on his patrols and denying prisoners basic human rights in his jails.
But now, like Arpaios own legacy, Tent Citys tenure is about to come to an end, leaving many local city residents, civil rights groups and former inmates asking: how did it survive for so long?
Read more: https://www.theguardian.com/cities/2017/aug/21/arizona-phoenix-concentration-camp-tent-city-jail-joe-arpaio-immigration