Bosses from Intel, Merck and Under Armour distance themselves from administration after presidents reluctance to denounce white nationalists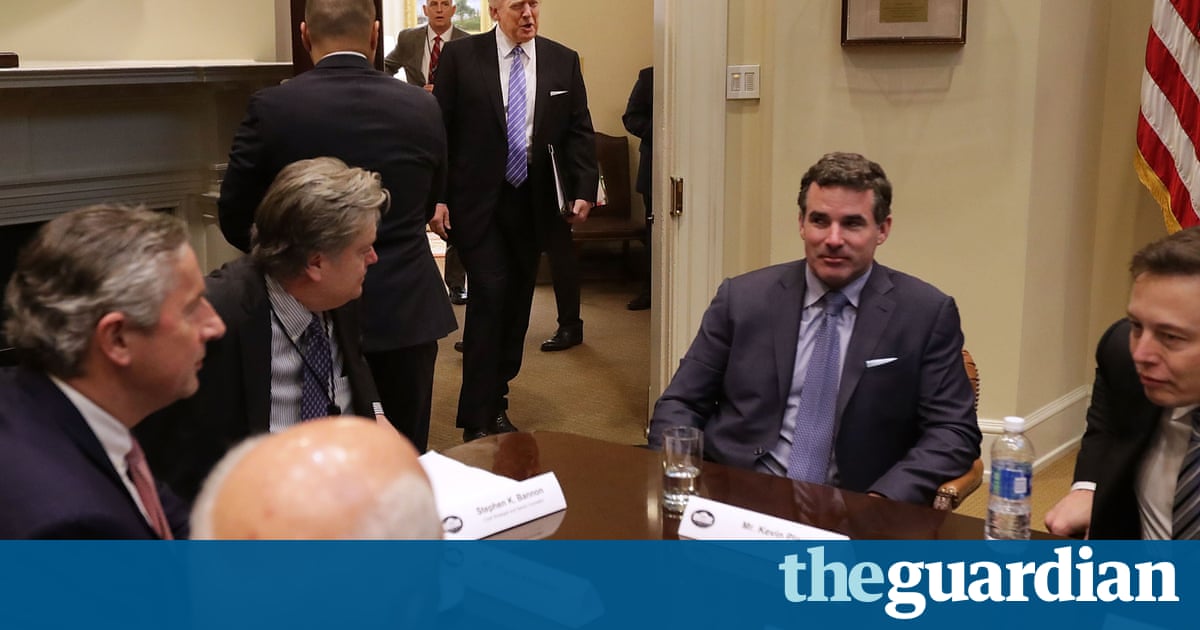 Three executives have quit Donald Trumps business advisory panel, throwing it into chaos, in the wake of the presidents failure to immediately denounce white supremacists over a rally in Charlottesville, Virginia, that left one dead and several others injured.
The CEOs of pharmaceutical giant Merck, sportswear retailer Under Armour and computer company Intel have all resigned from Trumps American Manufacturing Council as pressure mounts for business leaders who aligned themselves with the president to abandon his administration.
Under Armours Kevin Plank quit after Kenneth Frazier, the CEO of pharmaceutical giant Merck and one of the USs most high-profile African American executives, stepped down from the council on Monday as Trump came under intense criticism for initially failing to condemn white supremacists and neo-Nazi groups following the Charlottesville attack.
Under Armour engages in sports, not politics, Plank said in a statement posted to the sportswear companys official Twitter account. I am appreciative for the opportunity to have served, but have decided to step down from the council.
I love our country and our company and will continue to focus my efforts on inspiring every person that they can do anything through the power of sport which promotes unity, diversity and inclusion.
Not long after Planks statement came a similar announcement from Brian Krzanich, the CEO of technology company Intel.
I resigned to call attention to the serious harm our divided political climate is causing to critical issues, including the serious need to address the decline of American manufacturing, Krzanich said.
Politics and political agendas have sidelined the important mission of rebuilding Americas manufacturing base I resigned because I want to make progress, while many in Washington seem more concerned with attacking anyone who disagrees with them.
Plank and other members of the council have come under pressure in the aftermath of the attack in Charlottesville where a white supremacist rally erupted into violence. One of the rally participants has been accused of intentionally driving his car into counter-protesters, killing 32-year-old Heather Heyer.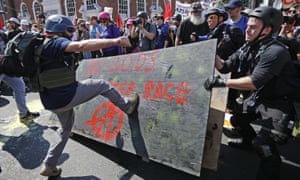 Read more: https://www.theguardian.com/us-news/2017/aug/14/donald-trump-kevin-plank-under-armour-quits-advisory-council-charlottesville