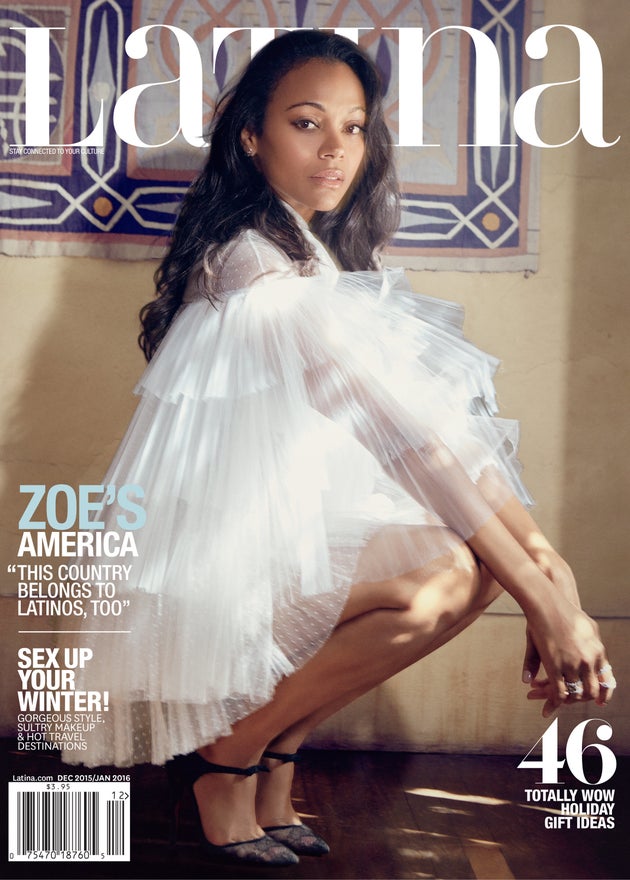 This topic of immigration hurts because I dont want to be angry anymore, Saldana told Latina. I dont believe that what anybody else is saying is true about me or my people. Im kind of embarrassed when you see all of these people talking on national television, and its like, Oh my God, if your grandfather were alive today, when he came here from Ireland, from Italy, escaped the f**king war in Russia. Youre rotting his name to shame. It doesnt matter how much money you have, or how many degrees from Ivy League schools. Youre such a bigot. Youre such a hick right now.
The Avatar star went on to say people who feel threatened by American Latinos should understand that the only true American here is the Native American and Latinos are going through the same acculturation process the Irish and other cultures have gone through before.
You cant kill us. You cant send us back. We are millions and millions here because it is our time to migrate, Saldana told the magazine. We are the youngest culture. We are doing what your people did. So shut up and just deal with it. Adjust your laws, because its not going away. If anything, I want to give them a hug, and say, Its okay. Its new. Dont be scared. Were great people. Were gonna do great and better things for your country. Trust me. Were not angry either. Were a culture that isnt angry.
To read Saldana's full interview with Latina magazine, and more on how she believes Latinos in the U.S. are evolving, head over to their website. The December-January issue also hits newsstands on Nov. 10.