Obama promised solutions but let the people down. Is it any surprise they voted for real change?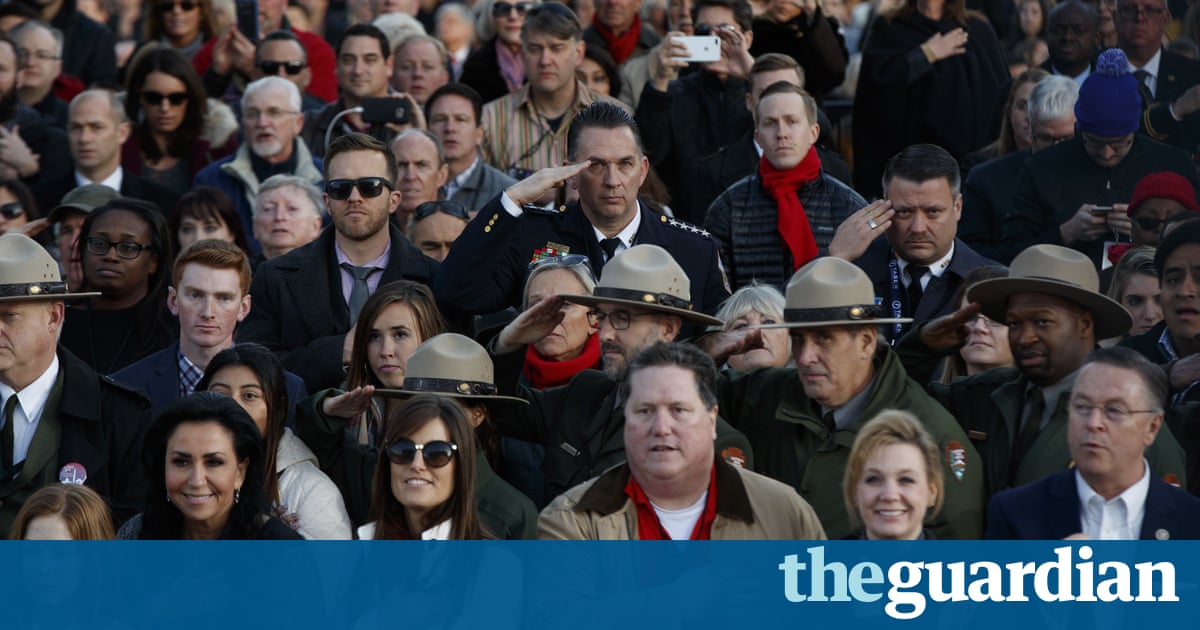 Amid the ongoing protests against President Trump, calls for resistance among Democratic politicians and activists, and the overheated rhetoric casting Trump and his supporters as fascists and xenophobes, an outsider might be forgiven for thinking that America has been taken over by a small faction of rightwing nationalists.
America is deeply divided, but its not divided between fascists and Democrats. Its more accurate to say that America is divided between the elites and everybody else, and Trumps election was a rejection of the elites.
Thats not to say plenty of Democrats and progressives dont vehemently oppose Trump. But the crowds of demonstrators share something in common with our political and media elites: they still dont understand how Trump got elected, or why millions of Americans continue to support him. Even now, recent polls show that more Americans support Trumps executive order on immigration than oppose it, but you wouldnt know it based on the media coverage.
Support for Trumps travel ban, indeed his entire agenda for immigration reform, is precisely the sort of thing mainstream media, concentrated in urban enclaves along our coasts, has trouble comprehending. The fact is, many Americans who voted for Trump, especially those in suburban and rural areas across the heartland and the south, have long felt disconnected from the institutions that govern them. On immigration and trade, the issues that propelled Trump to the White House, they want the status quo to change.
During his first two weeks in office, whenever Trump has done something that leaves political and media elites aghast, his supporters cheer. They like that he told Mexican president Enrique Pea Nieto he might have to send troops across the border to stop bad hombres down there. They like that he threatened to pull out of an Obama-era deal to accept thousands of refugees Australia refuses to admit. They want him to dismantle Dodd-Frank financial regulations for Wall Street and rethink US trade deals. This is why they voted for him.
The failure to understand why these measures are popular with millions of Americans stems from a deep sense of disconnection in American society that didnt begin with Trump or the 2016 election. For years, millions of voters have felt left behind by an economic recovery that largely excluded them, a culture that scoffed at their beliefs and a government that promised change but failed to deliver.
Nowhere is this disconnection more palpable than in the American midwest, in places such as Akron, a small city in northeast Ohio nestled along a bend in the Little Cuyahoga river. Its downtown boasts clean and pleasant streets, a minor league baseball park, bustling cafes and a lively university. The people are friendly and open, as midwesterners tend to be. In many ways, its an idyllic American town.
Except for the heroin. Like many suburban and rural communities across the country, Akron is in the grip of a deadly heroin epidemic. Last summer, a batch of heroin cut with a synthetic painkiller called carfentanil, an elephant tranquilliser, turned up in the city. Twenty-one people overdosed in a single day. Over the ensuing weeks, 300 more would overdose. Dozens would die.
The heroin epidemic is playing out against a backdrop of industrial decline. At one time, Akron was a manufacturing hub, home to four major tyre companies and a rising middle class. Today, most of that is gone. The tyre factories have long since moved overseas and the citys population has been steadily shrinking since the 1960s. This is what Trump was talking about when he spoke of American carnage in his inaugural address.