Baseball players will get to wear nicknames on their jerseys for one weekend in a play for the youth market, but the sports demographic issues run deeper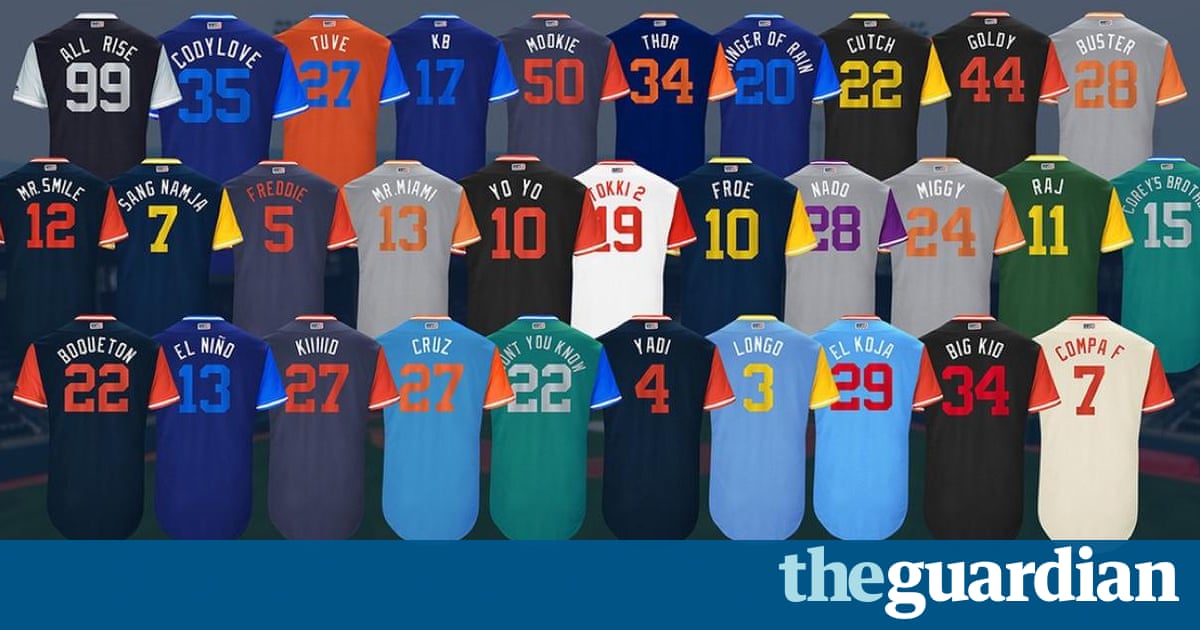 Baseball has a problem. Apparently it is no longer interesting to young people. More specifically, it appeals more to those beyond a serviceable demographic deemed exciting to advertisers. According to data complied by three media organizations the average age of those who watch baseball games is 57 and that number is rapidly moving into early-bird buffet territory. The same study showed only 7% of those watching baseball are under 18.
This is undoubtedly why Major League Baseball soon will dress their teams for three games in jerseys that look like soccer tops with each players nickname on the back. In a reach to come off as young, baseball has gone the route of Brazilian football or every color-coordinated Sunday softball team with a portable beer cooler. It may also lead to some awkward pairings on the field say with Yankees third baseman Todd Toddfather Frazier and teammate Aaron All Rise Judge.
Somehow its hard to imagine Pirates star Andrew McCutcheon any less cool running down a liner in the gap than his alter ego Cutch.
When I first read about baseballs nickname jerseys officially called Players Weekend, all I could think about was a football running back from the early 2000s named Rod Smart.
Back in 2001, pro wrestling czar Vince McMahon and NBC executive Dick Ebersol bet the NFL was growing stale to younger fans. They created the XFL, a league that would celebrate all the violence of the NFL while eliminating fussy restrictions that banned touchdown dances and governed the height of a players socks. Among the many things the XFL did to be the fun antidote to the NFL was to encourage players to put nicknames on the back of their jerseys. This is where Smart came in.
At the time he was an unknown running back from Western Kentucky with a career going nowhere. But when he joined the XFLs Las Vegas Outlaws he told a team equipment man he wished to not wear Smart on the back of his jersey but instead the words He Hate Me.
I ran into Smart before the leagues first game. He was coming out of the Las Vegas locker room and when he turned his back slightly to move past a teammate I could clearly see the words He Hate Me on his back. As one of the leagues other rules was to allow all access to journalists before games, I followed him down the sideline and asked him about the name.
Thats because when I run past the other guy, he hate me, Smart said. Then he laughed.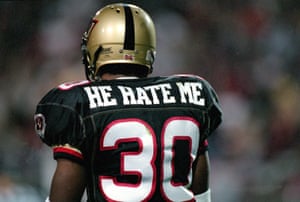 Read more: https://www.theguardian.com/sport/blog/2017/aug/11/mlb-players-weekend-nickname-jerseys-age