Its time to treat yourself.
Saturday, July 29, is National Lipstick Day, and its time to cash in on deals to revamp your makeup stash. MAC Cosmetics is offering a free lipstick in store, which is no doubt the best deal of the day, but supplies are limited, and lines are long.
So here are some great online deals that will offer you the chance to stretch your dollar without standing in a queue all day.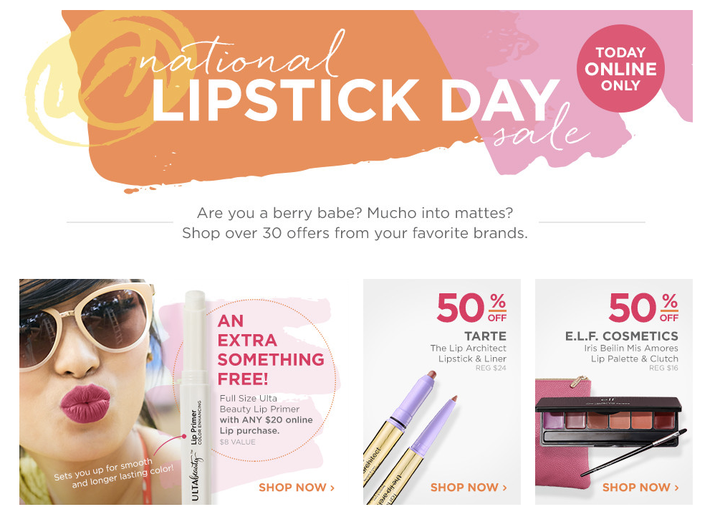 Ulta is unloading an onslaught of great deals on its website for National Lipstick Day. And in true Ulta fashion, the deals range from killer drugstore brands to the luxury lippies we love. Online shoppers can cash in on half-off deals for Tarte, Bliss, Este Lauder and H20 lip products . If youre trying to get more and spend less, there are also deals on NYX, Revlon, E.LF., Makeup Revolution, Rimmel, Ulta Beauty brand, and Essence cosmetics.
The best perk? Every $20 purchase comes with a free lip primer.
Pro Tip: get your friends together for one big order so you dont end up spending more just to reach the free shipping requirement. If everyone orders on the same purchase, youll easily reach the $50 minimum.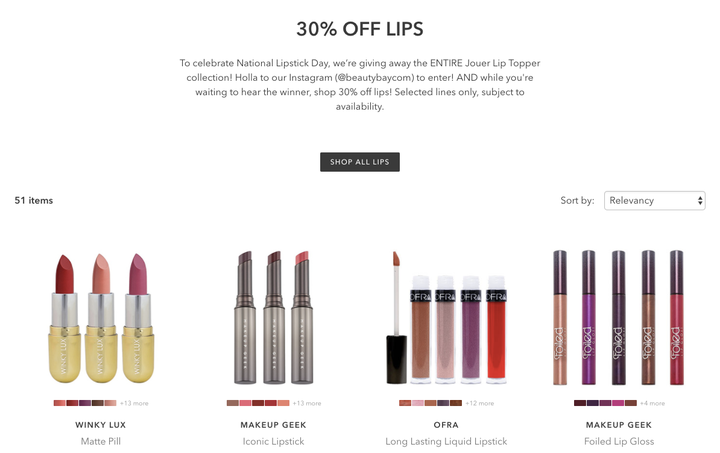 Theres also a sweepstakes running to on Beauty Bars Instagram to win the entire Jouer Lip Topper collection for free!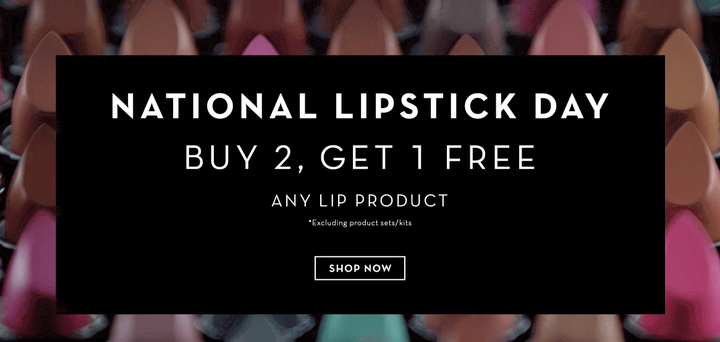 But theyre still such great products and the website offers free shipping for any purchase over $25, so there are some benefits. If youre into the luxury, this is the time to buy.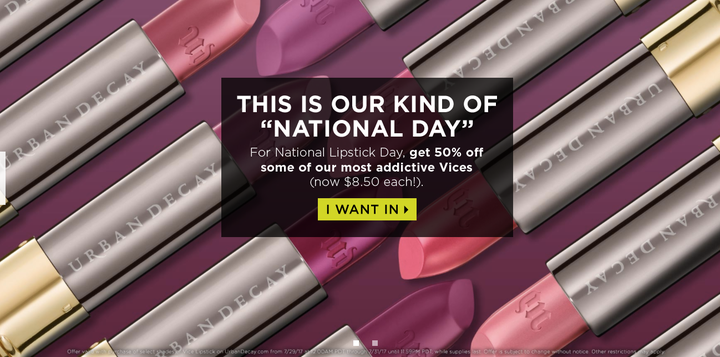 This one might be our favorite deal of the day!
Urban Decay is offering half-off their amazing Vice lipstick collection online. That means these handy little guys are $8.50 each. These products have a little something for everyone as the finishes range from creamy, matte and sheer. All Urban Decay Beauty Junkies get free shipping on their orders, but otherwise youll have to reach the $50 mark to get out of mailing costs.
Read more: http://www.huffingtonpost.com/entry/national-lipstick-day-deals_us_597ca4b9e4b02a4ebb75c256