I love music festivals more than the average person. Any place with good music, drinks, and
slutty
fashion-forward attire is like, my second home. Ive honestly been to way too many to count, so Im like, a pro. In a way, theyre as close to as Ill get, being that they almost always take place on some island. Most venues are super strict with what you can bring in because NGL, a lot of idiots think these events are a great time to start a drug ring. Not only are you limited, but you dont want to bring too much because who the hell wants to dance with a fucking backpack for hours, anyway? So, if youve ever been to one of these overpriced Coachella imitations, you know the only thing you could probs bring is your phone, sunglasses, and cash. Have to break a seal? Good thing you paid a million dollars for a germ-infested port-a-potty. Feeling dehydrated but dont want to pay $20 for a water bottle? Sucks to suck. Since Panorama is literally this Friday, Ive come up with a list of what to bring so youre not feeling (or looking) like a hot mess all weekend.
1. A Small But Cute Crossbody
Chances are you cant bring a big AF bag anyway so, you want a small trendy crossbody thats comfortable to wear all day long and can also fit all your shit in it. The Rebecca Minkoff Mini Mac in Black has enough room to fit your phone and other must-have essentials. If you manage to keep it together all weekend, aka not lose this, you can even use this as your new going out bag.
2. Ear Plugs
By the time you leave, you will seriously be deaf. Youll be screaming to your friends, thinking that its totally the normal volume. Im telling you rn, its not. You will hear ringing for at least the next day or two so, try not to lose your sanity. If you still want to hear the crisp sounds of the music without possibly going deaf, consider packing small light ear plugs like DownBeats Reusable High Fidelity Hearing Protection Ear Plugs.
3. Portable Phone Charger
Your phone will die, or come very close, a whole fucking lot. So, Snapchatting excessively will seriously take a toll. Either cool it with the snaps because no one wants to watch your minute-long story anyway, or invest in a portable phone charger. The PhoneSuit Flex XT Pocket Lightning Charger is probs the smallest charger ever. You can use it with or without your Kate Spade case every time your battery runs low without missing the show.
4. Travel Size Emergency Kit
These fucking adorable and convenient kits are basically lifesavers in a bag you can buy. Find one that has all of the essentials youll need for any slight inconvenience. The Pinch Provisions Festival Aid Kit comes with travel size sunscreen, flushable wipes (BLESS), deodorant towelettes since youll most likely be roasting, and like, so much more. The company also has a bigger version with even more necessities including a rain poncho, tampon, and blister balm. If only they had one for my life (i.e, drunk text remover, blackout radar…etc.)
5. Refillable Water Bottle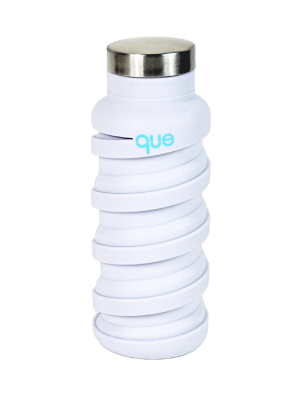 If theres anything you take away from this article that I spent too much time on for you to ignore, its that bringing a refillable water bottle is crucial. One, because you will be under the sun for long periods of time and if youre drinking, youll probs forget to eat. Two, because why pay for water when most festivals have hydrating stations?! If you bring your used Fiji or Life water bottle, youre more likely to lose it and/or toss it all together. Because lugging around a Camelbak doesnt sound appealing either, opt for a que Bottle that collapses to half its size so you can tuck it away when youre done.
Read more: http://www.betches.com/what-to-bring-to-a-music-festival