Charlize Theron stars as a rough-housing MI6 agent, while Jennifer Lawrence and Taraji P Henson are also portraying spies and hit-women. But is it progress to simply feminise the action-film grunt?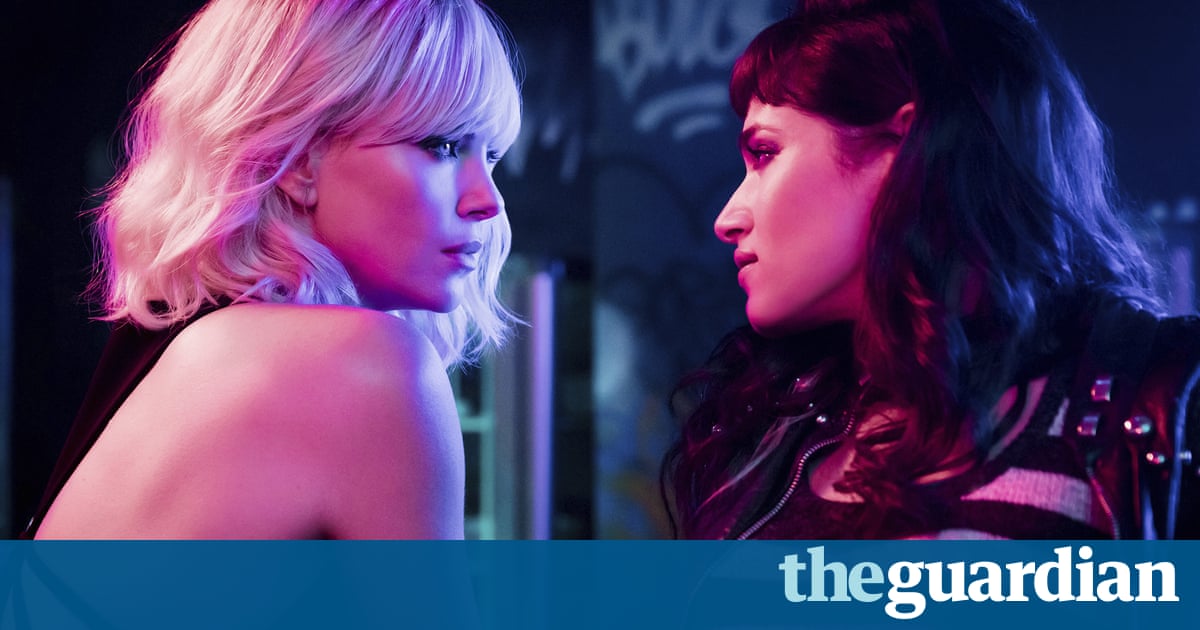 Violent women are all the rage this season so long as they are highly trained and impeccably dressed. Charlize Theron is aruthless MI6 agent in Atomic Blonde, Jennifer Lawrence a seductive Russian in Red Sparrow and Taraji P Henson aslick hit-woman for the mob in Proud Mary. At first glance, its encouraging to see three strong female actors leading their own movies in a male-dominated industry. But is this really good news for representations of women on screen?
Atomic Blonde is based on the graphic novel The Coldest City and is directed by David Leitch, a stunt man and co-director of Keanu Reeves vehicle John Wick, which gives you a fair idea of his priorities. Theron is Lorraine Broughton, a British spy who is sent to Berlin to retrieve a valuable list of agents. Its 1989, the Berlin Wall is about to crumble and so are a host of international hitmen waiting for Broughton to execute them in increasingly inventive ways (the freezer door in the face is a highlight).
Yes, Atomic Blonde is darkly funny in places, and the well-choreographed action is brilliantly performed by Theron, who did most of her own stunts. Its also stylish, in a garish 80s way: think neon-lit hotels rooms, off-the-shoulder jumper dresses and thigh-high boots to a soundtrack including New Order covers and of course Nenas 99 Red Balloons.
But we know as much about our heroine as her opponents do: that she is beautiful, lethal, clever and has araft of secrets. Im no fan of John Wick and his casual collateral damage, but at least he has a nominal backstory. As with any genre, the best female killer thrillers give you a reason to care. We had a run of these in the 90s: Luc Bessons Nikita and its remakes concerned a young convict who was given a choice between death or life as an assassin, and trained up for dangerous jobs (training being an altogether more satisfying type of makeover than your usual montage). The Long Kiss Goodnight saw Geena Davisplaying an amnesic mother suddenly recalling her past as a hit-woman while trying to protect her daughter from her enemies. This was a woman juggling two identities, struggling to come to terms with a revelation that was both thrilling and emotionally engaging. Thematically, this was a precursor to the Bourne films, even if the Bourne novels came first. The Long Kiss Goodnight also managed to work a decent conspiracy story into its plot, while the cold war hokum in Atomic Blonde just seems to get in the way.
Given the nasty nature of killing for a living, it helps to give a character a strong motivation, whether it is coercion, revenge or threat. Angelina Jolie had a tragic past in 2010 thriller Salt, while Jennifer Lawrences Red Sparrow isnt given much choice by handler Charlotte Rampling, who states: If you cannot be of service to the state, Iam to put a bullet through your head. Red Sparrow teaser footage and Jason Matthews source novel suggest more character detail: Lawrence is a ballet dancer who breaks her leg before being recruited. She is trained to determine a targets weakness and exploit that weakness through seduction, then meets a CIA agent (Joel Edgerton) who will test her allegiances. I usually find Lawrence rather cold, but this may work for the role, and shes teamed with Francis Lawrence, who directed her in three Hunger Games movies.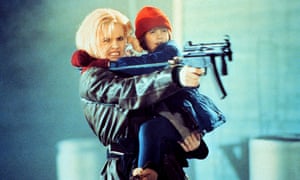 Read more: https://www.theguardian.com/film/2017/jul/27/violent-femmes-atomic-blonde-and-hollywoods-new-wave-of-killer-women