LeBron James turned to Twitter on Tuesday to correct an ESPN report on the frayed state of his relationship with disgruntled team-mate Kyrie Irving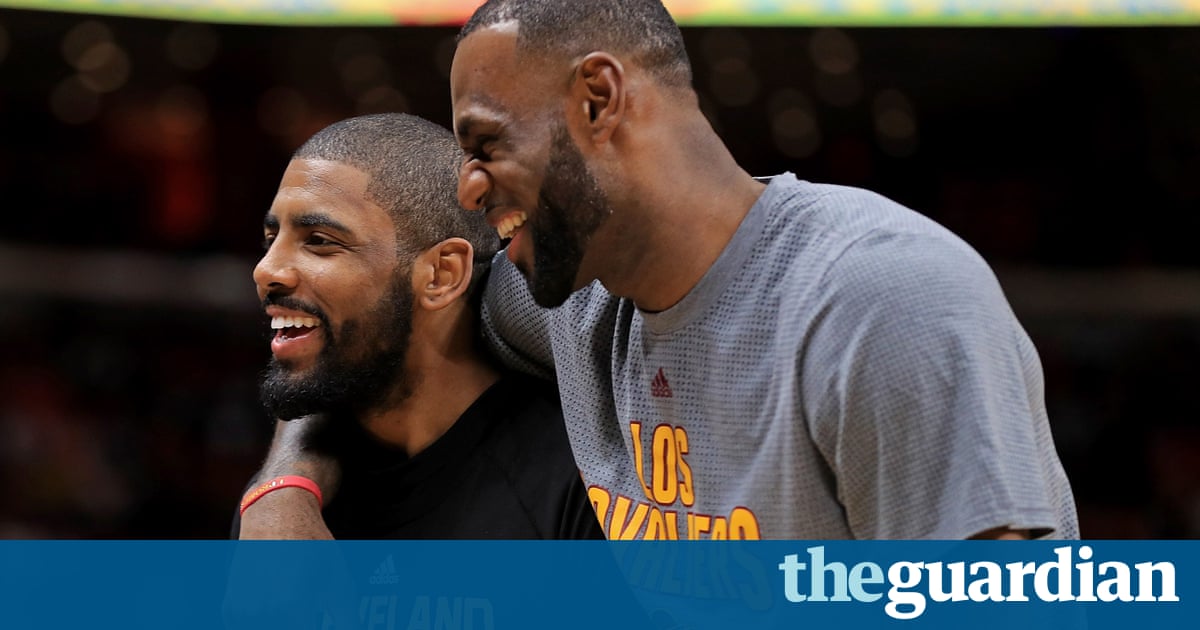 LeBron James turned to social media on Tuesday morning to correct an ESPN report on the frayed state of his relationship with disgruntled Cleveland point guard Kyrie Irving, who is said to have requested a trade from the Cavaliers earlier this month.
The comments came one day after the reigning Eastern Conference champions signed point guard Derrick Rose to a one-year contract.
Speaking on his podcast Monday, Smith quoted sources in James camp as saying, If Kyrie Irving was in front of LeBron James right now, LeBron James would be tempted to beat his ass.
The four-time NBA Most Valuable Player took objection to that characterization on Tuesday, sharing the link to a Slam magazine post that included the Smith clip with the hashtag #NotFacts and prompting the outlet to update their headline.
That tweet came moments after James first took to the platform to boo a different Slam post aggregating a Cleveland.com story that contained the quote: [Derrick Rose is] also looking at a potential starting spot in the same lineup with LeBron James, now that Irving has asked for a trade and James is eager to see him off.
James, who had remained mostly mum on Clevelands offseason moves, had appeared to receive the addition of Rose with open arms on Monday night, tweeting Lets Rock G with five emojis of a rose and two exclamation points.
Irving, the Cavaliers All-Star point guard, asked the Cavaliers to trade him, sources told the Associated Press on Friday. Irving is understood to have made the request last week to owner Dan Gilbert.
A four-time All-Star, Irving has spent six seasons with the Cavs, who selected him with the No1 overall pick in 2011. The 25-year-old has overcome injury issues and blossomed into one of the leagues elite point guards and biggest stars. But now that hes finally established himself playing alongside LeBron James, Irving wants out.
There is certain to be major interest in Irving, who averaged a career-high 25.2 points and 5.8 assists in 72 games last season. Irving averaged 25.9 points in his third straight finals, but he and James couldnt do enough to match the Warriors, who took back their crown after adding Kevin Durant last summer.
Read more: https://www.theguardian.com/sport/2017/jul/25/lebron-james-kyrie-irving-trade-tweets