Its the most wonderful time of the year – after Christmas, Hanukkah, my birthday, and any holiday in-between where I get gifts – the Nordstrom Anniversary Sale! Fuck any other semi-annual sale, the only one that matters is Nordstorms. Duh. So, get your dads card ready, loser, because were going shopping. The insanely good sale discounts boujee fashion and beauty items, up to like, 70 percent off. Trust me, I know. Im having an anxiety attack just thinking about it. Fashion designers include favorites like Good American and Stuart Weitzman, with makeup brand obsessions that of MAC Cosmetics and NARS. Some of you, lucky bitches, aka Nordstrom card members, have been shopping the exclusive preview since July 13. Well, now the rest of us get to take part in the fun of maxing out our cards up until August 6. Since there are literally too many things to look through, almost as overwhelming as walking into Forever21, Ive picked out whats worthy to treat yoself with for now and even for the upcoming PSL season. This is like, Christmas in July– Only better because youre buying shit for yourself and no one else.
The Best Clothing & Accessories
Zella Live In High Waist Leggings
I go through leggings like I go through bobby pins. IDK if that analogy actually makes sense in this scenario but, same concept. Im always needing to buy more that dont cost a million dollars or make a hole in my crotch. These make my ass look like I actually do squats (LOL) and theyre barely over $30. I dont think there is a question for this one.
BLANKNYC Life Changer Moto Jacket
Give me a chic leather jacket or give me death. Im not wearing my big-ass winter coat or a grandma-looking cardigan out to the nightclub once temperatures drop below 50 degrees. A thick black (faux, because like, animals) leather jacket is a necessity for the cooler times of the year. So since you def lost yours in a frat basement, coat check, or wherever your drunk ego found fitting, dont be an idiot and miss out on the opportunity to get this badass jacket.
If you dont wear riding boots once September hits, do you even really do fall? I have an unhealthy obsession with riding boots of all shades so if I can get a black Tory Burch pair at almost 50 percent off, you best believe I ordered two. Just in case I fuck them up (I usually do). These are must-haves with our beloved over the knee socks and extra long sweaters.
Love By Design Grommet Sleeve Pullover
You can never own too many oversized sweaters to hide your hibernation weight as soon as summer is over. This cute AF pale pink, off-the-shoulder style comes in 3 shades with v modern lace up sleeve. Of course, black is also an option. Go up a size, and wear with high socks with over the knee boots.
Rebecca Minkoff Unlined Front Pocket Leather Tote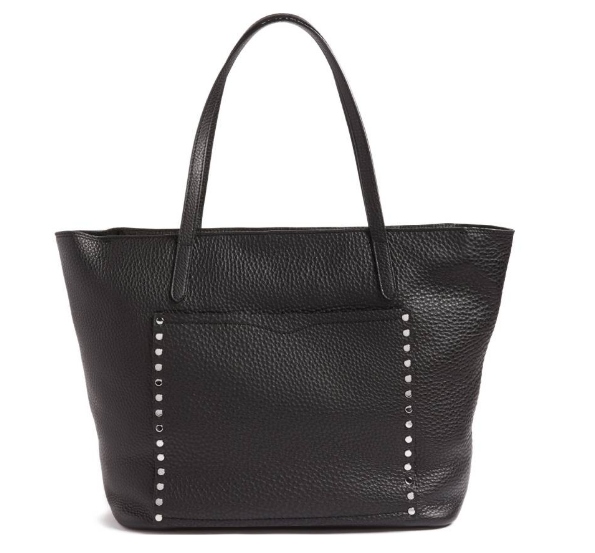 Im always wanting needing a huge bag to hold all of my shit. I mean, Im not going to ride the subway with a briefcase, its not that serious. However, I need a big enough bag to hold my entire room laptop, phone, 50 pairs of sunglasses, and makeup but, still have it look like a fashionable purse. This studded bag comes in 3 of the best neutrals: black, brown, and white.
The Best Beauty Essentials
Clarisonic Mia – White Sonic Skin Cleansing System
I cant even begin to tell you how many times Ive eyed these life-changing things in Sephora because I have wanted one for like, ever. But, since Im a broke bitch its kind of expensive, I never bought one. Now, heres my god-given chance. For less than $100, this thing is a waterproof gadget that gives you perfect skin and keeps you looking barely over 21 so, obviously get one ASAP before they sell out.
Stila Stay All Day Liner And Lipstick Duo
You get two fab beauty essentials made by a makeup goddess for the price of one. Uh, yeah, Im getting 12. Youll receive a black (waterproof!!) liquid eyeliner to make fierce wings with on the nights youre getting shitty, and a pink nude (because you dont have enough as it is) that provides full-coverage without needing like, lip injections.
MAC Look In A Box Advanced Brush Kit
If your brushes are looking ratchet, you either need to wash them (ya, thats something you have to actually do) or just buy some new ones. So, when the worshiped MAC has a set to make your contour look that much better for like, 70 percent off, you fucking take advantage of that shit. The kit comes with 6 different brushes and a limited-edition makeup bag. Add it to the cart like, now.
Charlotte Tilbury Filmstar Bronze And Blush Glow Set
Another contour palette? No, you def dont need it but, its Charlotte Tilbury and its on sale so, are you going to get it? Uh, fuck yeah. The set features a natural-looking bronzer, crushed pearls for a perfect summery blush, and a mini brush to apply it all. Youll seriously fall in love.
Impressions Vanity Co. Touch XL Dimmable LED Makeup Mirror With Removable 5x Mirror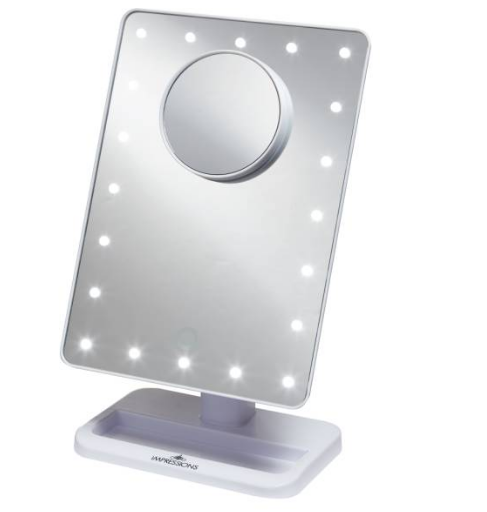 Ugh, okay, I dont even know where to begin with this amazing invention. This is as close as youll get to owning a LuMee Phone Case or one of those selfie mirrors the Kardashian's use. The perfect addition to your vanity is controlled just by tapping a power sensor (how effing cool) and adjusting its brightness. It can do a complete 360 and comes with a removable zoom-in mirror that will probs highlight every flaw but, it comes in pretty clutch for a personal selfie station. Its already flying off the shelves (or, is it site??) so you better make sure to choose next-day shipping.
This could be you so, start payin':
Read more: http://www.betches.com/10-best-items-from-the-nordstrom-sale