Nearly 25 years after his murder alongside Nicole Brown Simpson, Ron Goldman remains one of the worlds most famous innocent bystanders. As the man they call the killer is granted parole, Goldmans father and sister explain why they are ready to start fighting all over again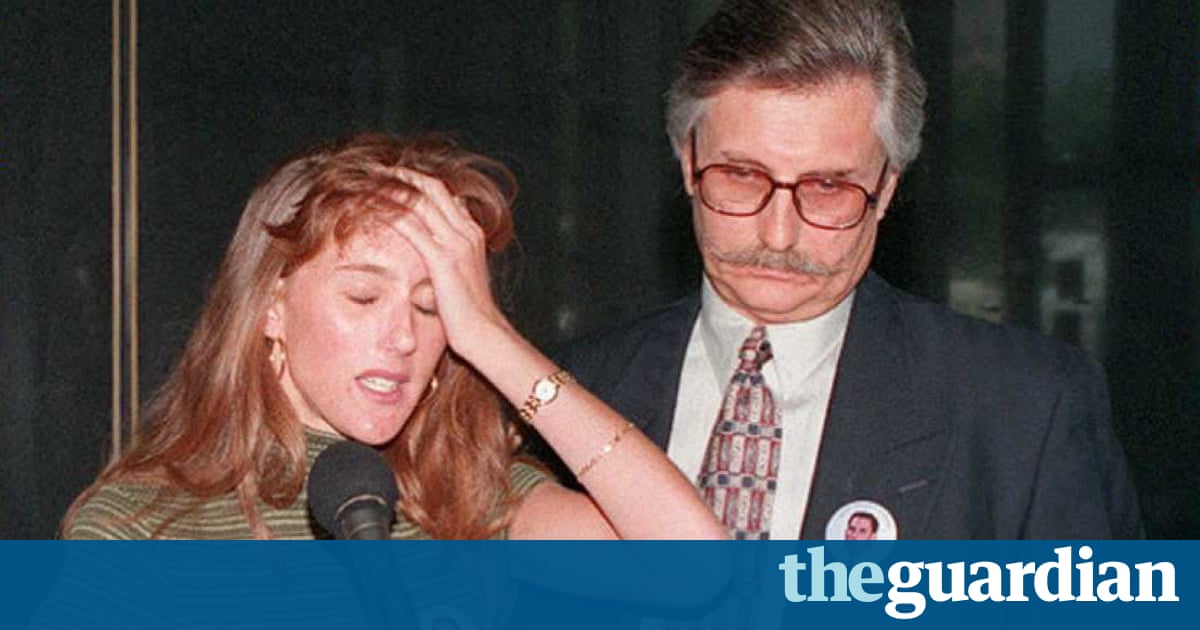 Ron Goldman put up a fight before he was murdered on that much everyone agrees. On 13 June 1994, the young waiter was found slumped against a gate, a few feet away from the body of OJ Simpsons ex-wife, Nicole Brown Simpson. Now, 23 years on, he remains one of the most famous innocent bystanders of all time. Goldman had gone to Brown Simpsons house to drop off a pair of sunglasses her mother had left at the restaurant where he worked; he arrived either during the murder of Brown Simpson or immediately after. Instead of fleeing, he went towards her.
That is when the killer attacked him. Goldman, 25, had always looked after himself worked out, ate right but the body of which he had been proud was so brutalised during his killing he was stabbed more than two dozen times that when photos of it were shown in court jurors cried, gagged and fled the courtroom; Judge Lance Ito had to call a recess. The Simpson trial remains one of the most divisive cases in US history, but on two matters the defence and the prosecution agreed: Goldman fought desperately for his life and his death was terrifying, protracted and brutal.
If his killer was surprised by how much of a fight Goldman put up, then Simpson has been similarly taken aback by the tenacity of the Goldman family. Rons father, Fred, and his younger sister, Kim, attended almost every day of the murder trial in 1995 and their devastated expressions were a constant reminder of the human cost of a case that quickly became about everything race, celebrity, the Los Angeles police department, the US but the murders themselves. When the jury declared Simpson not guilty, prompting a wail of despair from Kim audible to the 150 million Americans (57% of the population) watching on TV, she and Fred set out to find justice. They filed a wrongful-death civil suit against Simpson; he was found responsible for the murders of Ron and Brown Simpson and ordered to pay their families $33.5m. Simpson claimed he was bankrupt, so the Goldmans have been pursuing him indefatigably for his assets ever since.
Read more: https://www.theguardian.com/us-news/2017/jul/24/ron-goldman-pursuit-oj-simpson