It didnt take long for the internet to point out the connections between this eldest sons bungling attempts to please his powerful daddy and a certain famously incompetent firstborn Gob Bluth.
This is just one of a string of staggering similarities between the Trumps and the Bluths, the fictional dysfunctional family at the heart of of Mitch Hurwitzs beloved comedyArrested Development. And with the shows upcoming fifth season, Hurwitz plans to explore all of them.
Hes aware ofallof that stuff, Jason Bateman, who plays Michael Bluth, said in an interview with The Daily Beast. And he and his writing staff have been in a cave for the last two or three months crafting these episodes, and theyre going to lean into a lot of that [Trump] stuff for sure. They cant wait.
Byallthat stuff, we can only assume Bateman is referring to the long list of parallels between the two clownish, wealthy families: the sketchy foreign real estate deals, a longstanding desire to build a wall, the familial relations with inappropriate undertones, the rumors they may or may not have committed some light treason.
Erin Gloria Ryan connected the dots in a Daily Beast article published in May, and since then the comparisons have only gotten stronger. Theres the Don Jr. incident, for one, as well as Trumps lawyersprofanity-laden emails, which would seem perfectly in character for Bluth lawyer Barry Zuckerkorn.
Bateman told The Daily Beast Arrested Development writers had the Bush administration on the brain when originally writing the show. But my god, he added with a chuckle, the fuckin wall between Mexico and the U.S.?
There is, however, one difference between the Trump and Bluth clans, at least according to Jessica Walter, who plays Lucille. The Bluths were really smart well, smarter than the Trumps, she explained earlier this year.
In an interview with EW Radio, Bateman also mentioned that the new season would take the shape of a whodunit, centering around the murder of Lucille Austero that closed out Season 4. Thats sort of a central thread around which [Hurwitz] is going to braid in all the colorful plot complications that he knows how to do, he said.
We have the dizzies just thinking about it.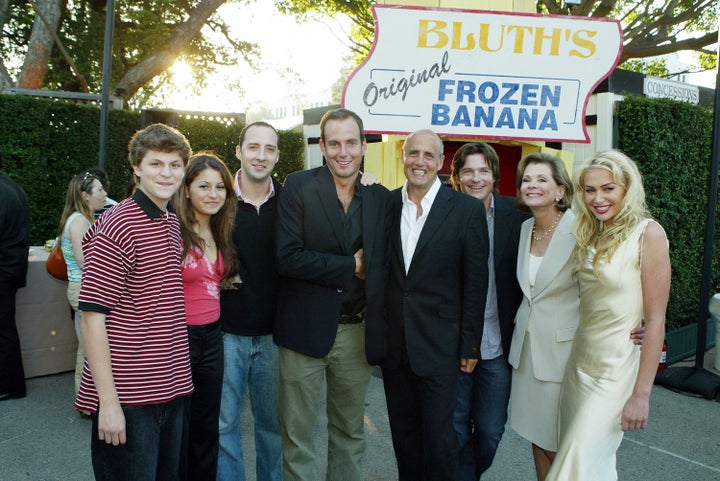 Read more: http://www.huffingtonpost.com/entry/arrested-development-trump_us_5970fbfde4b0110cb3cd2e13