Vick said of Kaepernick: The reason hes not playing has nothing to do with the national anthem, its more solely on his play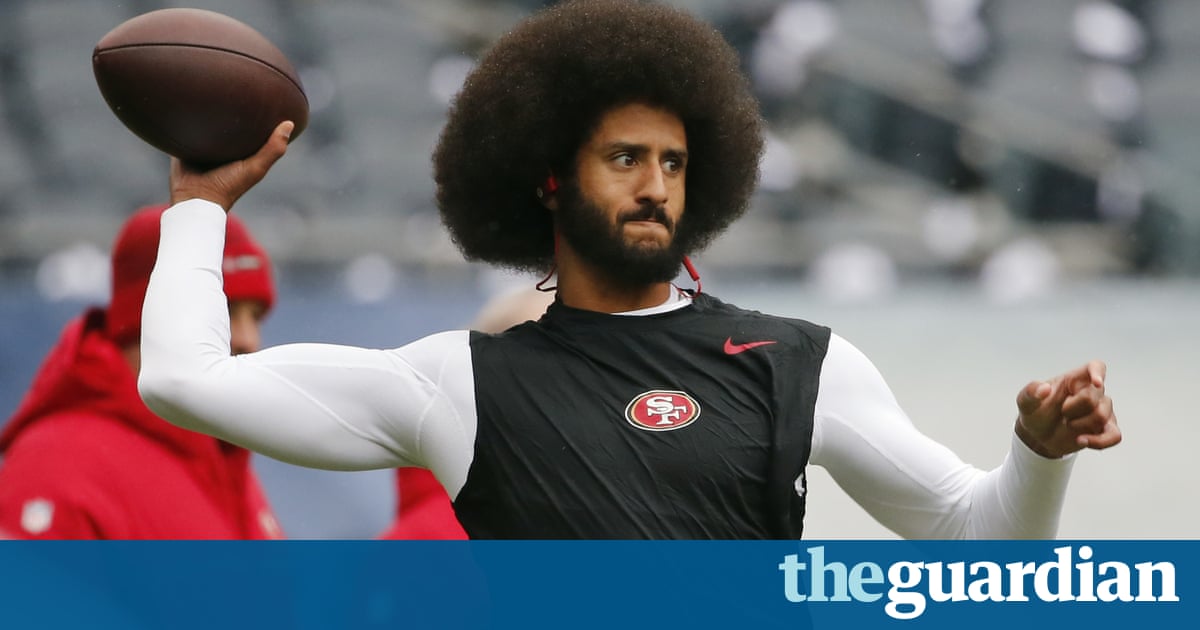 Michael Vick believes Colin Kaepernick can improve his job prospects by cutting his hair.
The former Atlanta Falcons and Philadelphia Eagles quarterback said that Kaepernick should embrace a clean-cut style and look more presentable if he wants to play in the NFL next year, getting rid of his Afro or cornrows.
The reason hes not playing has nothing to do with the national anthem, its more solely on his play, Vick said during an appearance on Fox Sports 1s Speak for Yourself. But yeah, everything takes precedent, in terms of image, perception.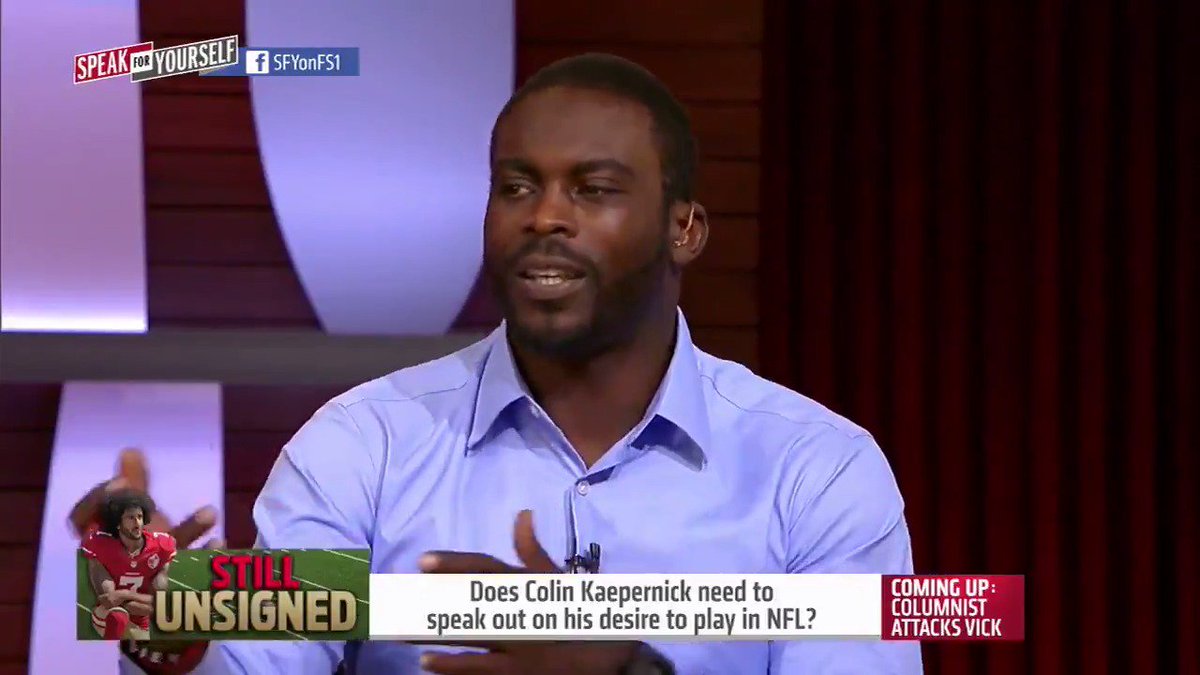 Kaepernick, who led San Francisco to Super Bowl XLVII before the league caught up to his running-and-passing style, opted out of his contract with the Niners in March but has remained unsigned, having garnered little interest from teams around the league.
A number of NFL players, including the Seattle Seahawks cornerback Richard Sherman, believe he is being blackballed by NFL teams for his political protest last season.
Vick, the four-time Pro Bowl quarterback whose career was sensationally interrupted by a felony conviction for his involvement in an illegal interstate dogfighting ring, said he was speaking from personal experience. After nearly two years at Leavenworth federal penitentiary in Kansas, he played five years for the Eagles and had backup stints with the New York Jets and Pittsburgh Steelers before formally retiring in February.
First thing weve got to get Colin to do is cut his hair, Vick said on Monday. Listen, Im not up here to try to be politically correct. Even if he puts cornrows in there. I dont think he should represent himself in that way in terms of just the hairstyle. Just go clean-cut. You know, why not? Youre already dealing with a lot of controversy surrounding this issue. The most important thing that he needs to do is just try to be presentable.
Kaepernick appeared to take objection to Vicks remarks without mentioning the ex-NFL star by name, tweeting the definition to Stockholm Syndrome.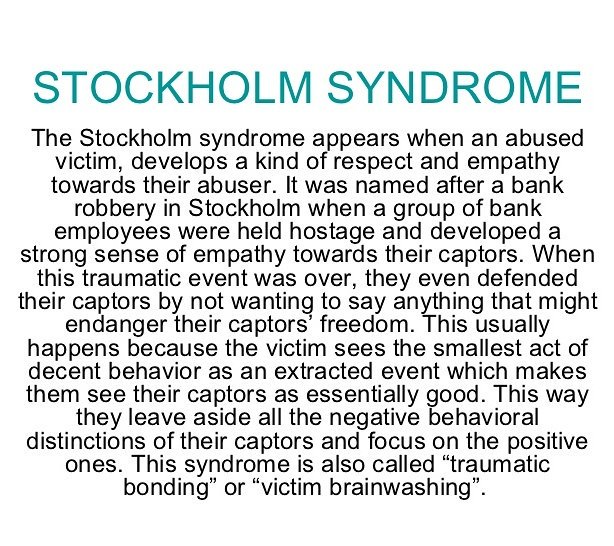 The 29-year-old completed 59.2% of his passes, averaged 6.8 yards per attempt and threw 16 touchdowns with four interceptions in 12 games for the 49ers last season. But his refusal to stand for the national anthem in protest of police brutality and racial injustice became a far bigger story than his on-field performance.
He has said he will stand for the anthem next year since his objective for the protest, to start a nationwide debate, has largely been achieved.
Read more: https://www.theguardian.com/sport/2017/jul/18/michael-vick-colin-kaepernick-haircut-interview-nfl