Photo, video and voice messages have all been censored although text messages using the Facebook-owned app are getting through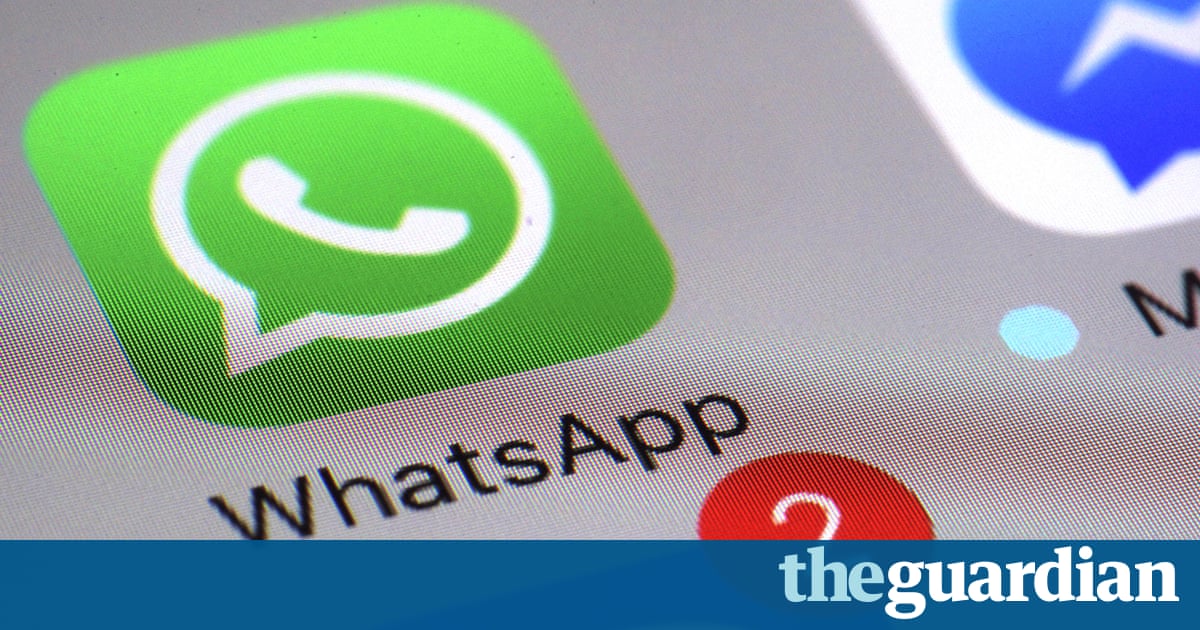 China has partially blocked the popular messaging service WhatsApp, as authorities tighten their grip on the internet ahead of a major leadership reshuffle in Beijing.
Photo, video and voice messages sent by the Guardian from Beijing were all blocked on Wednesday, but text messages were not affected. Dozens of users in China complain of a total ban on sending any type of messages on WhatsApp.
The ban comes as Chinese officials are preparing for a twice-a-decade leadership shuffle later this year, with various factions within the Communist party jockeying for control of key positions and president Xi Jinping likely to further consolidate power.
The company declined to comment.
China operates the worlds largest censorship system, known as the Great Firewall, blocking thousands of websites including popular platforms such as Facebook, Google, Instagram, YouTube and a host of foreign news outlets.
Xi, who came to power five years ago, has pushed for tighter government controls on what information Chinese citizens inside the country can access in the name of cyber sovereignty. Recent months have seen Beijing restrict live streaming video apps, online video content, celebrity news and VPNs.
In China, WhatsApp pales in popularity compared with homegrown messaging service WeChat, which boasts more than 900m users. But the American app is increasingly being used by Chinese concerned about privacy or those communicating with friends or business contacts abroad.
While WhatsApp encrypts all messages, WeChat conversations are routinely monitored.
It would not be surprising to find that everything on WhatsApp gets blocked, forcing users in China to use unencrypted, monitored and censored services like WeChat, a Chinese censorship researcher known only by the pseudonym Charlie Smith, told the Associated Press.
Before this weeks ban, WhatsApp was the only service owned by Facebook still accessible within China. The popular social network has been blocked since ethnic riots in Chinas far west in 2009 and Instagram was banned during pro-democracy protests in Hong Kong in 2014.
Mark Zuckerberg, the Facebook boss, has made a high-profile push to get the companys services unblocked, showering praise on Xi and other Chinese officials, but has little to show for his efforts so far.
Chinese authorities previously blocked messaging app Telegram after it became popular with the countrys human right lawyers.
The death of jailed Nobel peace prize laureate Liu Xiaobo last week also sent censors into overdrive, as they scrambled to block any commemorations on social media, even reaching into private messages on WeChat to block content.
Chinese censors were able to block messages and images in real time sent in private one-on-one chats in WeChat, according to a report by the University of Torontos Citizen Lab.
Concerned that martyrdom around Liu may spur similar collective action, as well as being concerned about saving face, the knee jerk reaction of Chinas authorities is to quash all public discussion of Liu, which in todays world translates into censorship on social media, Ronald Deibert, director of Citizen Lab, wrote in a blog post.
China plans to block unauthorized virtual private networks, or VPNs, a common tool to evade censorship, starting in February 2018 and several domestic providers have already been forced to shut down.