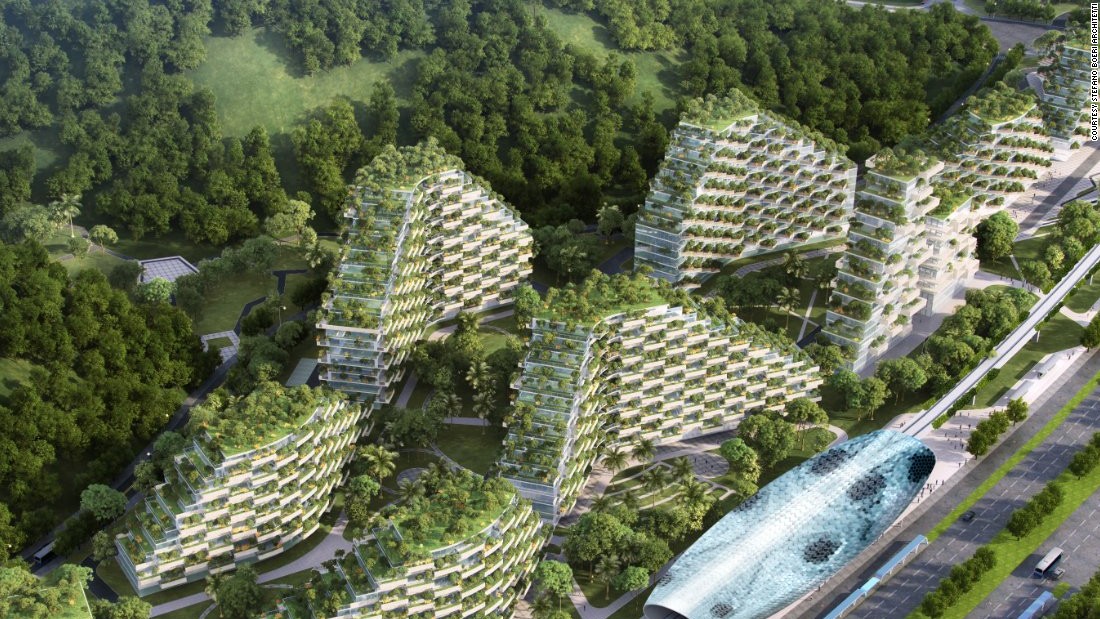 (CNN)China is no stranger to contemporary architecture that boggles the mind or appears to side-step common sense, from an LED-lit horseshoe in Huzhou to a glowing teapot in Wuxi. But in 2016, China's State Council released guidelines forbidding the construction of "bizarre" and "odd-shaped" buildings lacking character or cultural heritage, shifting their focus to the "economic, green and beautiful."
"(This is) the first experiment of the urban environment that's really trying to find a balance with nature," firm principal Stefano Boeri said on the phone from Milan.
The plant life is expected to absorb almost 10,000 tons of carbon dioxide and 57 tons of pollutants per year, and produce 900 tons of oxygen a year, while also decreasing the air temperature and providing a new habitat for displaced wildlife. Solar panels on the roofs will collect renewable energy to power the buildings, while geothermal energy will power air-conditioning, adding to the project's green appeal.
Underneath the trees, the building's curvilinear shape will channel what Boeri calls the "poetics of architecture" to become "a place where nature is flowing."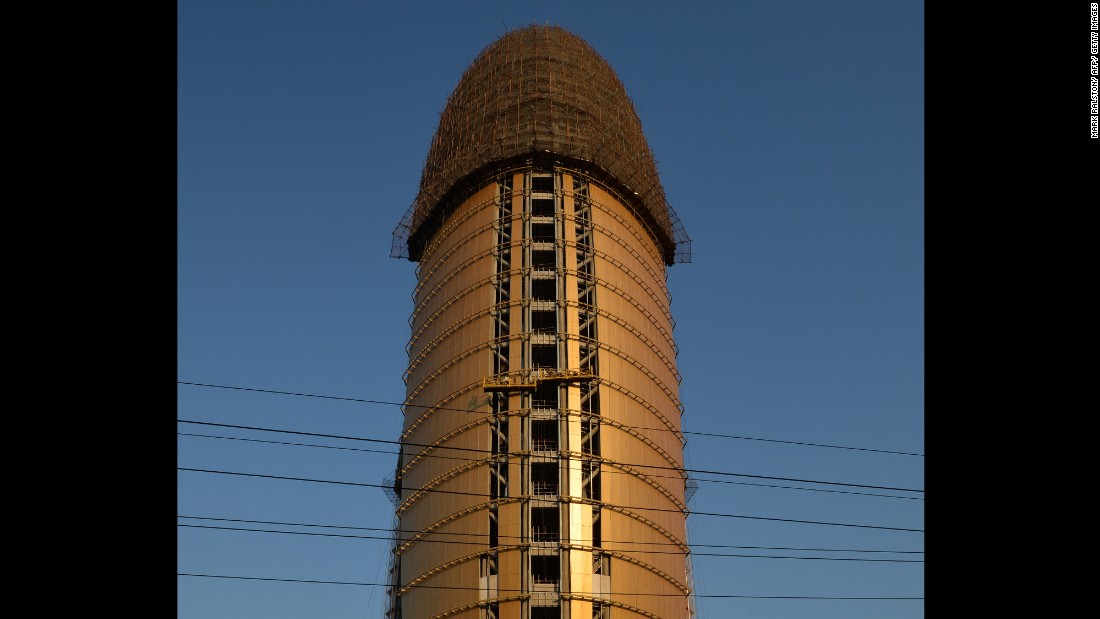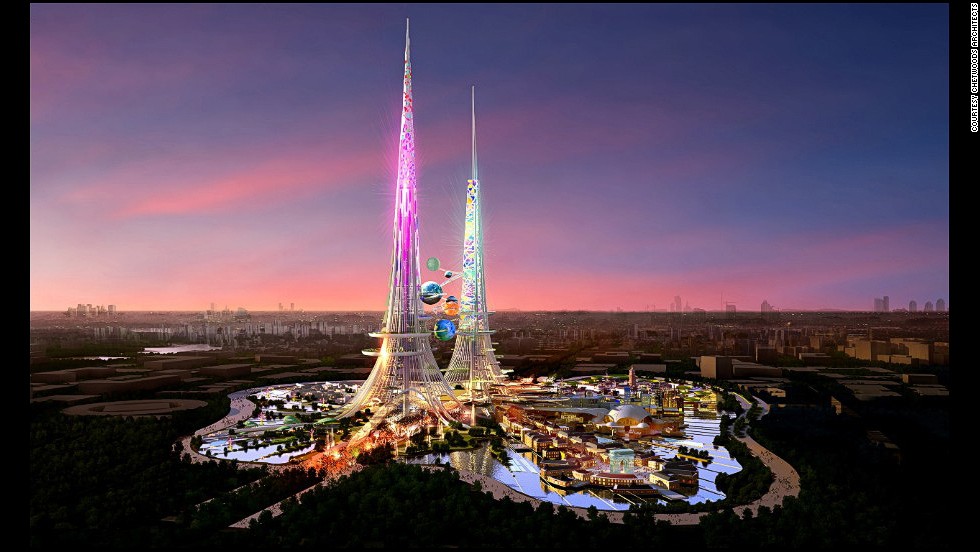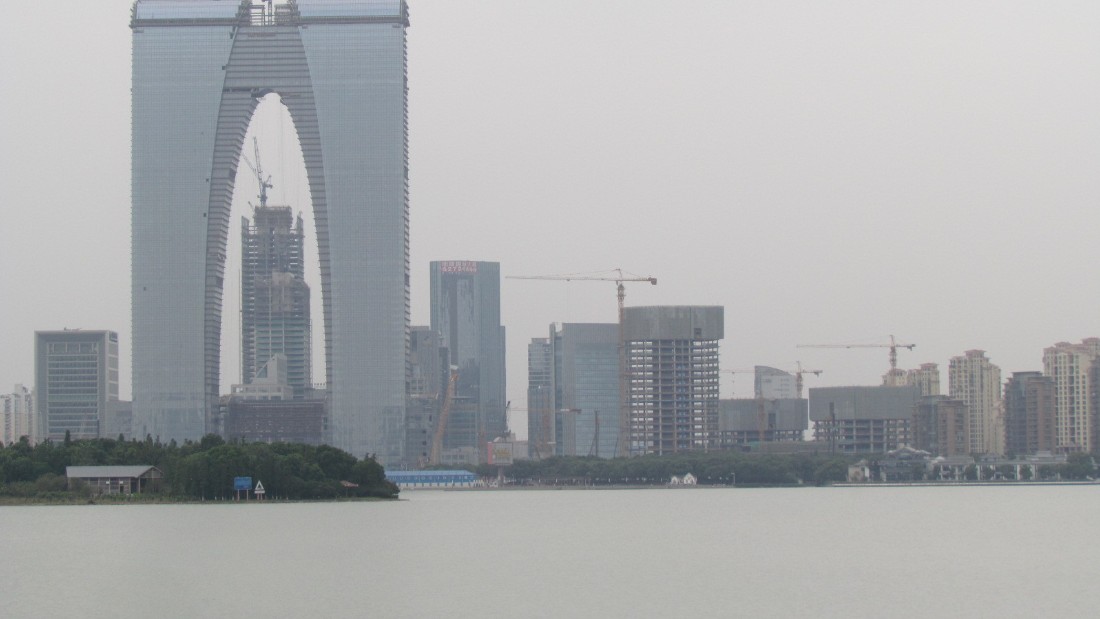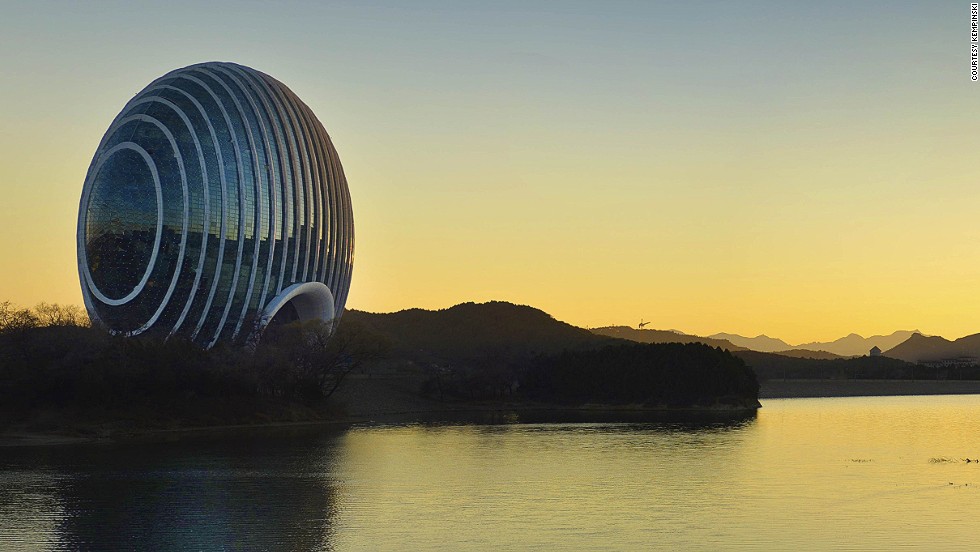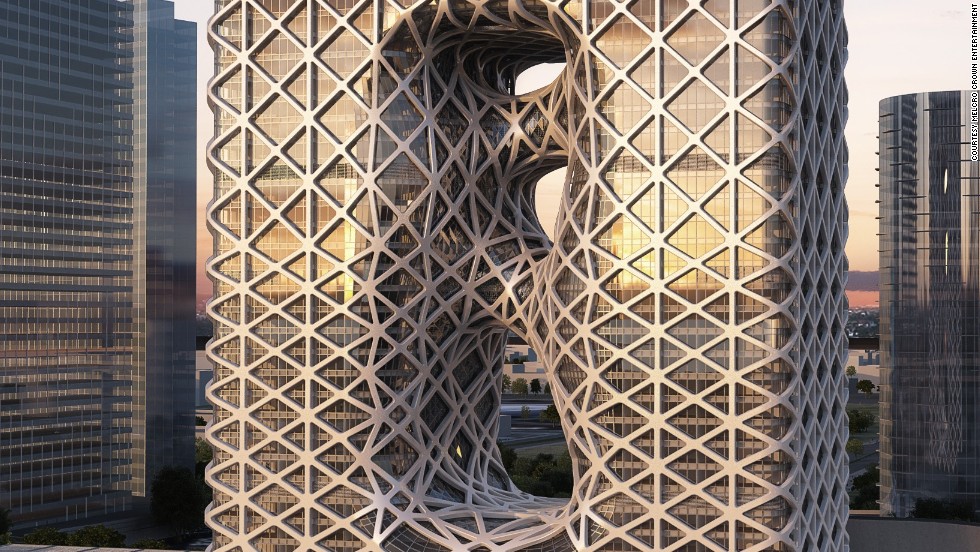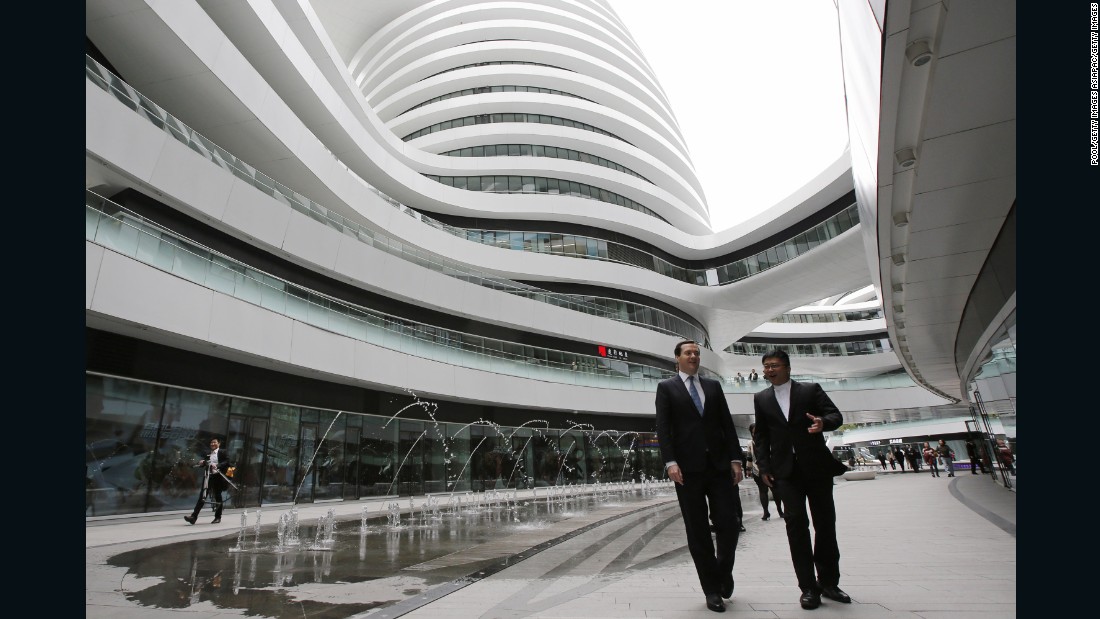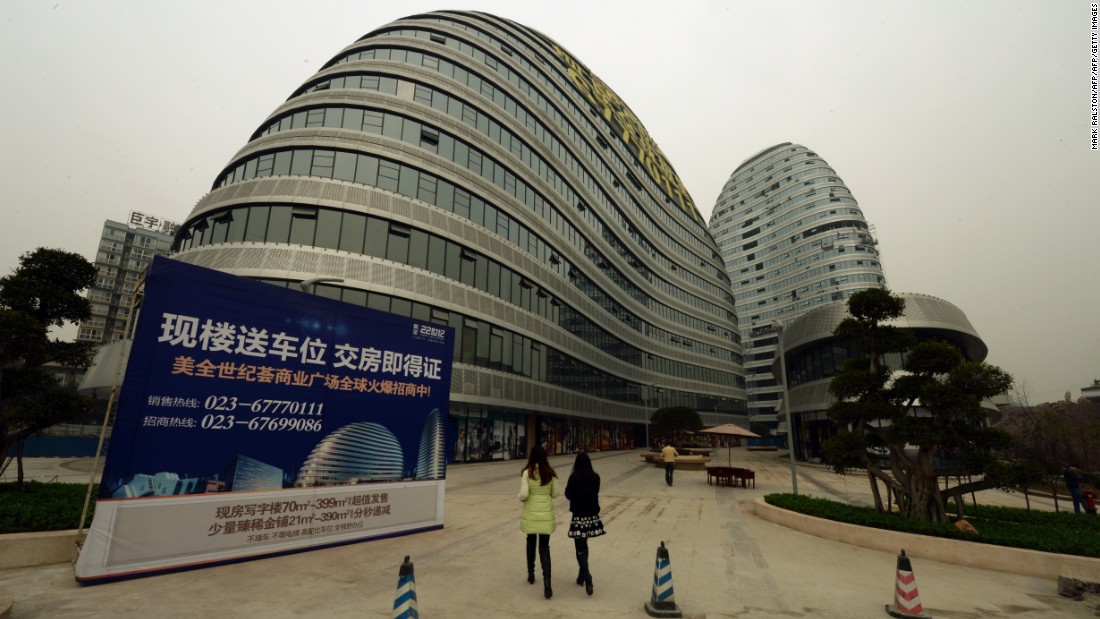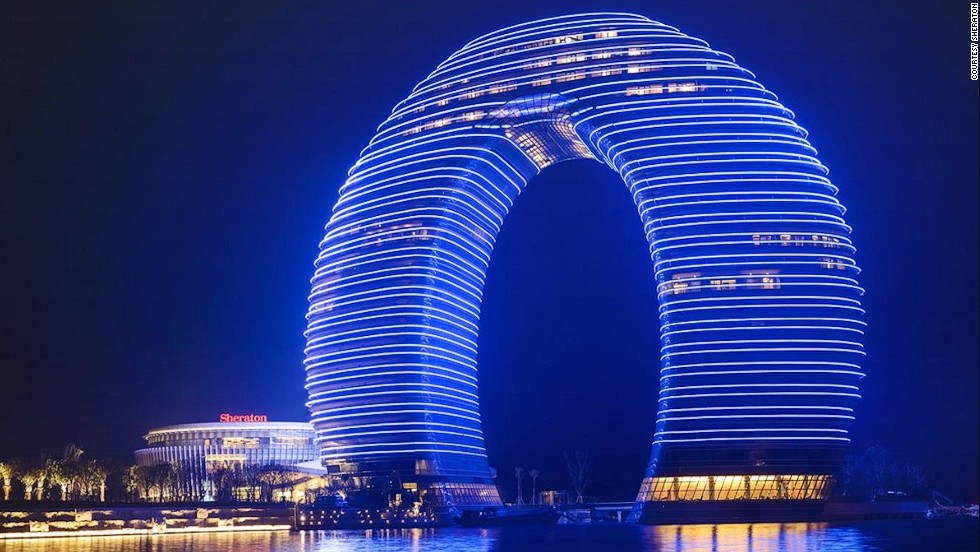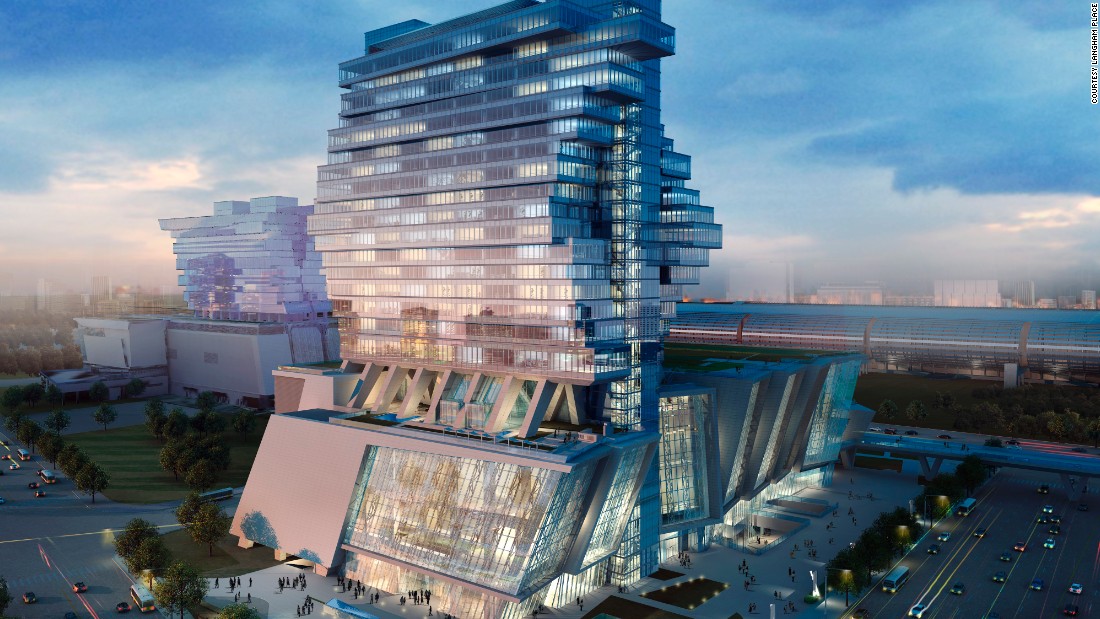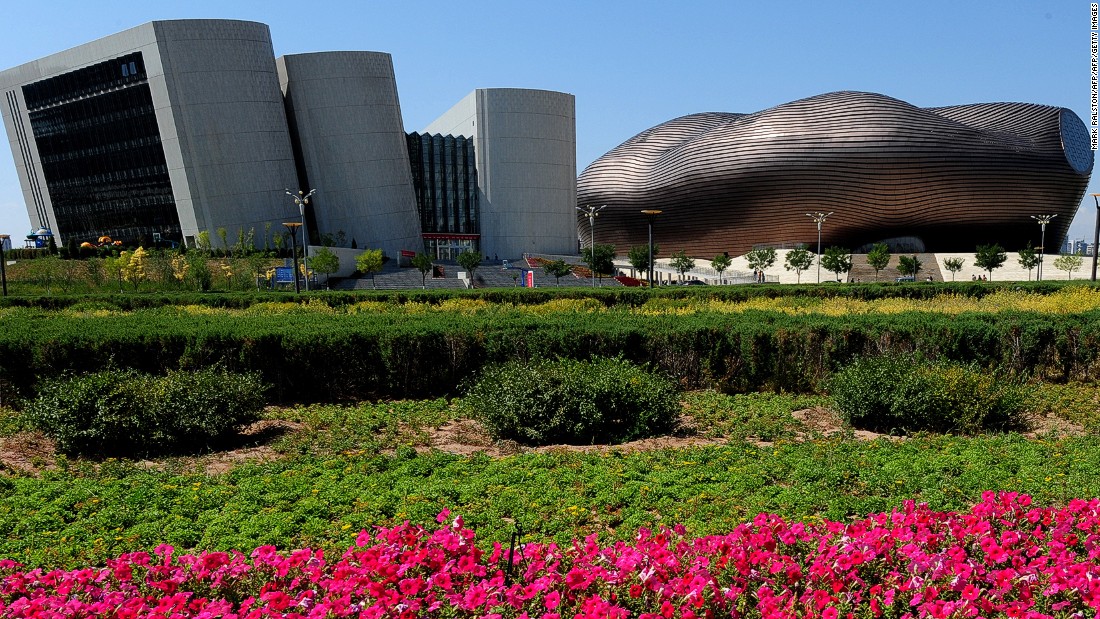 "We've seen what's happening (in terms of pollution) in Beijing and Shanghai, but at the same time, China has to create to cities" to accommodate the population, he said. Indeed, the Chinese government announced last year that it planned to move
two million people
from remote villages into cities by 2020 in an attempt to alleviate rural poverty, and as a show of modernization.
But while the Liuzhou Municipality Urban Planning Bureau has approved the plan, the project's completion is a long way off. Construction is set to begin in 2020, Boeri said there is still a lot of planning and research required before a projected completion date can be set. He remains, however, optimistic about the project, and confident in its aim.
"I really think that bringing forests into the city is a way to reduce climate change," he said.
Read more: http://www.cnn.com/2017/06/29/architecture/china-liuzhou-forest-city/index.html