Former NFL star Tim Tebow is slowly creeping his way up the minor league ladder despite an underwhelming batting average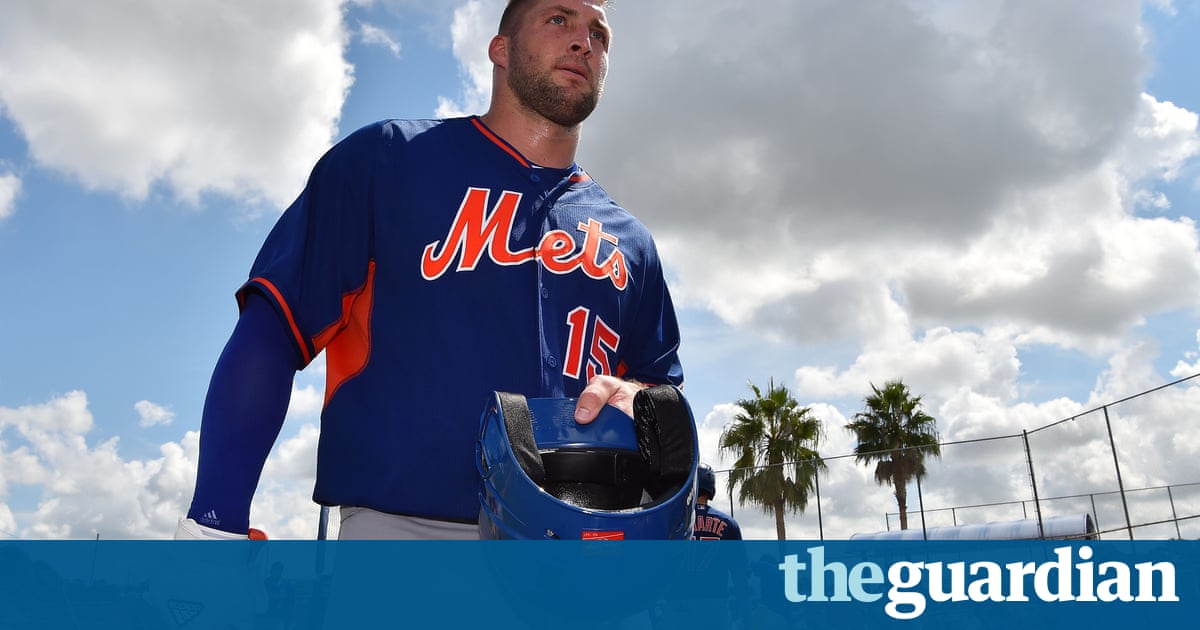 These are testing times for the New York Mets, with the team well off the pace in the National League East, star players injured and veteran players unsettled. And now Tim Tebow is creeping his way towards the major leagues.
The Heisman Trophy winner and former NFL star is still a long way from an MLB appearance but he has been promoted from the Low A Columbia Fireflies to the Advanced A St Lucie Mets. It is unlikely that Tebows move is due to his stunning play: the 29-year-old rookie batted .222 with three home runs and 23 RBIs for the Fireflies, stats that the Mets general manager, Sandy Alderson, admitted are underwhelming.
Its not like hes tearing up the league, but at the same time all of the indications are positive in terms of various things we look at chase rates and exit velocity, Alderson told ESPN. The bottom line is the average isnt there, but hes improving.
What Tebow does have, however, is drawing power. Games involving Tebow have been well attended and he has been known throughout his college, NFL and baseball career as nothing less than an excellent team-mate. If, as seems likely, the Mets are out of contention as the season draws to an end a call-up to the majors may not be entirely out of the question. While that would be great for the clubs attendance, it would do less for baseballs reputation.
Read more: https://www.theguardian.com/sport/2017/jun/25/tim-tebow-new-york-mets-promotion-baseball