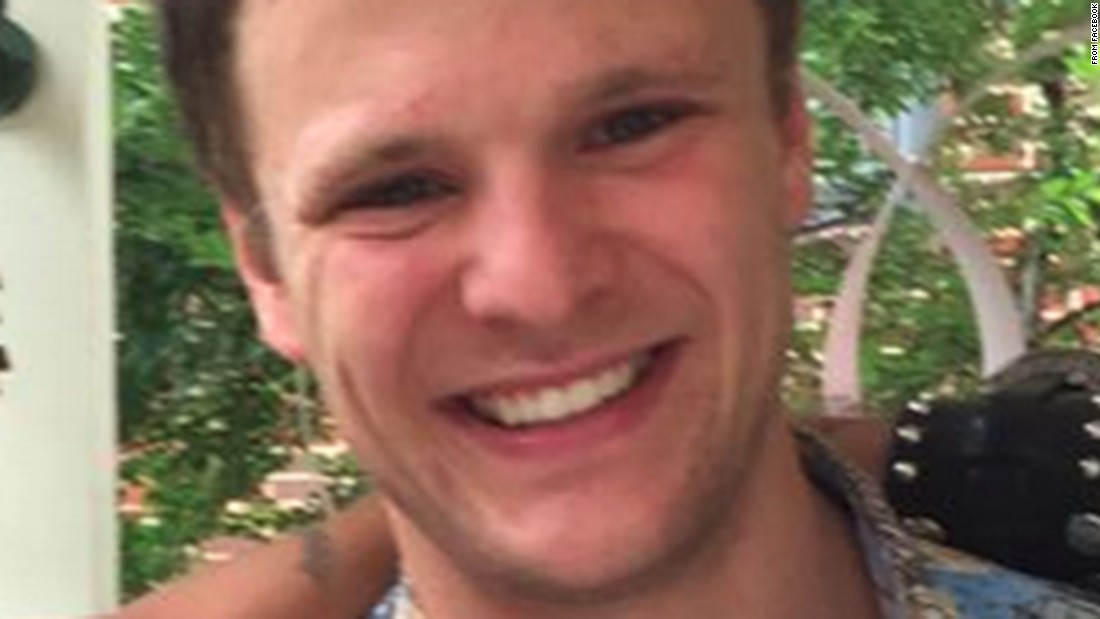 (CNN)What happened to Otto Warmbier while he was in North Korean custody is a mystery. And it's likely to remain that way. Following his death on Monday, Warmbier's parents Cindy and Fred asked the coroner not to perform an autopsy on their son.
"The family's objection to an autopsy was honored, and only an external examination was performed," the Hamilton County (Ohio)
Coroner's Office
said in a statement Tuesday.
"No conclusions about the cause and manner of Mr. Warmbier's death have been drawn at this time, as there are additional medical records and imaging to review and people to interview," the statement said.
Forensic experts say autopsies can reveal important information about how or why a person died; in this case, determining what events may have led up to Warmbier's arrival in the United States in a persistent vegetative state.
"I think it's a terrible mistake" not to perform an autopsy, said
Dr. Cyril Wecht
, a prominent forensic pathologist who was not involved in Warmbier's case. "If you have something that could be anything other than a natural death, you're obligated to do an autopsy."
As far as what put Warmbier in a coma in the first place, Wecht said it would be difficult to determine in someone who had been comatose for such a long time "because the brain continues to undergo decomposition."
The possibilities could have been any number of things, Wecht said, including strangulation, suffocation, medication or a botched suicide attempt. But "the basic cause, no matter what the mechanism, would have been …
hypoxia
," the medical term for insufficient oxygen reaching the brain.
What happened in North Korea?
Up until last week, one of the last times the world saw Warmbier, an American college student, was at a
news conference in North Korea
on February 29, 2016. Warmbier stood accused of a "hostile act": taking down a political poster in a hotel in Pyongyang. Through tears, the then-21-year-old begged for forgiveness but was ultimately
sentenced to 15 years of hard labor
during his one-hour trial on March 16, 2016.
"We have no certain or verifiable knowledge of the cause or circumstances of his neurological injury," Kanter said. "This pattern of injury, however, is usually seen as the result of
cardiopulmonary arrest
, where the blood supply to the brain is inadequate for a period of time, resulting in the death of brain tissue.
"He has spontaneous eye-opening and blinking," Kanter continued. "However, he shows no signs of understanding language, responding to verbal commands or awareness of his surroundings. He has not spoken. He has not engaged in any purposeful movements or behaviors."
Determining cause of death
The remaining 48 states and the District of Columbia have different criteria as to when an autopsy is mandatory. In Warmbier's home state of Ohio, an autopsy is required in five circumstances, including when a death is ruled a homicide, in cases where it is related to a public health threat, and when a "child death appears natural and occurs suddenly when in good health."
The Warmbier family has not said why they objected to an autopsy, but Wecht said some families cite religious reasons, overwhelming grief or a desire to more quickly move on.
"It's not that I'm insensitive or indifferent to family objections," Wecht said. "When I was coroner, for 20 years, of
Allegheny County
(Pennsylvania), if I could bend, I bent. Other times, you cannot bend. This is a case of unknown etiology, and the only way to ascertain what may have gone wrong would be to do an autopsy."
Despite the tragic circumstances, CNN Chief Medical Correspondent
Dr. Sanjay Gupta
said the case was very interesting from a medical perspective.
"For 15 months or so, (Warmbier) had a devastating neurological injury but was kept alive," said Gupta, who is also a member of the
American College of Forensic Examiners
and a practicing neurosurgeon. "One of a few things likely happened here — and we may never know, especially if there's no autopsy.
"One thing to keep in mind is that he did just have a long flight from North Korea to the US," he said. "Even healthy people can develop
deep-vein thrombosis
, or DVT. With someone who is not moving, the risk is even greater. The risk of a blood clot in the lungs is also a possibility, especially given how sudden this was."
Gupta, who has not reviewed Warmbier's medical records, said Warmbier could have been given a new medication or have had an old medication withheld.
For example, "he could have been treated for a body-wide infection such as
sepsis
, which is not uncommon in someone who is bedridden," Gupta said. "The family could have decided to stop giving him antibiotics, then sepsis may have led to his death."
Given Warmbier's prognosis last week, "this would not have been unreasonable," Gupta said.
Warmbier also may have been given new medications for comfort care in the US that he didn't receive while in North Korea, which could have led to his death, Gupta said.
Wecht said he was surprised the family didn't want to make one last attempt at determining what happened to their son while he was a prisoner of what President Donald Trump has called a "
brutal regime
."
Otto Warmbier will be laid to rest Thursday after a funeral service at his high school in Wyoming, Ohio.
Read more: http://www.cnn.com/2017/06/21/health/otto-warmbier-autopsy/index.html