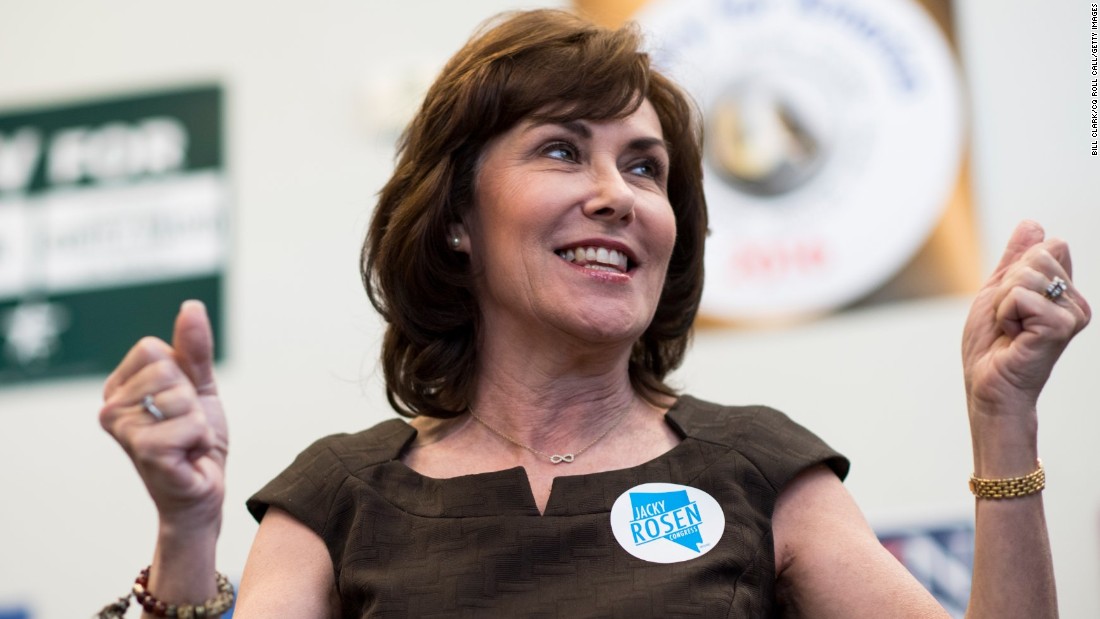 Washington (CNN)Democratic Rep. Jacky Rosen is expected to run for Senate in Nevada, challenging incumbent Republican Sen. Dean Heller, according to sources.
Heller is facing a difficult re-election race in 2018, after Democratic presidential nominee Hillary Clinton defeated then-candidate Donald Trump in the state by 2 percentage points in the 2016 election.
According to a source, Danny Kazin, the former western political director at the Democratic Congressional Campaign Committee, is expected to run Rosen's campaign.
The National Republican Senatorial Committee quickly criticized Rosen's announcement and name-checked senior Democratic Nevada Sen. Harry Reid, a favorite Republican punching bag.
"With today's news, Jacky Rosen confirmed to Nevadans the only reason she's in elected office is to serve her own ambitions," said NRSC Spokesman Michael McAdams. "Rosen's radical liberal stances might please her puppet-master Harry Reid, but they will leave Nevadans worse off."
Read more: http://www.cnn.com/2017/06/19/politics/rosen-candidacy/index.html