Kansas City drafted two hall of famers in the 1979 MLB draft. They just happened to excel in a different sport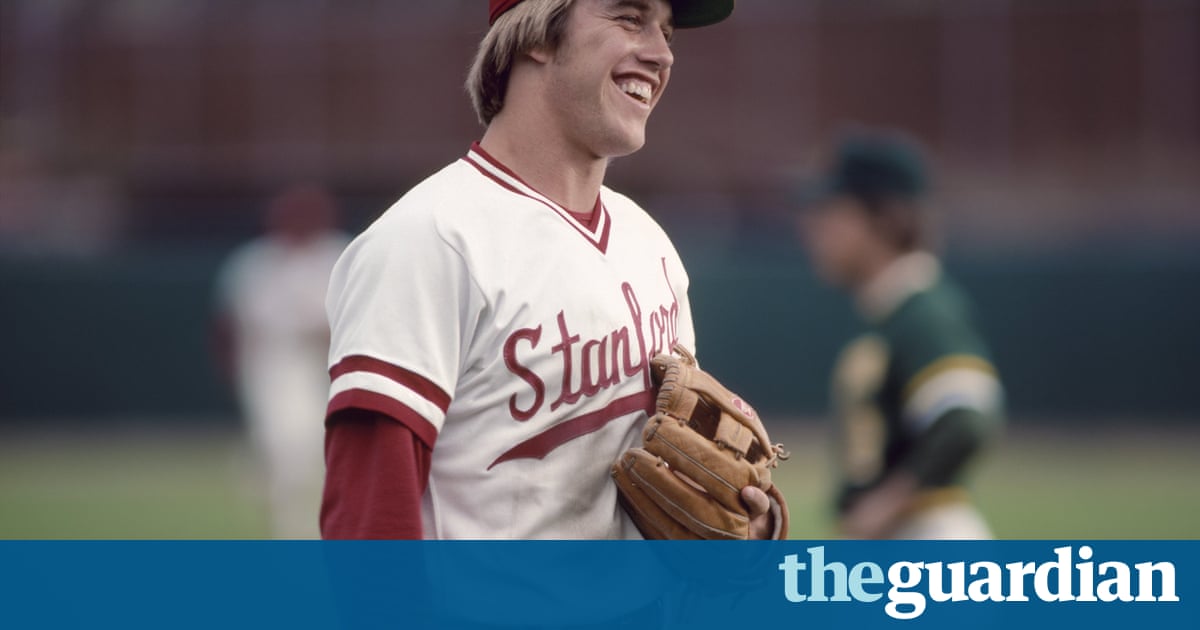 The 1979 Major League Baseball Draft was not particularly prosperous for the Kansas City Royals. They did not find their next great shortstop or big first baseman. Their top choice was a pitcher named Atlee Hammaker whose best years were as a San Francisco Giant. Most of their other picks were young men who would never breathe the air of a big league clubhouse.
And then there were those two Hall of Fame quarterbacks.
John Elway and Dan Marino.
At the time both were teenagers in their last days of high school Elway in Los Angeles and Marino in Pittsburgh already committed to college football careers that would ultimately build their fame. Since both Elway (Stanford) and Marino (University of Pittsburgh) had yet to play a college football game, their NFL futures were hardly certain. The Royals, who picked Marino in the fourth round and Elway in the 19th, were offering professional contracts and a path to the major leagues. What if they had gone for the money? Imagine how different the NFL would have been in the 1980s and 1990s if the men who sit fifth and sixth on the leagues alltime passing yards list had chosen baseball over football?
Could the Denver Broncos still have won three Super Bowls without Elway as their quarterback and later the teams executive vice-president? Might the Miami Dolphins have remained one of the leagues most glamorous franchises if Marino had given up on football at 19?
John Schuerholz, who was then the Royals scouting director, thought he had a chance to lure both players to baseball, especially Marino, who he envisioned as a big league third baseman. In a phone conversation last week he told the Guardian the teams use of a fourth-round pick on Marino, listed on draft records as a pitcher, shows how well we thought of him. Even though Marino had already committed to being Pitts quarterback for four years, Shuerholz thought he might have a better future in baseball.
Ill tell you this that I havent told anyone in an interview before, Schuerholz said. After we drafted [Marino] I spoke to his dad several times. In those days if you signed a professional baseball contract you couldnt play another sport. Mr Marino, rightly as a concerned dad, said: He loves baseball but if he signs with you that will cost him his scholarship. I told him: Mr Marino, I will gladly reimburse the amount if you tell me what it is. We were willing to work with him to let him go to college.
Im sure Dan was telling him Dad I can play in the major leagues, Schuerholz continued. They talked about it as a family and ultimately decided they were more comfortable with Dan following a football path.
Over the phone, Schuerholz paused: I cant debate those two made a bad decision.
Hardly. Marino played 17 years in the NFL, went to the playoffs 10 times, played in a Super Bowl and threw for 61,361 yards. Had he signed with the Royals as a third baseman he would have been stuck in Kansas Citys system behind the teams own Hall of Famer, George Brett.
But Marino did have baseball talent. According to the Pittsburgh Post-Gazette, he went 23-0 as a pitcher at Pittsburghs Central Catholic High School and hit better than .500 as a shortstop. The schools baseball coach, Joe Emanuele told the Post-Gazette that Marino would have been a first-round choice in baseball if he hadnt already committed to play football at Pitt. I figured if he went baseball in one-and-a-half or two years he would be playing in the major leagues. He was so fast and had such a good arm, the Royals wanted him to play center field, Emanuele told the paper.
Elway was an excellent baseball player at Granada Hills. A United Press International story from 1979 said many scouts thought it was his best sport, which, given Elways football career, is amazing. Before they drafted him, the Royals brought Elway to Anaheim to work out before a game against the then California Angels, taking grounders and inserting him in a batting practice group with Brett and Royals team-mate Jamie Quirk, who watched as Elway hit several booming home runs.
They said: talk this guy into playing baseball, Brett said years later. We didnt do a very good job, thank God, because he probably would have taken my job.
Eventually, in 1981 the New York Yankees drafted Elway in the second round and he actually played the summer between his junior and senior years of college for the Yankees Class A team in Oneonta, New York where he hit .318 with four home runs, 25 RBI and 13 stolen bases in just 41 games. His eight outfield assists are a testament to the power of his right arm. At the end of summer he headed back to Stanford where he finished second for the Heisman Trophy and became the first overall pick in the 1983 NFL Draft, ending his baseball career. Marino, who did not respond to an interview request, was selected 27 picks later by the Dolphins.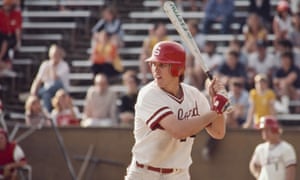 Read more: https://www.theguardian.com/sport/blog/2017/jun/13/john-elway-dan-marino-1979-mlb-draft-kansas-city-royals