The Seattle Seahawks defensive end said most people know why Colin Kaepernick is still unsigned this late in the off-season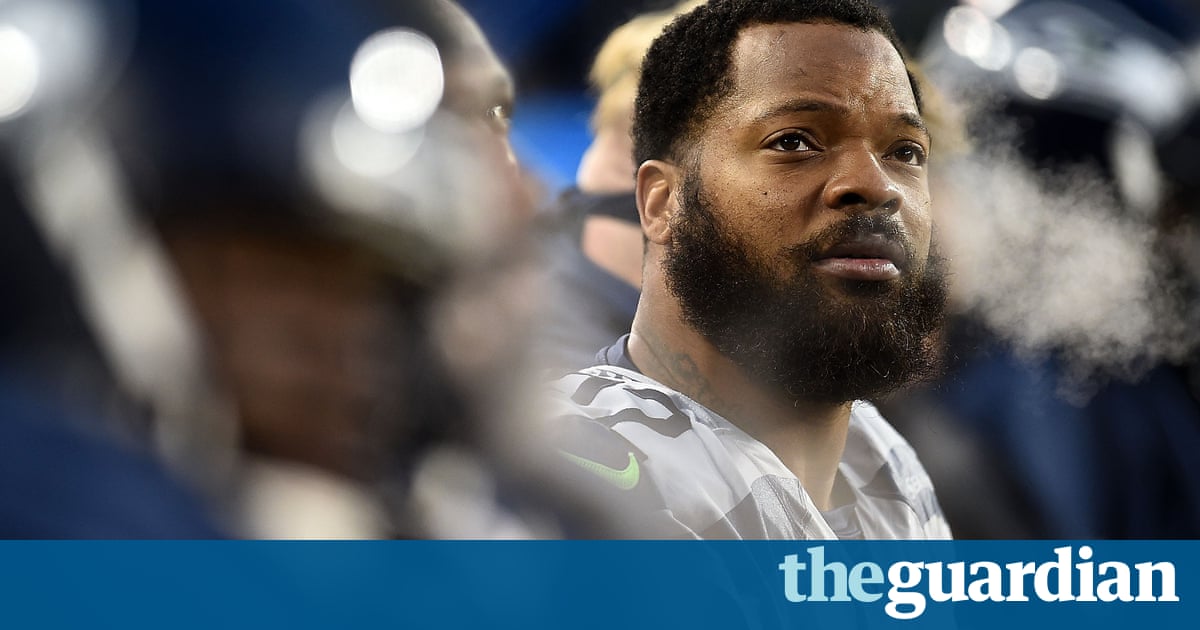 Seattle Seahawks defensive end Michael Bennett said most people know why Colin Kaepernick is still unsigned this late in the off-season, suggesting the free-agent quarterback has been excluded from the NFL due to his views on race and politics.
I think the league is built on middle America, and most of the middle of America is predominantly a white crowd, Bennett said on Wednesday. Thats just the truth of it. I think race is not something that the NFL wants to be a part of or get behind. But the league is predominantly African-American.
So the issue that hes dealing with is what were all dealing with. We all come from the inner city or weve been a part of communities where we felt like weve been judged because of the color of our skin or who we like or if a woman any issue to deal with. Weve all been dealing with it with someone in our family.
Bennetts Seahawks were the lone NFL team who brought in Kaepernick for a workout as one of several candidates in their search for a back-up for incumbent starter Russell Wilson, a job that ultimately went to journeyman Austin Davis.
Obviously, theres the elephant in the room why Kaepernick isnt signed, and most people know why, Bennett said. Ive said this several times, and Im not afraid to say it: I think race and politics in sports is something people dont want to hear about, nor do people want to be a part of.
Seattle coach Pete Carroll said his decision to pass on signing Kaepernick had to do with the quarterbacks belief that hes still worthy of a starting position.
If [Carroll] feels that this is not the right situation because we have a starting quarterback, then thats his choice, Bennett said. I think hes able to have that choice because hes shown that hes of a winning pedigree. He wants to make sure he doesnt have that competition behind his quarterback. I think its justifiable.
Kaepernick completed 59.2% of his passes, averaged 6.8 yards per attempt and threw 16 touchdowns with four interceptions in 12 games for the 49ers last season. But his refusal to stand for the national anthem in protest of police brutality and racial injustice became a far bigger story than his on-field performance. He has said he will stand for the anthem next year since his objective for the protest, to start a nationwide debate, has largely been achieved.
Bennett also revealed on Wednesday that he has been writing a book, titled Things That Make White People Uncomfortable. I think the title is just a title to start a conversation so people want to read it, Bennett said. The book Im focusing on is issues that I see that are important in America, and they are my views and opinion.
Read more: https://www.theguardian.com/sport/2017/jun/15/michael-bennett-colin-kaepernick-nfl-blacklist-racism