In Roger Michells highly enjoyable thriller based on the Daphne du Maurier novel a mean and manipulative widow exploits her feline sexuality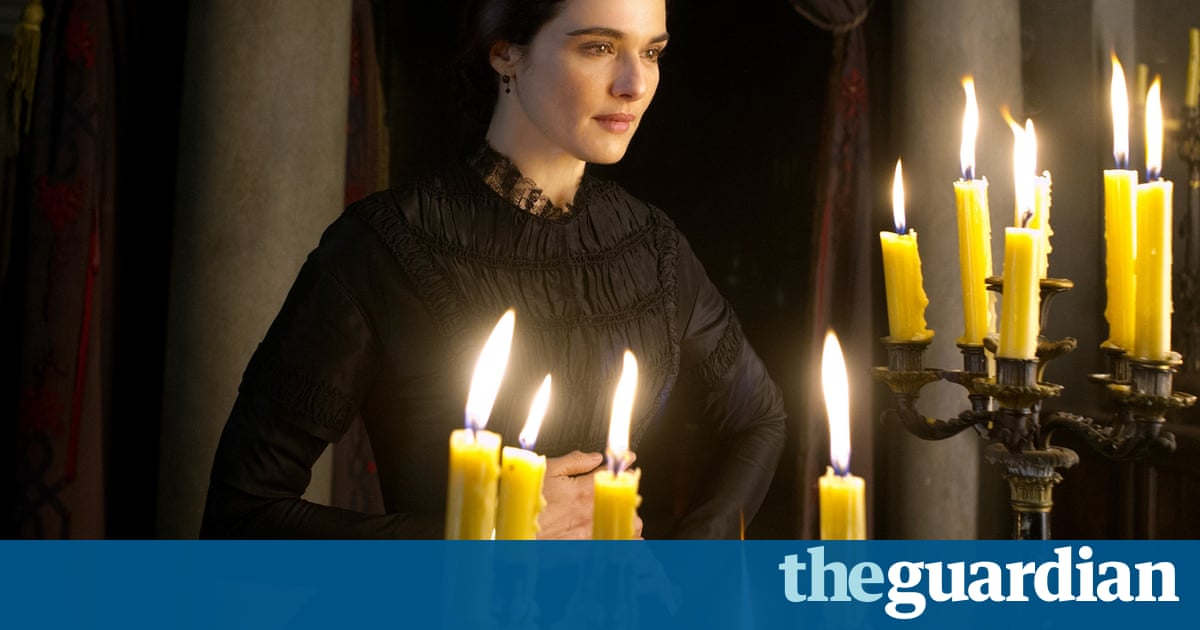 My Cousin Rachel is a highly enjoyable mystery thriller of the sort that modern communication and the internet have made impossible to set in the present day. Based on the 1951 novel by Daphne du Maurier, and adapted and directed by Roger Michell, it is a fantastically preposterous psychological drama featuring a lush score from Rael Jones and a tremendous lead performance from Rachel Weisz who is mean, minxy and manipulative. Her sheer charisma persuades you to overlook one or two plot glitches. I can only describe this film as the roistering missing link between The Talented Mr Ripley and Far from the Madding Crowd.
Sam Claflin plays Philip, a moody young man of means in the 19th century, always grumping about the place with his dogs and his horses, pretty short-tempered with the Hardyesque gallery of estate workers. He is, moreover, disagreeable about women, whom he regards as an alien race, despite the fact that the lovely young Louise (Holliday Grainger), daughter of family lawyer Mr Kendall (Iain Glen), is plainly in love with him.
Philip lives in the rambling Cornwall estate in which he was brought up as an orphan by his adored older relative Ambrose (also played, in flashback, by Claflin). But Philip is now de facto master of this huge and neglected house since Ambrose died, having ironically gone abroad to Italy for his health and there fallen in love with and married a woman he once described in ecstatic letters home as his cousin Rachel, and by that token Philips cousin, too. But later missives show him to be afraid of this Rachel who had apparently become sinister and grasping. His death was put down to a brain tumour, though Philip suspects something else.
Rachel causes uproar by showing up in Cornwall on a visit, in full mourning black. Due to some legal technicality, she actually has no claim on the estate yet. But with her bewitching beauty and feline sexuality, combined with a seductive air of tragedy, it looks as if Rachel has secret plans. She is about to eat poor goggle-eyed Philip for breakfast.
There is an obvious resemblance between My Cousin Rachel and Rebecca Du Mauriers earlier novel from 1938, famously filmed by Alfred Hitchcock. The deliciously scheming, commandingly sure of herself Rachel has something of the secretive housekeeper Mrs Danvers and the worldly Max de Winter. Weirdly, Claflins innocent Philip is rather more like the mousily sacrificial second wife in Rebecca, played by Joan Fontaine. When My Cousin Rachel was filmed for the first time in 1952, she was portrayed by Fontaines rather more assertive sister, Olivia de Havilland, playing opposite Richard Burton.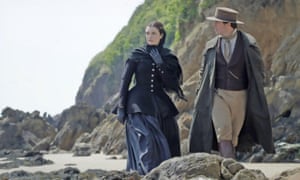 Read more: https://www.theguardian.com/film/2017/jun/08/my-cousin-rachel-review-rachel-weisz-roger-michell-daphne-du-maurier