Seven companies including USAA and Cars.com pull advertising from show after Hannity pursued disproven theory about the death of DNC staffer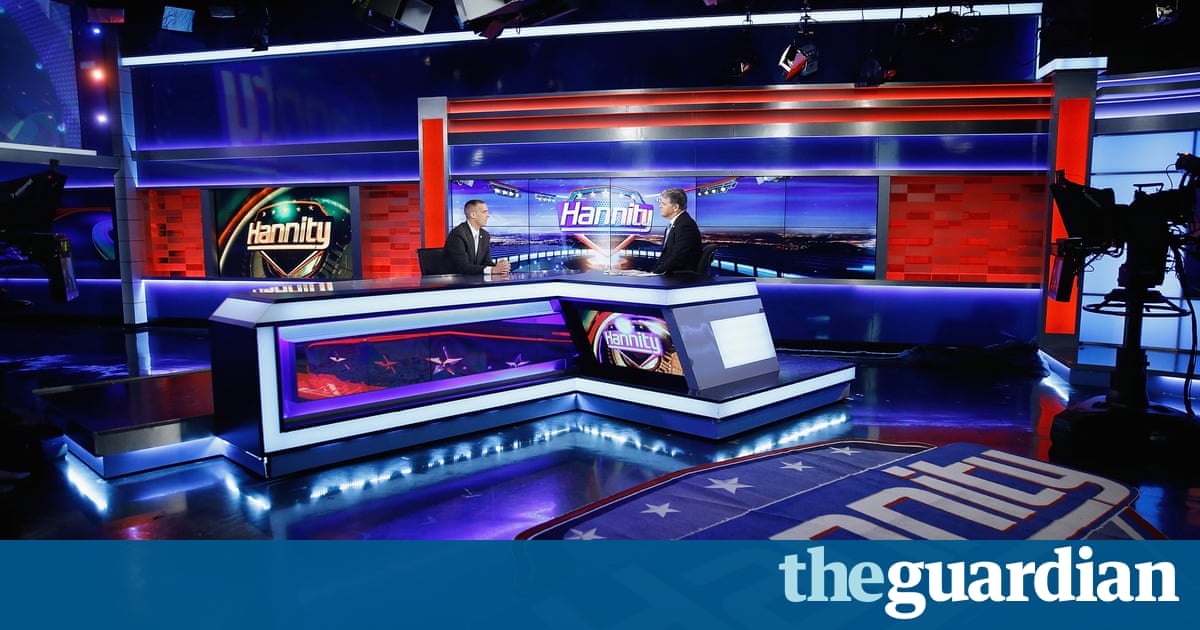 Seven companies have stopped advertising on Sean Hannitys Fox News show after he continued to promote a conspiracy theory about the death of Democratic National Committee staffer Seth Rich.
USAA, an insurance company which caters specifically to veterans, automobile listing website Cars.com and mattress companies Casper and Leesa Sleep all dropped Hannity on Thursday, Buzzfeed reported.
Hannity, who is currently absent on what Fox News said was a planned vacation, has been heavily criticized for pursuing a disproven theory that Seth Rich, who was shot dead in Washington DC last July, had provided DNC emails to WikiLeaks.
Conspiracy theorists have suggested Rich was killed as a result. Fox News retracted an article on Rich on Tuesday, saying the piece was not initially subjected to the high degree of editorial scrutiny we require for all our reporting.
Cars.com told Buzzfeed it does not have the ability to influence content at the time we make our advertising purchase. In this case, weve been watching closely and have recently made the decision to pull our advertising from Hannity.
USAA sent more than 30 tweets on Wednesday responding to complaints over its Hannity advertising.
We are no longer advertising in relation to Hannity. Thank you! one reply said. In a series of other messages USAA said advertising on opinion shows is not in accordance with our policy and weve since corrected it.
Bill OReilly left Fox News in April after allegations of sexual harassment against him led to 50 different companies to pull advertising from his show. Fox News did not respond to questions earlier this week about Hannitys future.
Spinning studio company Peloton, security company Ring and Crowne Plaza Hotels have also stopped advertising on Hannitys Fox News show. In a statement to Buzzfeed Crowne Plaza Hotels said its policy was not to advertise on Fox News, Hannity or any political commentary show.
Unfortunately, our expectation to adhere to this list was not met by a third-party agency. Since we learned of the airings, we addressed the issue immediately and terminated our relationship with the agency. We have no plans to advertise on Fox News for the foreseeable future, Crowne Plaza Hotels said.
Hannity has accused Media Matters, a not-for-profit organization that monitors rightwing publications, of trying to get him fired. Media Matters published a list of Hannitys advertisers on Tuesday, although the organizations president, Angelo Carusone, told the Guardian it had not launched a campaign against the Fox News host.
It says a lot about how he perceives himself, Carusone said of Hannitys angry reaction to Media Matters publishing the list. He understands that theres an embarrassment in being associated with him. If somebody posted a list of my friends, Im not going to be embarrassed, and neither would they. And its the same thing here.
He continued: If someone posts a list of your associations, and your immediate response is, Thats going to embarrass and humiliate them, youre attacking them, its because he recognizes that he himself has become toxic.
Read more: https://www.theguardian.com/media/2017/may/26/sean-hannity-advertiser-boycott-fox-news-seth-rich