TNTs coverage of the Cavaliers v Celtics game became tense as the two pundits exchanged insults over their careers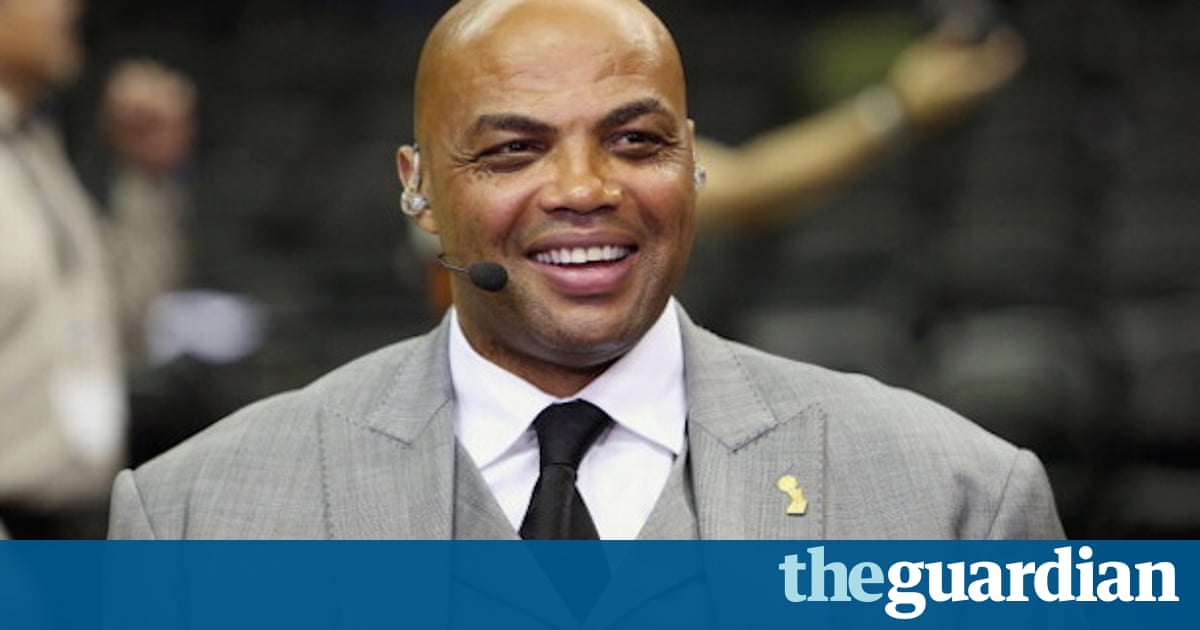 Charles Barkley and Shaquille ONeal are known for getting into light-hearted arguments during NBA on TNT but during coverage of Tuesday nights Cavaliers v Celtics game the atmosphere became tense as the two exchanged insults over their careers.
It started when ONeal, a four-time NBA champion, pointed out that Barkley had only reached one finals, despite a Hall of Fame career. Things didnt climb out of the schoolyard from there on in.
Chuck, you have no idea what were talking about because youve only been to the finals once, said ONeal.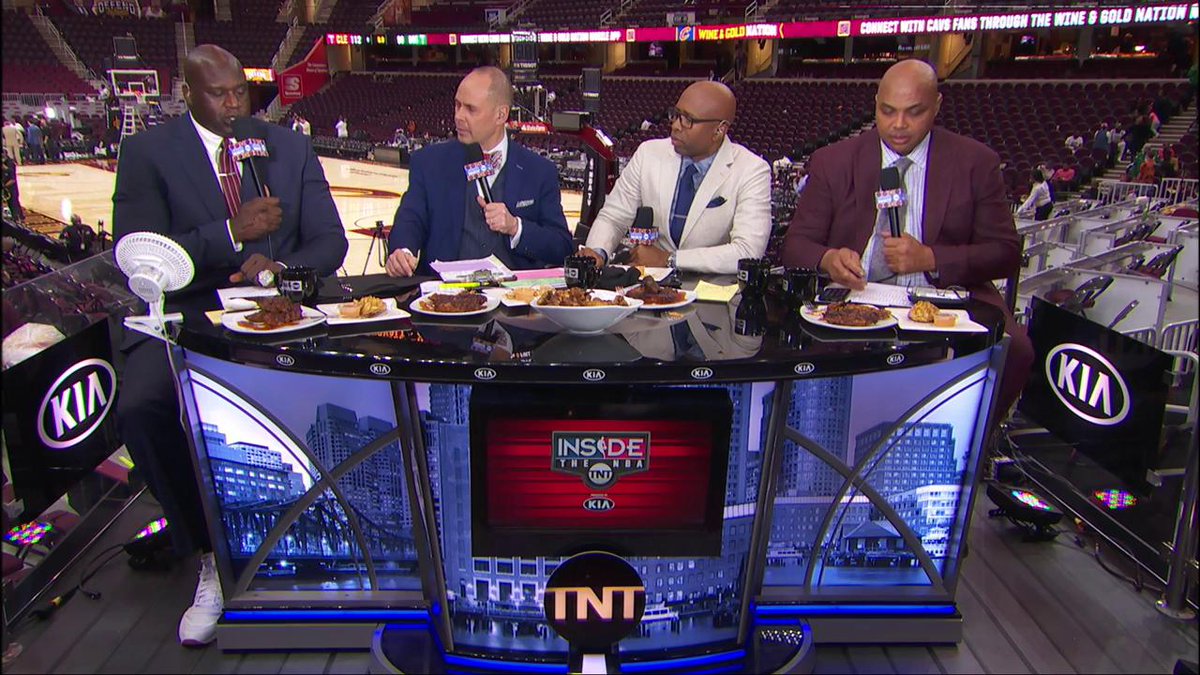 I wasnt riding on Dwyane Wades and Kobe [Bryant]s coattails, replied Barkley, noting two of ONeals most talented team-mates before reeling off a few more names for good measure. If I had been riding on Kobes coattails and Dwyane Wades and Alonzo Mournings too, I forgot about him … and Rick Fox.
While the exchange had started off light-hearted and both players smiled, the atmosphere grew tense perhaps as the rest of the panel, host Ernie Johnson and analyst Kenny Smith, contemplated getting crushed should the two very large men either side of them lunge at each other.
Johnson, in particular, was keen to calm the pair down: Why did that get so personal when were talking about Game 5?
Because Chuck keeps interrupting me, said ONeal. Dont interrupt me, Chuck, or Im gonna punch you right in your face, Im telling you.
The panel had been munching on chicken wings during the show and soon even these became potentially dangerous objects. If you hit me, were gonna be moving some furniture, said Barkley. Im gonna throw one of these chicken wings at your fat ass.
ONeal then held up his chicken wing with intent: You gonna do what?. That seemed to break the tension and the show carried on without any poultry-based injuries. ONeal, however, did get in one more shot: [Barkley] dont know nothing about that, he only went to the finals once, he mumbled.
Barkley, in particular, has been divisive as a pundit on TNT although he has won three Emmys for his work as an analyst. In January, he described LeBron James as inappropriate, whiny, all of the above after the NBA champion complained about the lack of depth at the Cavaliers. ESPN asked James about Barkleys comments and the question lit a fuse. Im not going to let him disrespect my legacy like that, James said. Im not the one who threw somebody through a window. I never spit on a kid. I never had unpaid debt in Las Vegas. I never said, Im not a role model. I never showed up to All-Star Weekend on Sunday because I was in Vegas all weekend partying.
All Ive done for my entire career is represent the NBA the right way. Fourteen years, never got in trouble. Respected the game. Print that.
The NBA playoffs continue on Thursday when the Cavaliers and Celtics meet in Game 6 of the Eastern Conference finals. The Cavs hold a 3-1 series lead.
Read more: https://www.theguardian.com/sport/2017/may/24/shaquille-o-neal-charles-barkley-argument-tnt-nba