LeBron James may be accused of many things but a lack of confidence in his own basketball skills is not usually one of them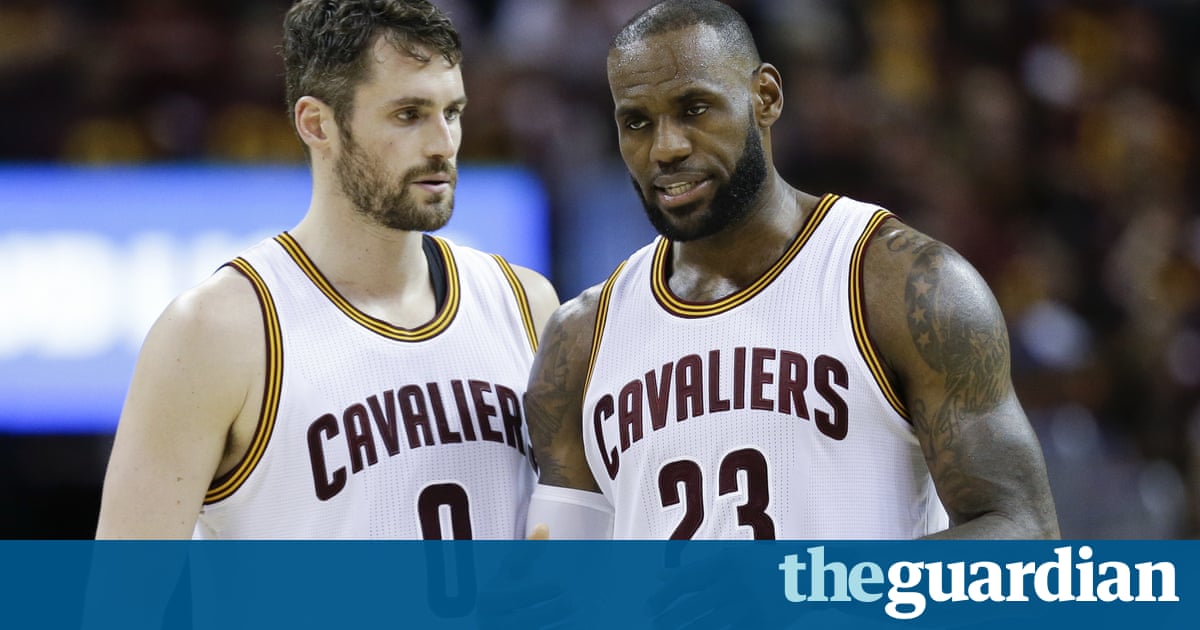 LeBron James may be accused of many things but a lack of confidence in his own powers is not usually one of them. However, thats what his team-mate JR Smith believes he needs after James scored just 11 points and gave away six turnovers during the Cleveland Cavaliers shock defeat to the Boston Celtics on Sunday night.
Jamess total was one of the lowest in his post-season career, and the first time in eight playoff games that he had failed to score 30 points. Hes got to be aggressive, get downhill, play like hes been playing, play confident, Smith said. Thats what I always think, when people of his stature or people like him, youve got to play confident the whole night and play aggressive. Its the Eastern Conference finals. Its not enough for him. For what he does, what he brings, its not enough. He knows that. We know that. Just expect him to be better in Game 4.
Cleveland still lead the Eastern Conference finals 2-1 and are expected to win the best-of-seven series, especially against a Celtics team who are without their best player, Isaiah Thomas. But Jamess performance on Sunday was unusually passive he took just three shots in the fourth quarter.
On Monday, James did not stay around for extra work on his game after practice, which was unusual. His coach, Tyronn Lue, insisted the All-Star was in good spirits however.
No blame. Were all to blame, Lue said. We lost. It happens. For a guy who played great for five straight months, hes got to have a bad game sooner or later. Hes human. He didnt shoot the ball well. It wasnt his ordinary game. But Kevin [Love] and Kyrie [Irving] had it going early and they played well, so it kind of got him out of rhythm a little bit in that first half. Thats no excuse. They played well, but weve just got to play better, be more physical.
The Celtics, meanwhile, are on a high after coming back from 21 points down to win Game 3 with 0.01 seconds left. Game 4 is on Tuesday in Cleveland but Sundays win means the Celtics will play at least one more game in their home arena this season. Game 5 is in Boston on Thursday.
Avery Bradley was the hero for the Celtics on Sunday after his three-pointer sealed the win. He said the absence of Thomas, who will miss the rest of the playoffs with a hip injury, may have helped inspire the team.
You obviously hear people saying that its all about how you respond, and we dont feel like people believed in us and counted us out, Bradley said. But that just put another chip on our shoulder, which I think is good. I hope we can continue to play with that chip on our shoulder and come out the same way next game.
Bradley said Thomas wasnt in Cleveland but they were keeping in touch. We called him on FaceTime, so he got to celebrate with us a little bit, Bradley said. We wish he was here with us, and we just want him to get better.
Read more: https://www.theguardian.com/sport/2017/may/22/lebron-james-cleveland-cavaliers-boston-celtics-nba