Repair crews conduct exploratory dig to find the cause of a sudden sinkhole outside the presidents Palm Beach resort, as the jokes began pouring in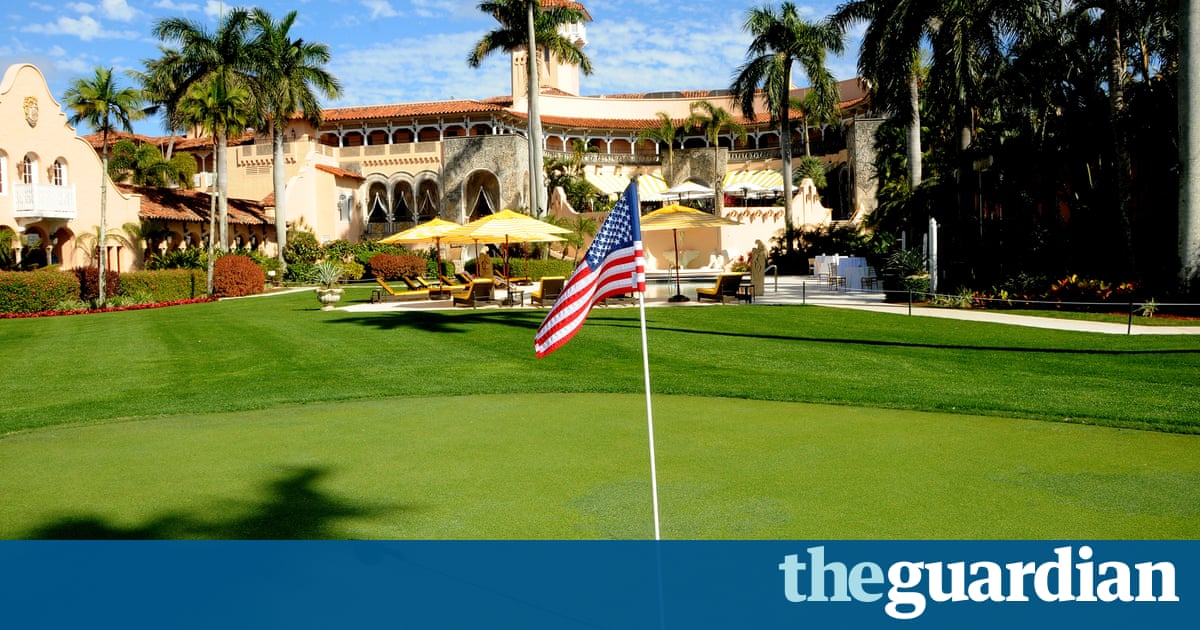 The latest crisis threatening to swallow Donald Trumps administration has surfaced at the US presidents Mar-a-Lago resort in Florida: a 4ft-wide sinkhole that has mysteriously opened up in the roadway outside.
Officials said repair crews were conducting an exploratory dig on Monday to find the cause of the hole that suddenly appeared in the road close to the southern entrance of Trumps private waterfront club in Palm Beach, which he has dubbed his winter White House.
While the initial threat to Mar-a-Lago appeared to have been contained, the hole was probably not going to get any bigger, according to Kathleen Walter, communications director for the city of West Palm Beach but the search for answers continued.
Im sure there are many theories, Walter said. Hopefully well know more in a little while.
Conspiracy theorists, however, looked certain to be disappointed. Construction crews recently finished work on a new water supply line under Southern Boulevard, running past Mar-a-Lago, and in a Monday morning traffic bulletin announcing lane closures, the town of Palm Beach said the sinkhole appeared to be in vicinity.
There was some construction there recently but we really dont know, Walter said. The crews will make any necessary repairs.
Social media users, meanwhile, were quick to mock the announcement of the discovery. One tweet said it was a beautiful sinkhole. The best sinkhole … while others questioned whether the swamp was finally draining.
Despite a flurry of weekend visits to Mar-a-Lago in the early stages of his presidency, including hosting the Chinese premier, Xi Jinping, and the Japanese prime minister, Shinzo Abe, Trump has not been there since April, and traffic restrictions ordered by the secret service were lifted earlier this month.
The sinkhole is the second time that Mar-a-Lago has attracted attention in as many months. In April, Floridas restaurant inspectors cited the resorts kitchens for a number of serious food safety violations.
Read more: https://www.theguardian.com/world/2017/may/22/donald-trump-mar-a-lago-sinkhole