Bibiana Steinhauss appointment as a top-flight referee has been likened to Angela Merkel becoming chancellor in 2005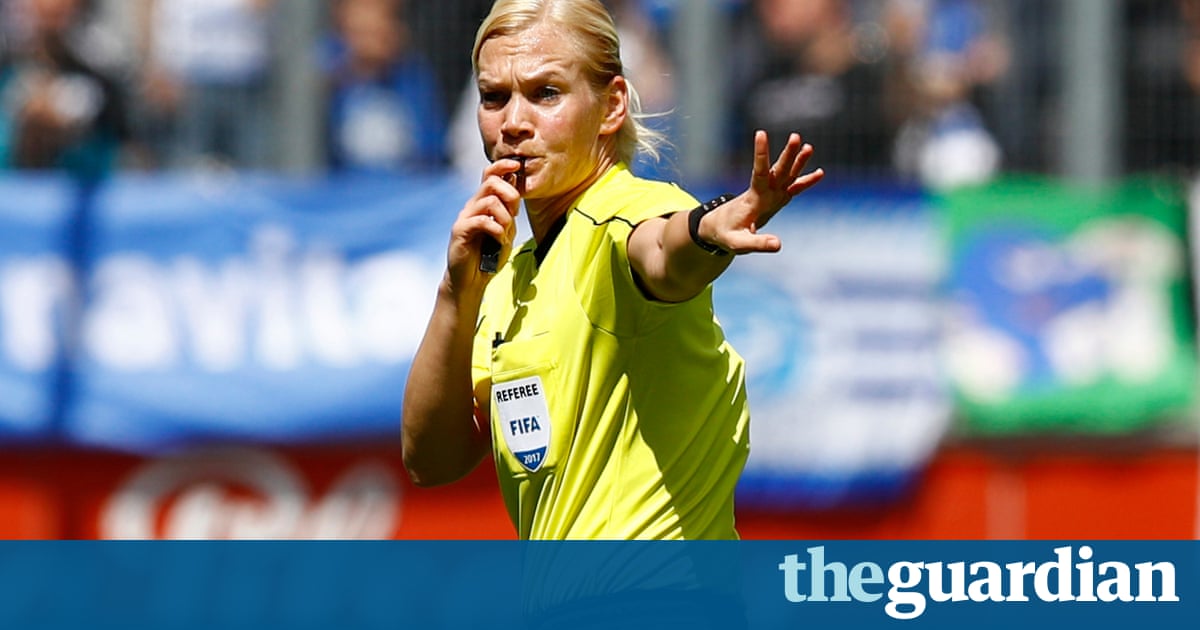 The appointment of a woman as a top-flight referee in Germany has been hailed as a breakthrough for equality domestically and a milestone for football.
Bibiana Steinhaus has become an overnight celebrity since the announcement by the German football federations referee commission that she will take charge of games in the Bundesliga next season. The same organisation banned women from playing football as recently as the 1950s.
Writing in Die Welt, columnist Oskar Beck said that until now almost every element of the game was male, even the definite article der, which is used to describe everything from kick-off to goalpost, counterattack and corner kick. Fittingly, he said, whistle die Pfeife is feminine.
Steinhaus would change the tone of the game for the better, Beck added.
Another columnist said Steinhauss appointment ranked in importance with the country getting its first female chancellor in 2005.
The 38-year-old, from Bad Lauterberg in northern Germany, works as a police officer in Hannover, and is known as Bibi. She said the job has always been my dream. That it should come true has obviously made me extremely happy.