Selma director Ava DuVernay will direct film for Netflix after joke movie pitch about photo of stars goes viral, with a script from Insecure breakout Issa Rae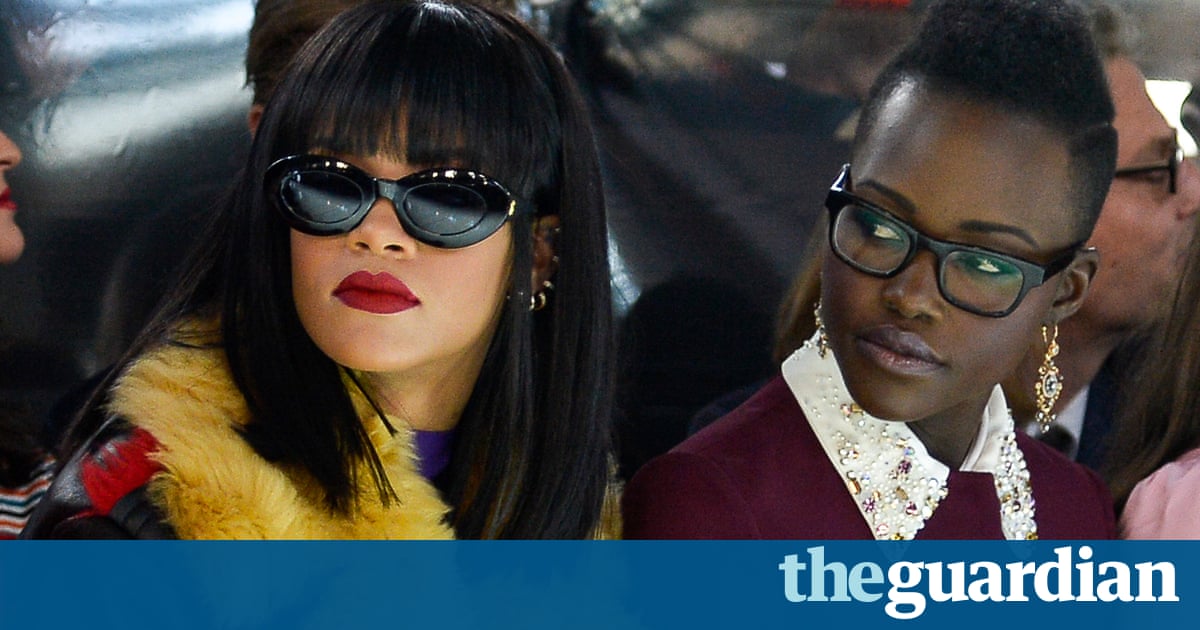 Rihanna and Lupita Nyongo are set to star in a buddy movie for director Ava DuVernay after a tweet of the two went viral.
The Grammy-winning singer and Oscar-nomimnated actor were pictured together at a Miu Miu fashion show in 2014, which was then used as part of a joke movie pitch on Twitter in April.
Rihanna looks like she scams rich white men and lupita is the computer smart best friend that helps plan the scans, read the tweet, which has now received over 96,000 retweets (Its since been reported that the original idea actually came from Tumblr). Both stars then expressed interest in the idea on Twitter, followed by Selma director DeVernay and Insecure writer Issa Rae.
According to Entertainment Weekly, the internet-created project was pitched to studios at this years Cannes film festival and Netflix has come out on top after a very aggressive bid. Its unclear yet as to whether the film will follow the same idea as the initial tweet.
Netflx are reportedly eyeing the film for a 2018 release after DuVernay has finished her adaptation of fantasy novel A Wrinkle in Time, starring Gugu Mbatha-Raw, Chris Pine, Oprah Winfrey, Andre Holland and Reese Witherspoon. Her acclaimed Netflix documentary 13th was recently nominated for an Oscar.
DuVernay has responded to the news on Twitter:
Rihanna, whose screen credits include Battleship and TVs Bates Motel, will next be seen in Luc Bessons sci-fi adventure Valerian and alongside Cate Blanchett and Sandra Bullock in Oceans Eight.
After winning the best supporting actress Oscar for 12 Years a Slave, Nyongo has been heard in The Jungle Book and Star Wars: The Force Awakens and then seen in last years drama Queen of Katwe. Shell next appear in Star Wars: The Last Jedi and Marvels Black Panther with Chadwick Boseman and Michael B Jordan.
Raes HBO comedy Insecure was one of the breakout hits of the last year and saw her nominated for best actress in a comedy at the Golden Globes. The second season is set to premiere in July.
Read more: https://www.theguardian.com/film/2017/may/22/rihanna-lupita-nyongo-viral-photo-netflix-movie-ava-duvernay