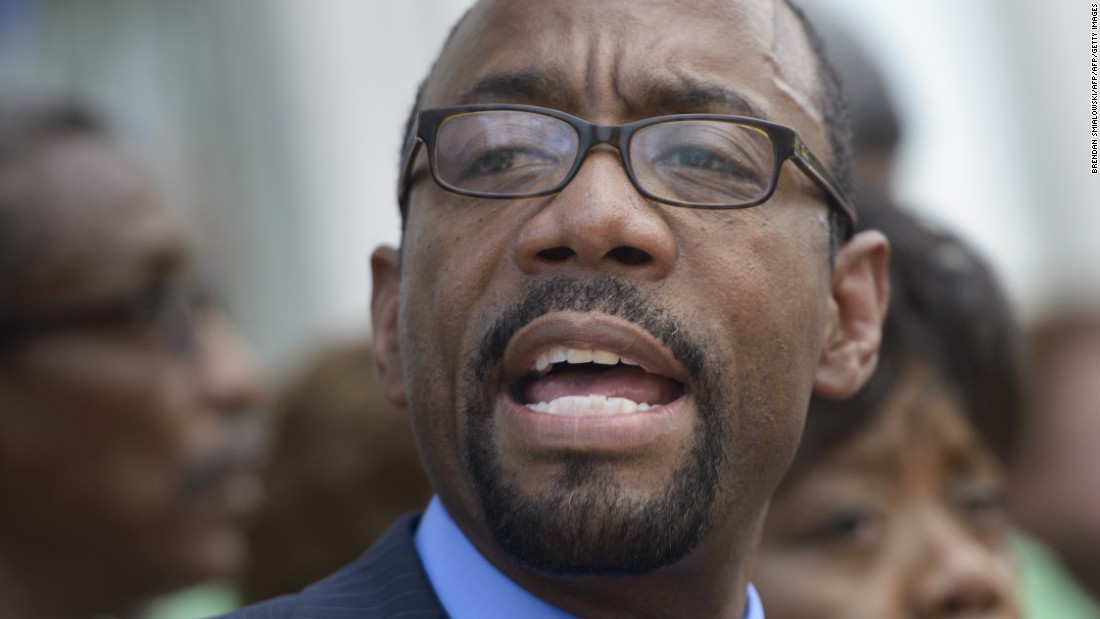 Washington (CNN)The NAACP is shaking up its leadership, voting to dismiss its president, Cornell William Brooks, in what it called a "system-wide refresh."
"The NAACP intends to aggressively and nimbly respond to the current climate of political unrest, as well as the assaults upon human and civil rights that threaten our very democracy, as only it can," the NAACP said in a
release
Friday. "To do so demands that the board of the NAACP ensure that organization has the right plan and the right leadership to address these 21st-century challenges."
The group, which was founded in 1909, also cited the need to respond to "additional barriers" that black Americans are facing and "confront the realities of today's volatile political, media and social climates."
Brooks served as president of the organization for three years. During that time he was an outspoken critic of candidate and President Donald Trump.
Brooks reacted to the news with Twitter posts.
"Disappointed to be leaving the @NAACP — determined to go forward for justice," he tweeted Friday evening. "So much love & gratitude for the work & the workers."
In a second tweet, he expressed his "gratitude for those with whom I've served."
In addition to leadership changes, the NAACP board said it will embark on a "listening tour" to connect with its grassroots supporters.
Some expressed their surprise at Brooks' dismissal on social media .
"Whoa, I joined NAACP w/ Brooks as president & can't think of anyone who's fought Sessions harder," wrote "Catastrophe" actor Rob Delaney in a tweet referring to Attorney General Jeff Sessions, which Brooks re-tweeted. "I've been inspired by him."
Read more: http://www.cnn.com/2017/05/19/politics/naacp-dismisses-president-cornell-williams-brooks/index.html