LeBron James named to All-NBA first team for record-tying 11th time as league announces selections on Thursday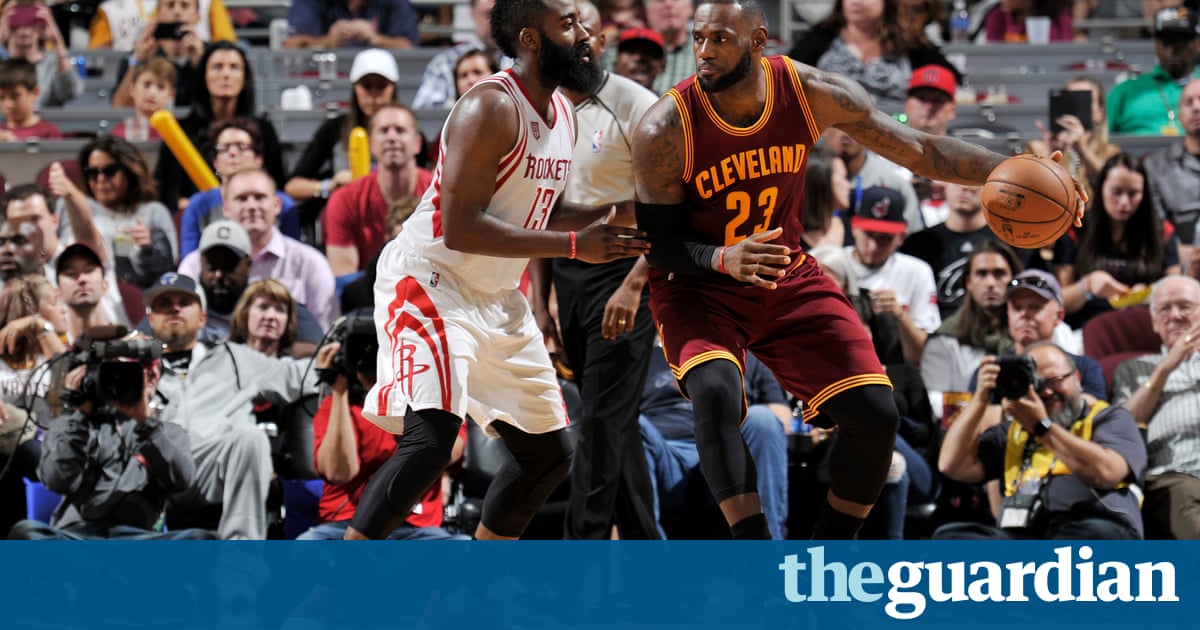 Houstons James Harden was unanimously voted to the All-NBA first team, while Clevelands LeBron James tied an all-time record with his 11th first-team selection, the NBA announced on Thursday.
Oklahoma Citys Russell Westbrook, San Antonios Kawhi Leonard and New Orleans Anthony Davis joined Harden and James on the first team.
Harden, who averaged career highs of 29.1 points (second in the NBA), 11.2 assists (first) and 8.1 rebounds in helping the Rockets to the leagues third-best record, was the lone player chosen for the first team on each of the 100 ballots submitted by a global panel of sportswriters and broadcasters.
Westbrook and James, whose 11th first-team selection matches the all-time mark shared by Kobe Bryant and Karl Malone, appeared on 99 of the possible 100.
Golden States Stephen Curry and Kevin Durant were second-team choices, as were Milwaukees Giannis Antetokounmpo, Utahs Rudy Gobert and Bostons Isaiah Thomas.
Chicagos Jimmy Butler, Golden States Draymond Green, Torontos DeMar DeRozan, Washingtons John Wall and the Los Angeles Clippers DeAndre Jordan made the third team. Jordan edged Minnesotas Karl-Anthony Towns for the final center spot by four points in the voting, which is tabulated on a 5-3-1 basis.
Notably, Indianas Paul George and Utahs Gordon Hayward were absent from Thursdays selections, which means their teams will not be able to offer them potential five-year, estimated $207m supermax contract extensions under the leagues new designated player extension rule, which comes into effect under the new collective bargaining agreement taking effect on 1 July.
That could hasten their departures from their current clubs, since other teams will be positioned make more lucrative contract offers in free agency. George is under contract to the Pacers for next season, while Hayward is likely to elect to become a free agent this summer.
These opportunities dont come around very much, Hayward said earlier this month. Thats why you hire an agent, to deal with this type of stuff.
Voters were asked to select two guards, two forwards and one center for each team, picking players at the position they play regularly. Players who received votes at multiple positions were slotted at the position where they received the most votes.
Finalists for other awards, including Most Valuable Player, rookie of the year, defensive player of the year, sixth man, most improved player and coach of the year will be announced Friday night.
All those awards will be announced in New York on 26 June.
Read more: https://www.theguardian.com/sport/2017/may/18/all-nba-team-james-harden-lebron-james