Noah was the youngest victim killed in the 2012 school massacre. His parent talks about dealing with the conspiracy theorists and hoaxers who have taunted him ever since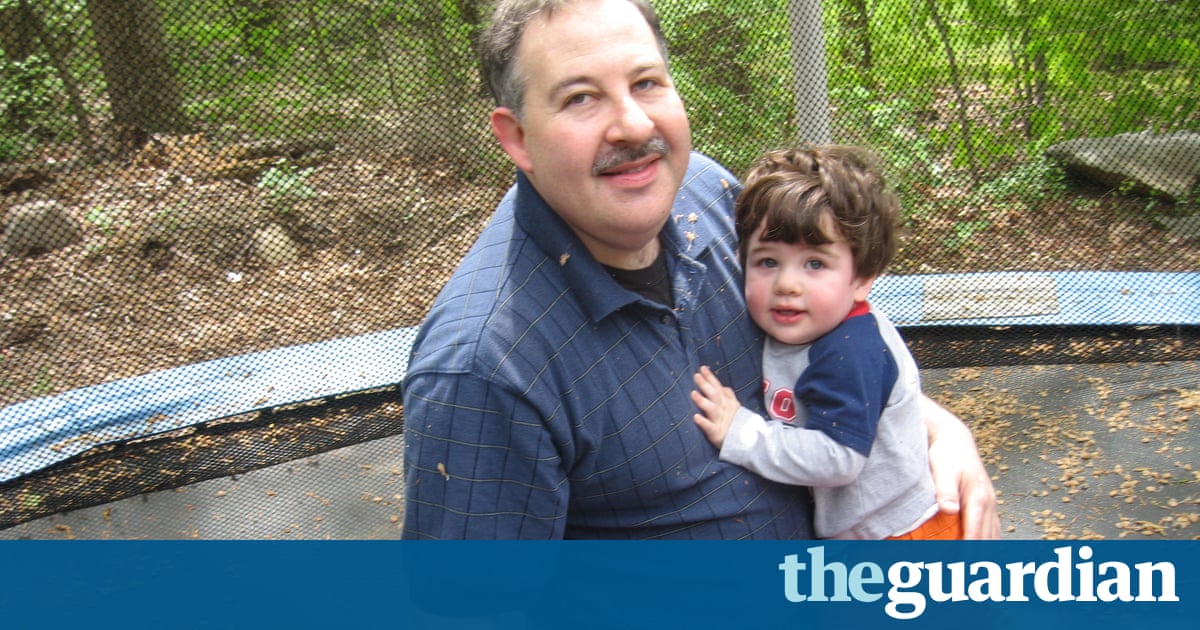 Noah Pozner was reluctant to go to school that day. A mischievous little boy, who had celebrated his sixth birthday three weeks earlier, he stayed in bed too long and dragged his feet getting ready. I said to him: Come on, Noah, we gotta get moving, his father, Leonard (usually known as Lenny) recalls, having thought about the morning of 14 December 2012 so often he can almost talk about it mechanically. But the drive was fun: Noah, his twin sister, Arielle, and older sister, Sophia, listened to Gangnam Style, one of Noahs favourite songs. Noah always sat in the back seat and Lenny tickled his ankle as he drove along. At school, Noah jumped out, his backpack in one hand, his jacket in the other. He was wearing a Batman shirt and Spider-Man trainers. I said: I love you, have a great day, and that was the last thing I ever said to him, says Pozner. After all, he adds, Not even Batman could have stopped an AR-15.
Noah was the youngest victim of the Sandy Hook elementary school shooting, murdered about half an hour after his father dropped him off. A sweet-faced, big-eyed, brown-haired boy, his tiny body took multiple bullets. His jaw was blown off, as was his left hand, and his beloved Batman shirt was soaked with blood. For his funeral, his mother, Veronique, insisted he have an open casket.
I want the world to see what they did to my baby, she said at the time.
Today, Pozner tries to look on the bright side. I could have lost three kids that day because the other two were in rooms adjacent to Noahs classroom. They were all in the shooters footprint.
Even in a country all too used to mass shootings, the merciless killing in Newtown, Connecticut of 20 six- and seven-year-olds, along with six of the schools employees, retains a terrible hold on the USs imagination, gripping the memory after too many other shootings have faded away. For most, it is too horrible to mention without a shudder. But for a tenacious few, it is too horrible to believe, and soon after Noah was killed, when Pozner thought he had already seen the worst of humanity, he came into contact with the latter group.
Just days after the massacre, when the US was still reeling from the tragedy, and Pozner himself was, he says, pretty much in a catatonic state, the theories started spreading: Sandy Hook had never happened, it was staged by actors, the children had never existed, it was a ruse by President Obama/the anti-gun movement/the New World Order global elitists. So-called Sandy Hook truthers Pozner prefers the term hoaxer pored over photos of the families and children on social media, triumphantly pointing to any visual similarities they could find between the dead children and living ones. The families were harassed by hoaxers, online and off, insisting that they stop their fake grieving. When Pozner roused himself from his catatonic grief to post photos of Noah online, hoaxers would leave comments: Fake kid, Didnt die, Fucking liar.
Read more: https://www.theguardian.com/us-news/2017/may/02/sandy-hook-school-hoax-massacre-conspiracists-victim-father