Defence minister says model will allow re-enactment of Red Armys capture of Berlin in 1945 a patriotic rallying point for Putin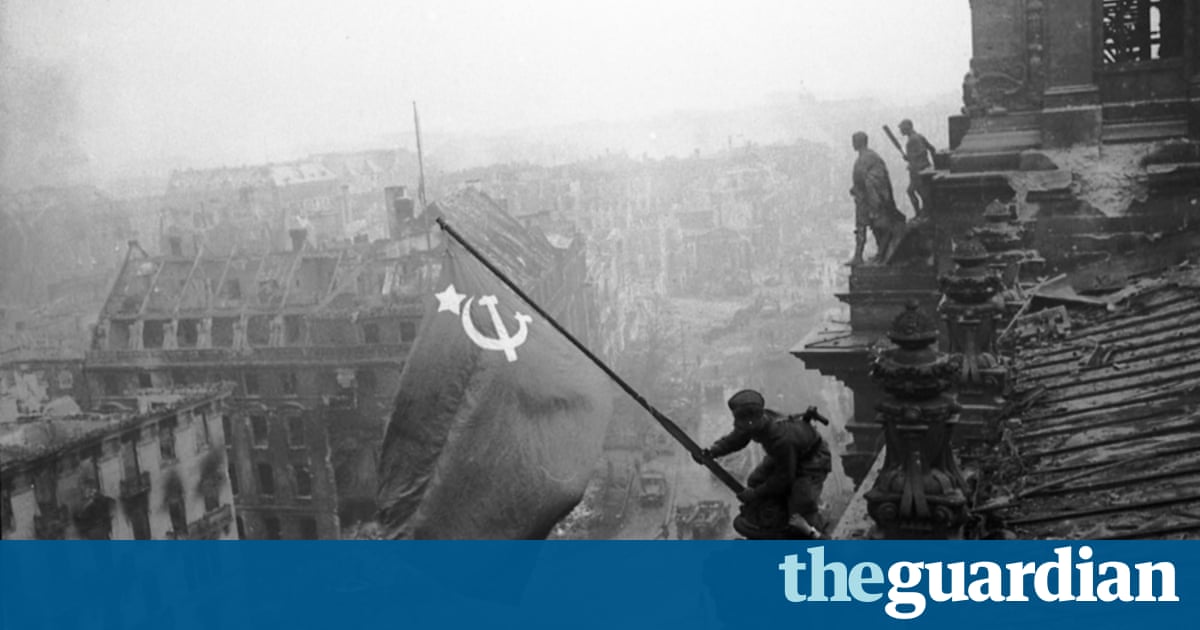 The Russian defence ministry is constructing a replica of the Reichstag at a military theme park on the outskirts of Moscow, to allow patriotic Russian children to recreate the storming of the building during the Soviet capture of Berlin in 1945.
Russias defence minister, Sergei Shoigu, announced the plan for the replica during a speech to the Duma, Russias parliament, on Wednesday.
We are constructing the Reichstag in Patriot Park, he said. Not in full, but still. Now our Youth Army guys can storm not just any old thing but the actual building.
The Youth Army was created in 2015, to allow children as young as 10 to receive basic military training and patriotic education. President Vladimir Putins opening of Patriot Park the same year fits into a pattern of rising Russian nationalism following the 2014 annexation of Crimea.
The park also features copies of Russian military hardware, as well as exhibition space, shops and military-themed video games. In recent years, the Soviet victory in the second world war has become a key part of Putins ideology, used as a national rallying point. Victory Day on 9 May has become one of the most celebrated days in the Russian calendar.
The raising of the Soviet flag atop the Reichstag is one of the most iconic Soviet images of the fall of Berlin. On Victory Day 2015, the Kremlin-backed leader of Chechnya, Ramzan Kadyrov, had a mock-up of the Reichstag constructed in the centre of Grozny. Soldiers in period Soviet uniforms rushed towards it, shooting costumed Nazis dead as they went. After the building was seized, the Soviet soldiers marched Nazi soldiers through the streets and tossed swastika flags and other Nazi banners at Kadyrovs feet.
Shoigu did not specify when the new Reichstag model would be completed, and whether members of the public would also be able to recreate the storming or only members of the Youth Army.
During his speech to the Duma, Shoigu also mentioned that the Russian army now had a cyber-division whose task was to counter foreign propaganda about Russia. Shoigu said counter-propaganda should be clever, competent and effective.
There are increasing fears in Europe about potential Russian meddling in elections, after US intelligence agencies accused hackers working for the Russian government of hacking the Democratic partys servers in the run-up to last Novembers US election, apparently with the aim of helping Donald Trump get elected.
Read more: https://www.theguardian.com/world/2017/feb/22/russian-replica-to-give-children-chance-to-storm-the-reichstag