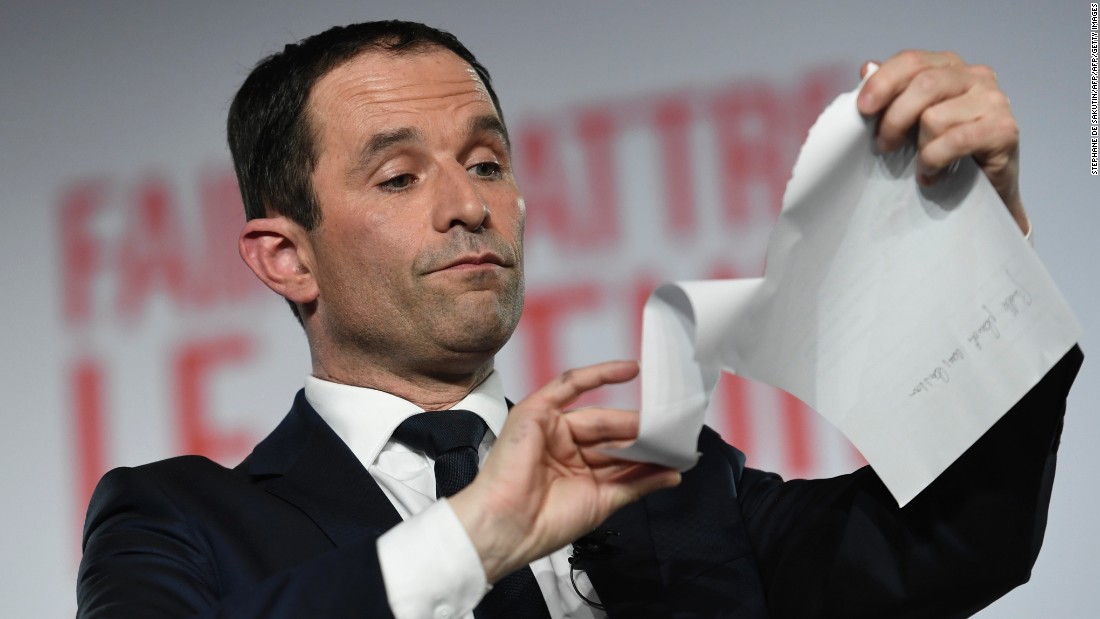 Paris (CNN)Benoit Hamon clinched the socialist nomination for this year's French presidential election Sunday, securing victory over former Prime Minister Manuel Valls.
Hamon won with 58.9 percent of the vote, according to the Socialist Party website, defeating Valls who had 41.1 percent.
So far, 76.61 percent of the votes have been counted. The Socialist Party website states that more than 1.7 million people voted in the primary election.
Hamon's win defied polls that had predicted a runoff between Valls and former economy minister Arnaud Montbourg.
Hamon thanked those who voted for him in a tweet, saying "I warmly thank the left-wing voters for giving me, by their vote, a considerable strength for the fights to come."
Valls issued a tweet of his own: "Serving France for five years has been an honor, I will never forget it."
Divided party
The first round of the presidential election will be held on April 23 and the second on May 7, with legislative elections due to be held immediately afterward in June.
But the challenge may only just have started for Hamon, who now faces the difficult task of reuniting a bitterly divided party decimated even further by a fractious primary campaign.
As the seven candidates went into the first round, a substantial victory was predicted for Valls, with the runner-up expected to be Montebourg.
The polls were also wrong at the time of the Republican primary in November.
Before the first round, polls were predicting a Nicolas Sarkozy-Alain Jupp runoff with Fillon in third place.
Read more: http://www.cnn.com/2017/01/29/europe/french-elections-hamon-valls/index.html